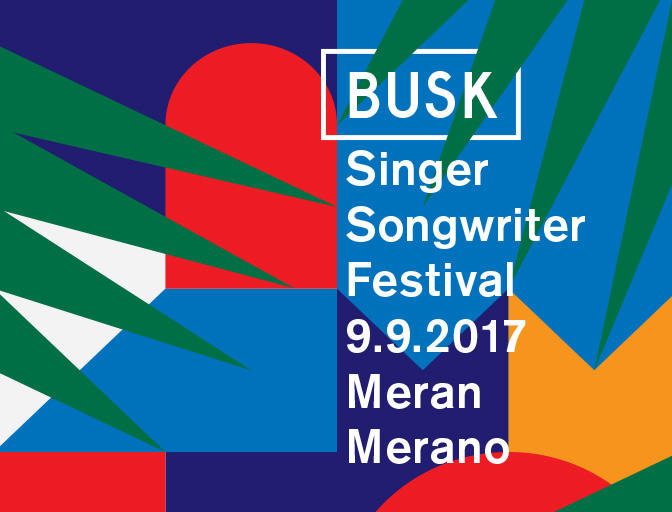 June 22, 2017
Everything about BUSK Singer Songwriter Festival Merano Meran 2017
All the info you need to know about the 5th edition of this beloved busking Festival!
BUSK Singer Songwriter Festival is back!
On September, the fifth edition of BUSK – the Singer Songwriter Festival that filled the centre of Bolzano with songs in the past 4 years – will take place in the city of Merano.
12 musicians will spread their music in 8 locations of the historical centre of the city turning it into a giant stage.
WHEN
Saturday 09.09.2017
10—19 h: busker's concerts on the streets of Merano
19—23 h: special event + concerts with Maria Devigili and Ferbegy? at the home base
WHERE
Historical Centre, Merano Meran, South Tyrol
HOME BASE 
Ost West Country Club, Parco Marconi Park
THE BUSKERS ARE
Alex Shylow (BZ)
Anne Dromeda (A)
Démis (BZ)
Fainschmitz (BZ, A, D)
Hans Sølo (D)
Jo Stöckholzer (A)
Nina Duschek (BZ) 
Philipp Genetti (BZ)
Polemici (BZ)
Sam Chalcraft (GB)
Samuele Puppo (SV)
Waira (BZ)
Here is the facebook event and the instagram page!
Share your pics of the event with the hashtags #buskfestival or #buskfestival2017 
and don't miss the PHOTO GALLERY and the VIDEO!
********** 
The call for participation will be closed on MONDAY 26.06.2017 H 1:00PM. If you are musician, it is your last chance to take part on this year's edition! Interested? Click here.
****CALL CLOSED!****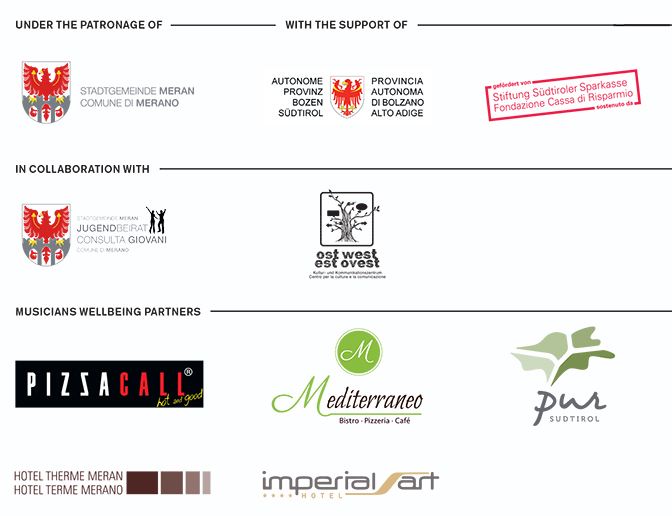 __________________________
A project by franzLAB
Idea: Tobias Tobe Planer
Project  development, management, creative direction & communication: franzLAB
Design: Studio Mut