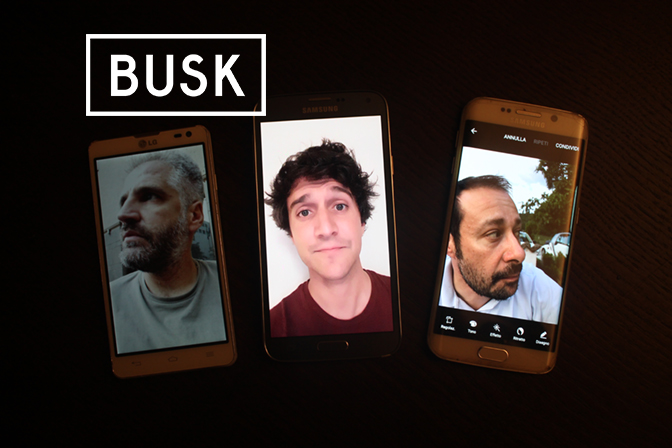 June 17, 2017
BUSK 2017: Polemici
On September 9th 2017 we're bringing again buskers and their music out to the streets of Merano. VOTE this profile and YOUR FAVOURITE MUSICIANS by clicking on the facebook like button at the end of the article (this result will be added to a selection made by an expert group). Spread the music!
Nome 
Polemici
Genere 
Hip Hop/Crossover
Luogo di provenienza 
Bolzano
Età 
Tachi: 34
Il primo contatto con la musica? 
Tachi: I dischi di Adriano Celentano di mia mamma.
Che cosa ti piace del suonare per strada? 
Tachi: Non ne ho idea…non l'ho mai fatto. Ve lo dirò il 10 settembre nel caso in cui verremo selezionati.
L'artista o il concerto che ti ha colpito di più e perché? 
Tachi: Kaos one…qualunque live suo io abbia visto. Troppa energia da parte sua e del pubblico.
La colonna sonora della tua vita ora? 
Tachi: Bum bum cha, bum bum cha
Cosa significa per te/voi essere musicisti? 
Tachi: Io non sono un musicista…faccio rap.
Cosa ne pensa la tua famiglia della tua/vostra scelta di fare musica?
Tachi: Non ne ho precisamente idea…
Concerto dei sogni – concerto impossibile: chi vorresti sentire?
Tachi: Notorious BIG
Aneddoti: la migliore o peggiore esperienza della tua carriera musicale?
Tachi: La migliore? Tutti i live con i Polemici in formazione completa. La peggiore? È stata l'eliminazione al primo turno alla finale del campionato nazionale di improvvisazione in rima nel 2010 a Milano. Sono andato in palla…cervello spento…
Contatti
facebook.com/PolemiciOfficial
youtube.com/watch?v=cN4UP53DQpc&app=desktop
youtube.com/watch?v=DI0KNaEwfo8
For more information on the call for the BUSK Singer Songwriter Festival Meran|o 2017, click
here
.
Photo: Polemici