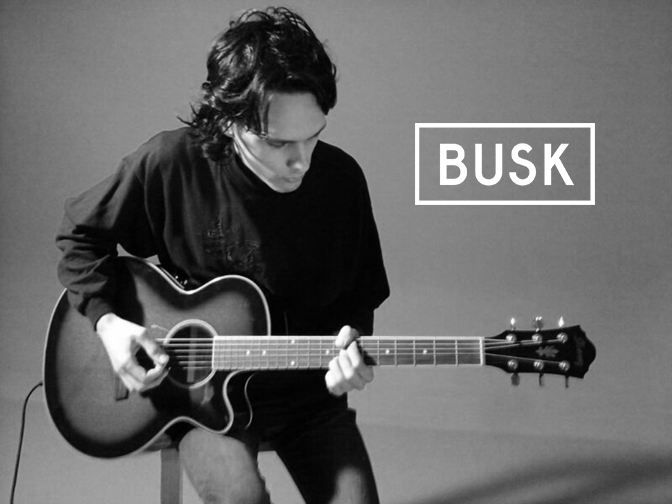 June 17, 2017
BUSK 2017: Démis
On September 9th 2017 we're bringing again buskers and their music out to the streets of Merano. VOTE this profile and YOUR FAVOURITE MUSICIANS by clicking on the facebook like button at the end of the article (this result will be added to a selection made by an expert group). Spread the music!
Nome
Démis
Genere
Alternative Rock/ Acoustic
Luogo di provenienza
Bolzano
Età
30
Il primo contatto con la musica?
Il primo contatto penso che sia stato quando a 5 anni avevo preso una chitarra classica in mano e suonavo le note a caso. Poi a 9 anni ho iniziato a fare un corso di chitarra e nel mentre ho provato a scrivere qualche canzone per gioco.
Che cosa ti piace del suonare per strada?
Mi piace suonare per strada, perché so che l'atmosfera musicale che sto creando io crea una connessione, un legame e una comunicazione con le persone attorno a noi.
L'artista o il concerto che ti ha colpito di più e perché?
L'artista che mi ha colpito e ispirato di più è Aaron Lewis degli Staind, perché sa esprimersi con la sua voce e chitarra quello che prova.
La colonna sonora della tua vita ora?
Pink Floyd, The Corrs, Tool, Staind, A Perfect Circle, Korn, Faith No More, Puscifer… e altro.
Cosa significa per te essere musicista?
Un musicista (nel mio caso) è una persona che utilizza la musica come strumento per esprimersi. È come un pittore che invece di dipingere quadri, scrive canzoni usando uno stile che rappresenta se stesso. I suoi quadri (canzoni) sono le tracce lasciate nel suo percorso della vita che diventeranno ricordi.
Cosa ne pensa la tua famiglia della tua scelta di fare musica?
La mia famiglia apprezza molto la scelta che ho fatto visto che la musica mi ha pure "cambiato" in meglio e sono anche disposti a sostenere questa decisione.
Concerto dei sogni – concerto impossibile: chi vorresti sentire?
Concerto impossibile: Avrei voluto andare a vedere Jimi Hendrix.
Aneddoti: la migliore o peggiore esperienza della tua carriera musicale?
Credo che la migliore esperienza sia stata forse quella sera in un campeggio dove avevo suonato in costume da bagno sul palco e tutti battevano le mani a ritmo di musica.
Contatti
facebook https://www.facebook.com/demis.meloni.9 /
altre tracce https://www.youtube.com/watch?v=c8160-4x0cM
bandcamp https://demis.bandcamp.com/
For more information on the call for the BUSK Singer Songwriter Festival Meran|o 2017, click here. 
Photo: Démis