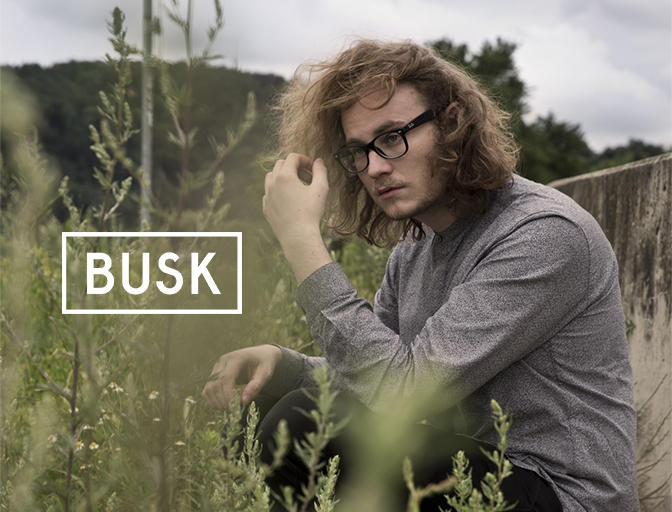 June 16, 2017
BUSK 2017: Jo Stöckholzer
On September 9th 2017 we're bringing again buskers and their music out to the streets of Merano. VOTE this profile and YOUR FAVOURITE MUSICIANS by clicking on the facebook like button at the end of the article (this result will be added to a selection made by an expert group). Spread the music!
Name
Jo Stöckholzer
Musikrichtung
Deutschsprachiger Liedermacher mit einem Hauch Elektrizität 
Herkunftsort
Innsbruck
Alter
23
Dein erster Kontakt mit der Musik?
Kochlöffel trifft Trommel – zwar spät, aber doch. Ich begann im neunten Lebensjahr Schlagzeug zu spielen, es folgten Gitarre, Klavier, uvm..
Warum spielst du gerne auf der Straße?
Die begeisterten und glücklichen Gesichter von PassantInnen, aber auch die Leute voller unbegründetem Unverständnis und Ärgernis über Straßenmusik dürfen nicht vergessen werden – immer wieder amüsant und vielleicht kann man sie auch umstimmen.
Welcher KünstlerIn oder welches Konzert hat dich besonders beeindruckt und warum?
An und für sich jedes Tripsitter-Konzert, weil es mich immer daran erinnert warum man eigentlich Musik macht – danke Jungs! 
Der Soundtrack deines derzeitigen Lebens?
Tele – Die Zeiten ändern sich
oder
Hockey Dad – I Need A Woman
… so genau weiß ich das gerade nicht …
Was bedeutet es MusikerIn zu sein?
Aus Liebe zur Musik für sie zu leben, um eines Tages auch von ihr leben zu können – Durchhaltevermögen ist definitiv von Vorteil.
Was meint deine Familie zu deinem MusikerIn-Dasein?
Sie haben es schon ganz gut akzeptiert und sie sind mittlerweile glaube ich auch schon ein bisschen stolz. 
Wunschkonzert – mögliches unmögliches Konzert: Wen würdest du gerne mal hören?
Mögliches: Es gibt so einige die ich noch gerne live sehen würde. Ein gemeinsames Konzert von Bon Iver und Woodkid wäre aber bestimmt eines der größten Highlights.
Unmögliches: Nirvana – Jugendwahnsinn aufleben lassen.
Erzähl uns eine Anekdote aus deinem Musikerleben, was war die schönste oder schlimmste Erfahrung?
Da gibt es so einiges zu erzählen: Von russischen Suppenvorlieben bis hin zu zerfallenden Unterkünften. Aber vor kurzem meinte jemand nach einer Kunst gegen Bares Veranstaltung:"Du warst absolut der Beste – aber wie wir wissen werden die Besten erst wenn sie gestorben sind bekannt." Er meinte es vermutlich irgendwie als Kompliment, ich konnte trotzdem nur ein wenig schockiert mit "Das hast du von Falco geklaut, oder?" antworten. 
Kontakt
Webseite 
Facebook 
Youtube 
Instagram 
Spotify 
iTunes 
Deezer 
For more information on the call for the BUSK Singer Songwriter Festival Meran|o 2017, click
here
.
Photo:  Ella K Photo