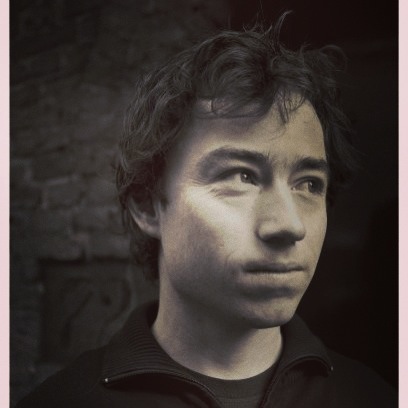 June 27, 2013
Meet the locals #13. Maurits Roes, Jazz pianist

Maurits è un altro "local mancato", ma all'incontrario. Dovevamo incontrarci a Torino, ma poi non è stato così. Ancora una volta però, l'idea dell'incontro, da realizzarsi prima o poi, tra l'Italia e l'Olanda, è rimasta, e poiché adoro il jazz, Maurits ogni tanto è così gentile da mandarmi alcuni brani che ha suonato o registrato da qualche parte e in qualche formazione. Scopritelo anche voi! Ladies and gentlemen, please meet Maurits.
Your name, age and job?
Maurits Roes, 32, Jazz pianist
Where are you from?
Leidschendam (which is a suburb of The Hague)
What would you be if you were not a pianist? / What do you want to be when you grow up?
If i wasn't a musician, I would be a movie director or poet.
How long have you lived in The Hague and why did you first come?
I was raised in Leidschendam and in 2003 I moved to The Hague to live on my own.
I was starting to study at the Royal conservatory.
What is the best thing to do (what do you like doing ) in The Hague?
The best thing to do in The Hague is to make a tour by bike through the dunes (at the seaside)
The area is called 'Meijendaal'. You should make a stop at the 'boerderij' ( the farm) which is a nice restaurant. Order some nice Dutch pancakes! You won't regret.
Is there something you don't like about The Hague?
The architecture of The Hague is very much chaotic! There's a lot of ugly buildings in the centre which don't really match with the historical buildings.
What is the craziest thing you have done in The Hague?
I am not able to pick one out… it depends on what you consider to be crazy
Where would you live if not in The Hague?
New York ( or somewhere in Italy!)
Have you ever been to (South) Tyrol – Bolzano – Trento or elsewhere in Italy?
I have made a tour with my band in the Northern part of Italy (Trieste, Udine, Tolmezzo)
I spent some holidays at Lago maggiore & Lago di Garda. And also in Austria during the winter and the summer.
What did you like / did not like about it?
I really enjoyed my time there! At that time i wasn't speaking Italian. Things are easier when you speak the native language.
Anything else you would like to add?
Go listen to my music!