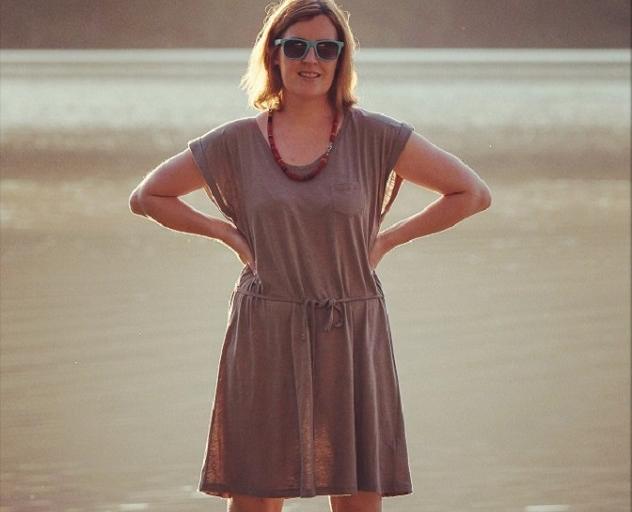 October 17, 2013
Meet the Locals #20: Elaine Fallon, Potter, from Dublin
Elaine non l'ho mai conosciuta di persona, ma a casa sua ci ho vissuto con la mia famiglia per tre settimane quest'estate, a Dublino, mentre lei abitava a casa mia con la sua famiglia. Ci siamo, come dire, messe l'una nei panni dell'altra. Abbiamo scoperto dove si fa la spesa, cosa si mangia, come si sta e che gite si possono fare dalle rispettive residenze. Io ho goduto del suo giardino dove, in fondo, ha il laboratorio in cui crea le sue bellissime ceramiche, che saranno in esposizione per Natale al negozio della National Gallery di Dublino. Lei ha mangiato nei miei ristoranti preferiti e ha sfogliato alcuni dei miei libri. Per cui, anche se non ci siamo mai viste di persona, non possiamo proprio dire di non conoscerci. Ora la presento anche a voi: Ladies and Gentlemen, please meet Elaine.
Your name, age and job?
Elaine Fallon, Potter
Brookwood Pottery (www.brookwoodpottery.blogspot.com)
Where are you from?
Dublin, Ireland 
What would you be if you were not a potter? / What do you want to be when you grow up?
I'm already doing it so I guess I have grown up! 
How long have you lived in Dublin and why did you first come?
I've lived here since I was 17, I came from a midlands town called Athlone up to 'the Big Smoke'  (Dublin's nickname for 'culchies' – people from the country!) to study in university.
What is the best thing to do (what do you like doing ) in Dublin?
Some of the best things to do include wandering through the city centre on Saturdays, eating cake in the Queen of Tarts (my sister's cafe!) and admiring new work in the Designer Mart, Cow's Lane which features amazing local designers including print makers, felt artists, potters, jewellery designers, hat makers, leather goods and much more. Wlaking along the coast ona Sunday when the skies are blue is fab and the views from the coast in Howth are beautiful.
Is there something you don't like about Dublin?
 We drink too much (me included!), I hate to see Irish people (and tourists!) going overboard in the pubs in Temple Bar – so Temple Bar at night is not my favourite place! Visitors should head to where the locals go ..which include pubs off Georges St , Grafton St etc. 
What is the craziest thing you have done in Dublin?
Buy a house !!
Where would you live if not in Dublin?
 Lismore Co Waterford, it's where my husband proposed and is such a pretty town!
Have you ever been to Italy OR (South) Tyrol – Bolzano – Trento?
I've probably seen more of Italy than Ireland. I have visited and enjoyed Lucca, Bologna, Tuscany, Venice, Torino, Sircusa, Palermo, Milan…I love Italian food and coffee plus the weather is fab! Bring me back!
 What did you like / did not like about it?
I think like a lot of european countries there is a big gap between the have's and have not's! Plus we are more relaxed about how we look in Ireland – maybe too relaxed as I do admire Italian style…but what's on the inside is more important!! I like how demonstrative people are in Italy, they are not afraid to hug, laugh, embrace and that suist me just fine!
Anything else you would like to add?
Dublin is a wonderful city with great things to offer, just try and discover it for yourself! 
THANKS! Please send back to vezzaroc@tin.it together with a picture, if you wish!