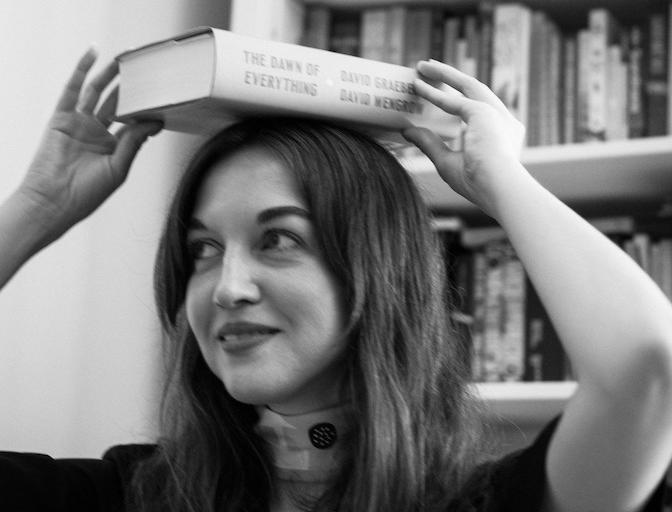 September 12, 2022
La Banda dei Bandi: Schreibworkshop mit Lauren Fournier
Leidensgenoss*innen aufgepasst!
Lauren Fournier wird am 16., 17., 18. September 2022 den nächsten Schreibworkshop hier in Südtirol geben. Ihr Buch "Autotheory as Feminist Practice in Art, Writing, and Criticism" wurde 2020 von MIT Press publiziert und hat vor zwei Jahren meine eigene Recherche und Schreiben sehr beeinflusst. Seit dem finde ich viel mehr Freude in Theorie und Schreiben als je zuvor.
Für die Schreibwerkstatt sind noch einige Plätze frei. Kosten 170 € (30 % Studentenrabatt). Dafür gibts 3 Tage Schreibwerkstatt und gemeinsames Mittagessen im Schlosspark Gandegg.
Die Plätze in der Residency sind leider schon vergeben an Teilnehmer*innen, die vom Ausland anreisen. Sollte vonseiten Berlins Interesse geben, können wir mit der Unterkunft helfen. Es gibt ein günstiges Hotel, direkt neben der Residency Eau&Gaz.
Anmeldung: info@eauetgaz.org
PS: Am Vortag, 15. September findet
im Rahmen von Transart auf Schloss Gandegg
um 19 H die Buchpräsentation von Lauren Founier und Elliot C. Mason statt, im Anschluß um 20 H die Performance von New Noveta with Vindicatrix und um 21 H eine Konzert mit Bendik Giske.
Attention fellow sufferers!
Lauren Fournier will give the next writing workshop here in South Tyrol on 16+17+18 September. Her book Autotheory as Feminist Practice in Art, Writing, and Criticism was published by MIT Press in 2020 and had a huge impact on my own research and writing. Since then, I find much more joy in theory and writing than ever before.
There are still a few slots available for the writing workshop. Cost 170 € (30 % student discount). This includes 3 days of writing workshop and lunch together in Castle Gandegg.
The places in the residency are unfortunately already taken by participants travelling from abroad. If there is interest from Berlin, we can help with accommodation. There is a cheap hotel right next to the Residency Eau&Gaz.
Foto: Lauren Fournier