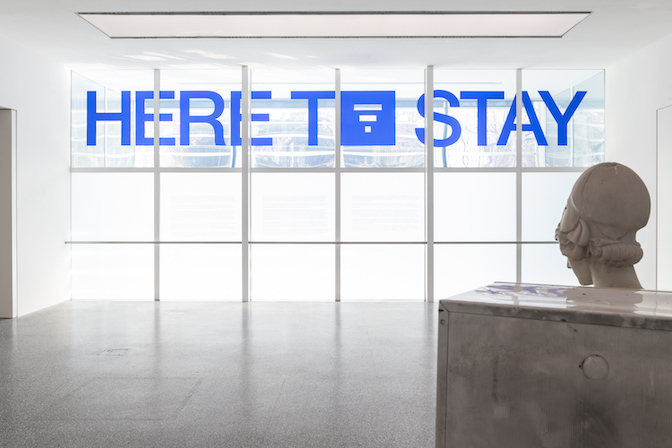 April 1, 2021
La Banda dei Bandi. Museion #heretostay
Anlässlich der Ausstellung Here to Stay wird der vierte Stock des Museion zu einem expressiven Raum für die vielfältige Südtiroler Kulturlandschaft und zeigt der Welt erneut, dass Kultur hier ist, um zu bleiben!
Das Museion lädt Kulturschaffende und Institutionen aus Südtirol dazu ein, diesen Raum zu nutzen und sich mit Beiträgen ihrer Wahl aus den unterschiedlichsten Bereichen der Kreativszene zu präsentieren, von der Poesie bis zur Musik, von der bildenden Kunst bis zum Tanz und vielem anderen mehr. Die Beiträge werden auf der Homepage und auf dem YouTube-Kanal des Museion im Live-Streaming publiziert.
Vom 12. April bis zum 9. Mai können 2021 die Beiträge montags bis freitags von 10 bis 18 Uhr persönlich im Museion oder via ZOOM vorgestellt werden. 
Informationen und Vormerkungen T. 0471 223431 / Email: heretostay@museion.it
***
In occasione della mostra Here To Stay, il quarto piano di Museion si trasforma in uno spazio di espressione per il vivace panorama culturale del territorio per ripetere al mondo che la cultura è qui per restare!
Museion invita gli operatori e le istituzioni dell'Alto Adige a utilizzare questo spazio per far sentire la propria voce con un libero contributo dai settori più diversi della creatività, dalla poesia alla musica, dalle arti visive alla danza e molto ancora. I contributi saranno proposti al pubblico in live streaming dal sito e dal canale YouTube di Museion
Il contributo può svolgersi dal lunedì al venerdì dalle ore 10 alle 18 di persona a Museion o via ZOOM, dal 12 aprile al 9 maggio.
Per informazioni e prenotazioni: T. 0471 223431 / Email: heretostay@museion.it
Foto: Museion