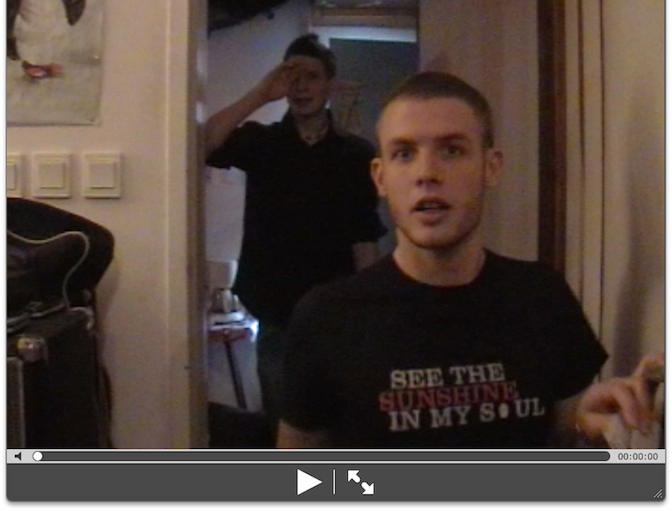 July 20, 2015
Vor allem das, was gerade passiert: Christian Pitschl
Auf meine Frage, ob ich ein Foto von ihm haben könne, schickt er mir den Clip-Ausschnitt oben. Christian Pitschl ist Musiker [Chris and the other girls – nur schade, dass auf Eis gelegt], Komponist [die Filmmusik zu "Kleine Fische" ist von ihm], Filmemacher [er arbeitet unter anderem mit Sohn zusammen], Designer und Art-Konzepter [unter anderem auch für Bilderbuch][, Fotograf  [in der Weigh Station for Culture in Bozen sind bis Mitte August 2015 in einer Ausstellung seine Bilder zu sehen], Blogger [hossamadonna.com] und vor allem eines: Momentesammler. Seit 2002 lebt und schafft der Bozner in und von Wien aus. 
Wer bist du in deinen Augen?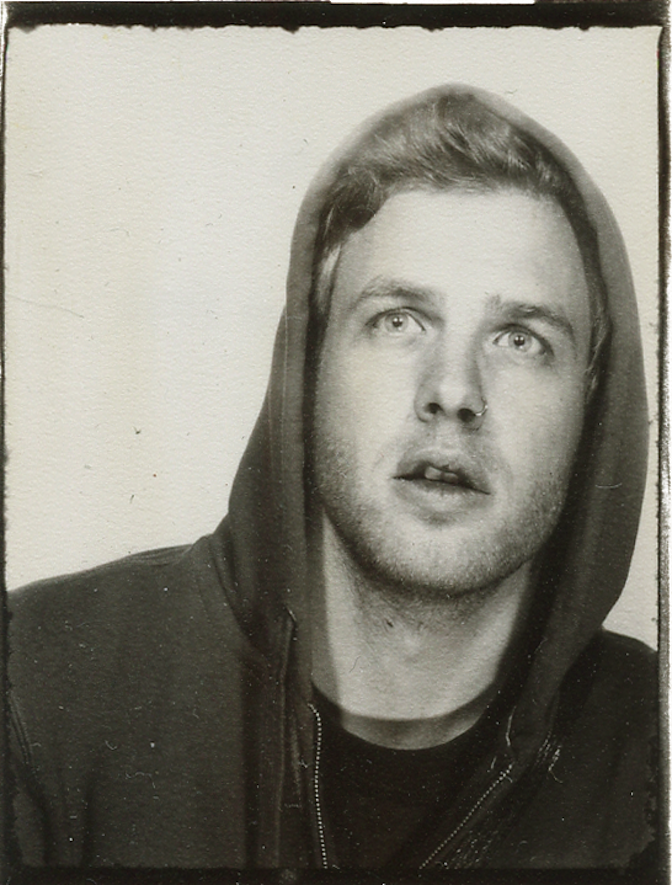 Christian Pitschl by BerlinWarschauerstrasse
Lass uns in deine Tasche lugen: Was trägst du als  Musiker, Grafikdesigner, Fotograf, Audio- und Videokünstler mit dir umher?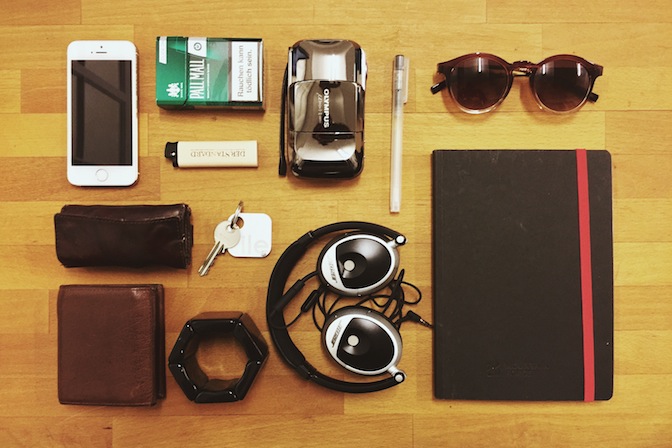 Was sehen wir auf deinen Bildern? Was sind das für Augenblicke, die du festhältst?
Man sieht in erster Linie meine Freunde in eigenartigen Situationen und für mich außergewöhnliche Momente in der Natur. Ich habe meine Kamera immer dabei und halte fest, was mir besonders vorkommt. Ich bin ein sehr visueller Mensch und mich spricht Ästhetik extrem an. Offensichtlich schöne Sachen langweilen mich aber zunehmend, deshalb probiere ich Schönes in Hässlichem, Unauffälligem oder Außergewöhnlichem zu finden und zu fotografieren.
Worauf konzentrierst du dich am meisten?
Ich denke sehr viel und mach mir außergewöhnlich viele Gedanken über beinahe alles, was mir den Genuss am Leben mitunter ziemlich erschwert. Also konzentriere ich mich stark darauf, für den Moment Unrelevantes beiseite zu schieben und Dinge zu schätzen, die mir gerade passieren. Ich konzentriere mich darauf nichts zu machen, was mir keinen Spaß bereitet. Deshalb liebe ich es, kreativ arbeiten zu können, weil ich in der glücklichen Lage bin fast ausschließlich Sachen machen zu können, die mir außergewöhnlich viel Freude bereiten und keine Langeweile zulassen.  
Was mag kommen?
Das möchte ich nicht wissen. Fast alles, was ich jetzt mache, war nicht geplant und hat mich überrascht. Das darf so bleiben.