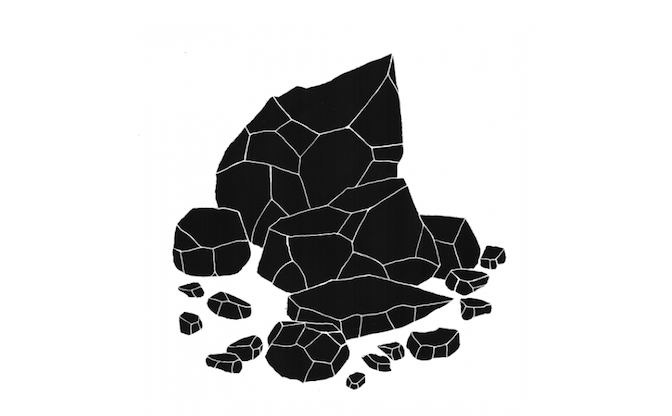 April 18, 2016
La Banda dei Bandi. OPEN CALL Workshop con Andreco e Performance a Centrale Fies
Chiamata per partecipare ai Workshop e alla performance di Andreco "The Rock Slide and the Woods" che avrà luogo a Centrale Fies, Dro, (Tn) in occasione di World Breakers, Festival Drodesera 2016.
Una distesa di macigni ampia duecentocinquanta ettari, spazio vuoto, assenza totale di mammiferi, solenne timore, l'eco diffuso dagli elementi naturali permane a dispetto della presenza antropica puntuale, anche nel tempo, che di fronte a tutto ciò nulla può. Il biotipo desertico della frana calcarea, dove sopravvive solo una sparuta macchia di vegetazione pioniera, è costeggiato da boschi dove gli alberi delineano uno spazio accogliente quanto misterioso. In questo luogo si trova rifugio e si scompare nell'anonimato. Mimetizzarsi, dissolversi nel bosco, pronti ad uscire solo per difendere quell'eco che si espande per questi territori, contrattaccare con violenza e velocità per poi tornare nell'ombra, tra le fronde. Lo spettacolo della natura è quello che abbiamo avuto il privilegio di osservare. 
Primo Workshop: 18–28 Maggio
Secondo Workshop: 13–22 Luglio
Performance: 23–24 Luglio per Drodesera 2016
–
Informazioni e bando di partecipazione:
La chiamata è diretta a chi intende vivere un'esperienza a contatto con la natura, mettersi in gioco e condividere momenti di ricerca, sperimentazione ed azione. Non è indispensabile essere un attore professionista. Possono partecipare persone da qualsiasi regione italiana ed estera, ma verrà data precedenza ai residenti in Trentino Alto Adige. Verrà data precedenza anche a chi è appassionato di boschi e montagna ed ha familiarità con questi ambienti naturali (performers, danzatrici e danzatori, attori e attrici, scalatori e scalatrici, appassionati/e di montagna, tree climbers, alpinisti/e).
Il workshop sarà composto da sessioni teoriche e pratiche. Verranno affrontate alcune tematiche ambientali al centro del dibattito contemporaneo e quelle legate al territorio di intervento, Le Marocche di Dro, ci saranno momenti di sperimentazione sul movimento e la performance, attività per la realizzazione di installazioni "site specific" nella natura e verranno dati gli strumenti di base per l'azione diretta ecologista nei boschi. Durante il workshop avranno luogo dei seminari specifici tenuti da ospiti esterni.
Il Workshop è gratuito ed è garantito il vitto e l'alloggio (solo per chi viene da lontano)
Per chi parteciperà alla performance a fine luglio è previsto un rimborso spese.
–
Chi è interessato a partecipare può mandare cv, foto (primo piano ed intero) e lettera di motivazione a fies@centralefies.it mettendo in copia info@andreco.org entro il 20 Aprile 2016
La produzione del festival selezionerà i candidati più adatti e comunicherà gli esiti entro la prima settimana di Maggio.
Per informazioni: fies@centralefies.it , info@andreco.org