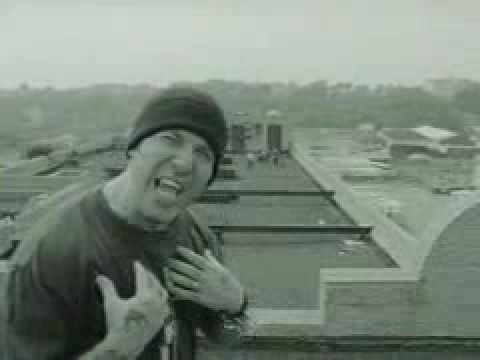 July 28, 2011
Festival di Luglio e Agosto: felici di non essere in vacanza
L'estate è quel periodo dell'anno che trasforma le abitudini invernali dell'Alto Adige in qualcosa di simile e affino. Come durante l'Avvento, dove ogni paese decide di rivelarsi interessante offrendo un mercatino di Natale, allo stesso modo succede che con l'arrivo del caldo, ogni paese decide di offrire alla terra il suo festival musicale.
Quindi diventiamo tutti un popolo di migranti che ogni fine settimana decide di muoversi per andare a godere di musica dal vivo, masse di persone e quelle cose che si trovano tipicamente ad ogni festival che si rispetti: birra, hamburger e wurstel.
Ora rimane da capire cosa andremo a vedere questo sabato al Rock in Dusty Valley.
Leggo il nome della band di punta, non serve leggere altro. Agnostic Front.
Automaticamente la mia immaginazione trasforma tutto in esseri umani tatuati e con magliette smanicate, chitarre ruvide come la barba di carcerati e bandane a profusione, quasi ad ornare alberi come preghiere tibetane. Esiste qualcuno che nel 2011 non conosce ancora gli Agnostic Front?
Davvero qualcuno ha il coraggio di dirmi di non aver mai sentito neanche una volta lontanamente cantare una melodia che dice "from the east coast to the west coast, gotta gotta gotta go"?
Stiamo parlando della storia dell'Hardcore, stiamo parlando di New York, stiamo parlando di una band che calca i palchi da quasi 30 anni. E scrivendo questo improvvisamente mi sento un vecchio che cerca di raccontare ad un'adolescente di oggi di quanto erano belli i suoi tempi, di quando giravamo le cassette con una matita per tornare indietro e riascoltare la canzone che si imparava a memoria per riuscire a cantare decentemente insieme a tutti gli altri amici nelle serate in cui la musica univa e non divideva ed era ancora lontana anni luce dalla politica.
Quindi, senza dilungarmi oltre, se non li conoscete non conoscete una parte importante della storia della musica, se poi siete vicini al genere non serve dire altro.
Concludo dicendo che sempre sabato suoneranno altre due band imperdibili, i Noisy Royal Dirt di Merano, capitanati da un Martin Retter genio dell'elettronica e voce tagliente, e i THUNDERKIDS. Eh si, ho usato il caps lock di proposito per comunicare meglio la loro grandezza. THUNDERKIDS.
A sabato allora, alla Sportzone Labnes in Sarnthein, ciao eh.