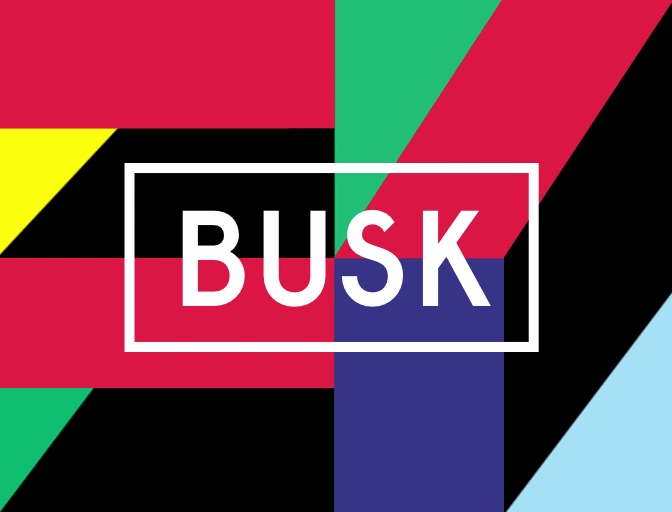 April 15, 2016
BUSK 2016: Everthing about the Singer-Songwriter Festival Bolzano-Bozen
Good to know everythingeverything new and important about BUSK 2016!
It was great! THANK YOU amazing people of BUSK 2016! 
Check the PHOTO GALLERY and the VIDEO. 
BUSK Singer-Songwriter Festival is back in Bolzano Bozen. This year six great music acts overtake the city and turn it into a giant vertical stage. Look up and enjoy their wonderful songs and sounds! Check out the facebook event.
WHEN
Friday 20.5.2016, 16–19 H
Saturday 21.5.2016, 10–13 + 16–19 H
WHERE
Historical Centre, Bolzano-Bozen, South Tyrol
HOME BASE + BAR
Piazza del Grano | Kornplatz 
This year six great MUSIC ACTS overtake the city and turn it into a giant vertical stage. Look up and enjoy their wonderful songs and sounds!
aNNika A
Camin | Dodicianni TN | VE
Elena Shirin A
Little John TN
Markus Doggi Dorfmann BZ
Til Tanga BZ
SPECIAL EVENTS
BUSKER'S NIGHT 
All the buskers on one stage
Friday 20.5.2016 19–22 H
@ Home Base
UPLOADSOUNDS BAND'S NIGHT 
3 bands from Tyrol, South Tyrol and Trentino
Third Stone TN
The Informal Thief T
curated by UploadSounds
Saturday 21.5.2016 19–22 H
@ Home Base
On May 20th and 21st 2016 franzmagazine.com is organizing the fourth edition of BUSK, the Singer-Songwriter Festival in the centre of Bolzano. For this BUSK vertical edition we're bringing buskers and their music out to the streets of the city: 6 musicians will spread their music in 4 locations, up from the earth on balconies and stairways. Everyone can participate, local but also international artists, in order to create an original, multi-faceted and multi-lingual festival which will bring quality street music to Bolzano.
A project by franzmagazine.com 
Idea: Tobias Tobe Planer
Project development, management & communication: franzmagazine.com
Thanks to: Alexa Weber, Evelyn Rieder, Claudia Gelati, Daniel Depellegrin, Elisabeth Auer, Maurice Bellotti, Nicola Conati, Andy Franzelin, Roland Leitner, Laura Marongiu, Stefan Pircher Verdorfer, Elena Riberto, SEAB, Dachverband für Natur- und Umweltschutz, Salon Rolle, Sk8 Project Bz, Pinocchio Spielwaren Giocattoli 
BUSK ist in den vier Jahren seines Bestehens zu einem Fixpunkt für die LiedermacherInnen- und Singer-Songwriter-Szene der Region gewachsen. Am Festival beteiligen sich Musikerinnen und Musiker aus der ganzen Welt, tauschen sich aus und vernetzen sich. Das einzigartige Festival ist für die Stadt Bozen, Südtirol und Bewohnerinnen und Bewohner nicht nur Synonym für Kunst und Vielfalt, sondern belebt auch Wirtschaft und Tourismus, Handel und Gastronomie. 
BUSK, arrivato alla sua quarta edizione, è ormai un punto di riferimento per la scena musicale e cantautorale in regione. Al festival partecipano musicisti provenienti da tutto il mondo che in questa occasione mostrano il loro talento, scambiano idee e fanno rete. Questo festival unico – per la città di Bolzano, l'Alto Adige e i suoi abitanti – non è solo sinonimo di qualità musicale, ma anche stimolo per l'economia, il turismo, il commercio e la ristorazione.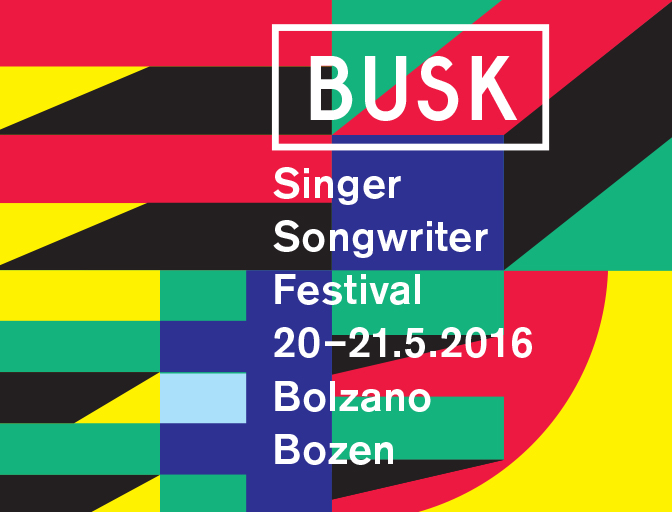 Call for participation closed 15/04/2016 H 2PM. Here are all the buskers who participated – thank you!
Alessandro Milo 
aNNika 
Camin | Dodicianni 
Character  
Color Colectif 
David Stellner Duo 
Elena Shirin 
Florian Scheiber 
Foxos 
I Lacci 
I Paletta 
Julia Traser 
Kamil Szlachta
Little John 
Luci@noT 
Maria Thornton 
Markus Doggi Dorfmann 
Ohrbooten 
MXST 
Señor Marküsen 
Silent Sides 
The Aroostercrats 
Til Tanga 
Timotheus Fekete 
TurboTrööt 
Vicky Halo
Thanks to the panel of experts:
franzmagazine readers (voting has closed 18/04/2016 H 6PM. Vote your favourite musicians by clicking the facebook like button at the end of the article of each musician (the result will be added to a selection made by an expert group)
Maurice Bellotti (Poison for souls – music events and promotion) 
Nicola Conati (SanbaRadio Trento)
Andy Franzelin (Weekender Club, Innsbruck)
Roland Leitner (Radio Freier Fall, Rai Südtirol)
Laura Marongiu (Upload Sounds Music Festival)
Stefan Pircher Verdorfer (Rüdengasse Fest, FKR Wien) 
Elena Riberto (MTV Italy) 
Nadja Röggla (franzmagazine)
Alexa Weber (BUSK ambassador, concert addicted)
Kunigunde Weissenegger (franzmagazine)
Photo by franzmagazine/Matteo-Vegetti
Design by Studio Mut