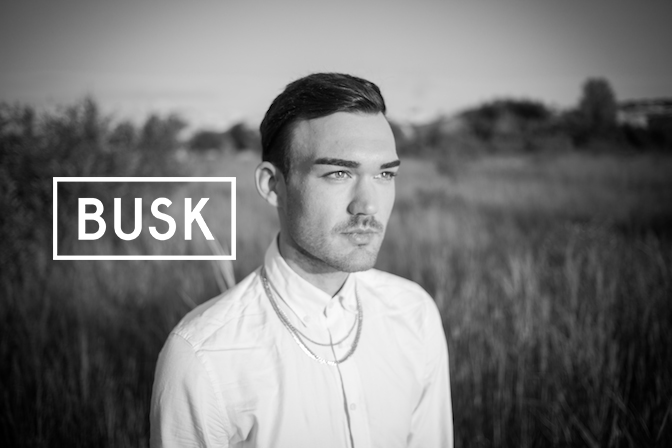 April 14, 2016
BUSK 2016: FOXOS
BUSK Singer-Songwriter Festival is back in Bolzano Bozen: on May 20th and 21st 2016 once again we're bringing buskers and their music out to the streets of the city. VOTE this profile and YOUR FAVOURITE MUSICIANS by clicking the facebook like button at the end of the article (the result will be added to a selection made by an expert group). Spread music!
Name 
FOXOS
Genre 
Alternative Pop 
Hometown 
Hannover
Age 
26
Your first contact with music? 
Mit 6 Jahren habe ich das Klavierspielen begonnen. Wir hatten ein altes Klavier von meinem Vater in unserem Haus stehen, darauf habe ich als Kleinkind immer gespielt. 
Warum spielst du gerne auf der Straße? 
Der Kontakt zu den Menschen könnte unmittelbarer nicht sein. Keine Verstärkung, keine Licht- oder Bühnenshow, nur die reine Musik und die Stimme sind dann noch wichtig. 
Welcher KünstlerIn oder welches Konzert hat dich besonders beeindruckt und warum? 
Sophie Hunger. Ich habe selten so eine authentische und eigenwillige Musik gehört und erlebt, die einem trotzdem das Gefühl gibt, alles verstehen zu können. Ihre Stimme, ihr Ausdruck und die Atmosphären ihrer Songs sind etwas, was ich in den letzten drei, vier Jahren so nirgends anders gehört habe. 
Der Soundtrack deines derzeitigen Lebens? 
Das neue Album von Me And My Drummer, ebenso wie das von Aurora.  Was bedeutet es MusikerIn zu sein? 
Frei sein und das machen, was man liebt. Es ist ein unsicheres Dasein. Aber es ist genauso aufregend. Das macht es so reizvoll. 
Was meint deine Familie zu deinem MusikerIn-Dasein? 
Sie sind herzerfreut darüber, dass ich etwas gefunden habe, was ich wirklich machen möchte und was mich wirklich glücklich macht und im Alltag erfüllt. Das gibt es doch leider viel zu selten. 
Wunschkonzert – mögliches unmögliches Konzert: Wen würdest du gerne mal hören? 
Ich würde so unheimlich gerne ein Mal die Bühne mit Adele teilen – und wenn es nur für ein Duett ist. Danach soll sie mich noch in den Arm nehmen und sagen, das alles gut wird. Dann kann mir in meinem weiteren Leben nichts Schlimmes mehr passieren. Und wenn ich könnte, würde ich Amy Winehouse noch ein Mal für ein Konzert auf eine Bühne zurück holen. Ich hatte Karten für ein Konzert in Hamburg und bin nicht hingegangen. Kurz danach ist sie gestorben. 
Erzähl uns eine Anekdote aus deinem Musikerleben, was war die schönste oder schlimmste Erfahrung? 
Die schönste Erfahrung war der Aufritt bei TV Noir im Sommer 2015 im Rahmen des Secret Festivals in Berlin. Es hat den ganzen Tag geregnet, alle waren ziemlich schlecht gelaunt. Kurz vor der Aufzeichnung ist die Wolkendecke aufgebrochen, die Sonne kam raus und es war ein fantastischer Sommerabend. Ich habe vor mit Sicherheit 3000 Leuten gespielt, was super nervös, hatte nach 20 Minuten schon drei Rotweine getrunken und es war trotzdem einfach wunderbar. 
Kontakt 
info@foxosmusic.com / www.foxosmusic.com / www.youtube.com/foxosmusic / www.facebook.com/foxosmusic 
For more information, the guidelines and the call click here.
Foto: Foxos