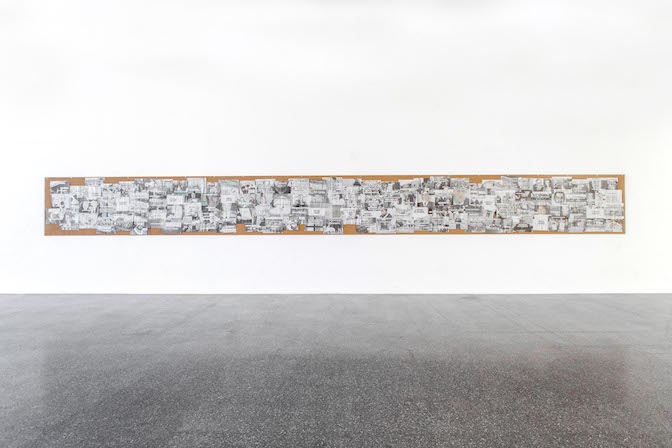 July 6, 2017
Achtung, Nahaufnahme! Nicolò Degiorgis – Hämatli & Patriæ III
Aufdecken. Den Tisch, das Laken, die Karte. Lösungen. Freilegen, herausfinden, aufspüren, durchschauen, entschlüsseln, offenbaren, beichten, outen. 
Wenn man das Buch öffnet, blättert man zunächst durch Aussenansichten von Wohnungen oder Häusern, Turnhallen und Stadien, von Garagen und Lagerhallen, Discotheken, von Geschäften, Läden und Supermärkten. Dann setzen für einen kleinen Moment Enttäuschung und ein Das-kann's-doch-nicht-gewesen-sein-Gedanke ein. Gleich geht's weiter. – Infatti! – Die Seite ist nicht ausgeblättert, A5 wird zu A4 und eine Welt öffnet sich: Mit "Hidden Islam" dokumentiert Nicolò Degiorgis fünf Jahre Recherche rund um Gebetsräume muslimischer Gemeinschaften im Nordosten von Italien. 2014 hat das Buch beim Festival Recontres d'Arles den Preis "Author Book Award" erhalten.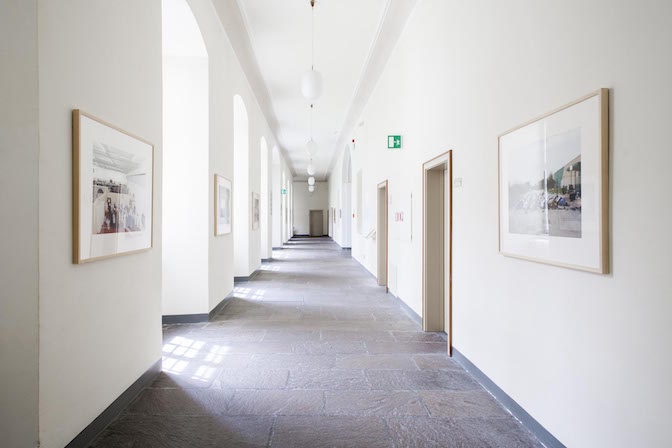 Martin Parr im Vorwort: "After negotiating access, Degiorgis returned when prayers were in full swing, as he wanted to show the mosques in full use. Friday lunchtimes prayers being the best bet. He then had to find a good image. All of this is never as easy as it sounds, and Degiorgis has painstakingly pursued his task to the resolution we see within this book." In Italien gibt es vier offizielle Moscheen für 1,3 Millionen Muslime. Das Buch ist bis 16. Juli im bischöflichen Priesterseminar in Brixen ausgestellt. 
Ob es nun Berge sind, wie in "Peak", oder die Landeserkundung auf den Arbeitsblättern eines "Heimatkunde"-Heftes, der Fotograf und Museion-Gastkurator 2017 ist ein Radiograph. Auch mit  "Lo sceriffo e la moschea itinerante", das er in der Museion Passage in Bozen bis 16. Juli in eine Ausstellung verwandelt: Auf Zeitungspapier hat Nicolò Degiorgis gesammelte Ausschnitte aus der Lokalzeitung "La Tribuna di Treviso" über die islamische Gemeinschaft in Treviso und ihrer Suche nach einem Gebetsraum gedruckt. Auch dieses Buch ist im Rorhof Verlag erschienen. 
Achtung, gleich biegt wer um's Eck!
Foto: Nicolò Degiorgis