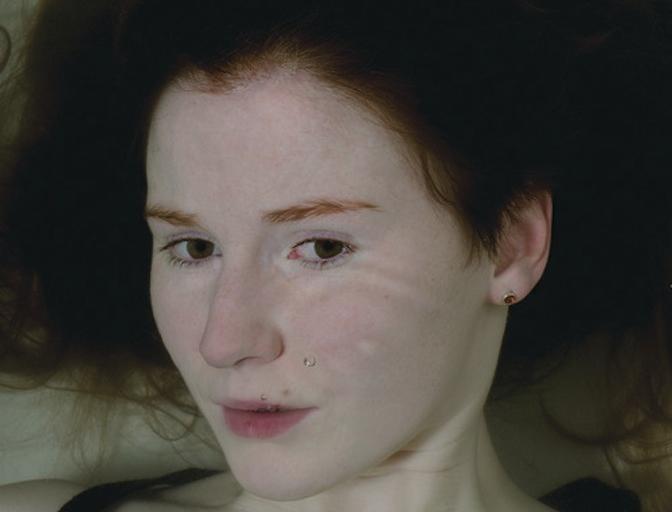 May 27, 2014
Vocal performing machine Stine Janvin Motland @ museruole Bolzano
She's a composer and performing machine: Stine Janvin Motland from Stavanger in Norway will open the second day of museruole, the festival which brings women in experimental music to this town on the 30 and 31 May 2014. She is considered to be one of the best voices of the new Norwegian experimental music: With her vocal techniques she's able to explore and push the frontiers of her voice and natural acoustic. Her collaborations are innumerable and, as multifaceted as her voice. Her solo work is her main work as a creator, in addition to her indieperformanceimprorockband brigitte & paula band. In 2014 Stine released even two solo albums:  "Ok, wow" (+3db) and  "In Labour" (Pica Disk). So we're lucky and glad to have her in Bolzano at the Museion with us performing solo "In Labour" the 31 May 2014 H 21, and now 
Stine, do you remember how you arrived to experimental music? When was the "crucial moment"? Was it a need?
I discovered this through my friend Anders Hana who was running a series at Café Sting in Stavanger. This was were I heard so called free improv and noise for the first time, and I started to experiment with extended vocal techniques. What is important while you are performing?  Where do you take inspiration?
While I am performing I try most of all to concentrate on the sounds I hear and make, and to take my time. I always enjoy listening to music or watching performances that takes time.
What meaning has your voice for you?
My voice is clearly very important to me, as it is for all people. Together with our body, the voice is our main tool for communication. But of course, as you can say that the voice is my profession, I guess I am more aware of the voice's functions and limitations.  
The voice is also crucial to our identity, both literally and in a more abstract sense. This can sometimes be a bit problematic for me as a vocalist, because the voice is such a charged sound, and carries a lot of associations to emotions, which is usually not my intention during a performance. You have a variate musical life. What's the most exciting thing of being a "singer", improvisator and composer, performing as soloist and collaborating with collectives, working also as performer and actor?
The variety itself is exciting for me, as I get to use different sides of my musicality, which I have discovered is adaptable into all kinds of expressions. In all cases I think it's about finding a language to communicate with, and for me this search for the right language is very exciting. And of course when you start using this language and find that it actually works, that you can express things that is not possible to express in any other way. 
How do you see the role of women in music – specially in experimental music? …advantages, disadvantages…?
I don't see that there are any advantages of being a woman doing experimental music. I can't say that there are any particular disadvantages either, other than the general objectifying of women, which sadly seems to still be impossible to escape. There are just so many men, in the audience and on stage. And not only in this field, but in all kinds of disciplines. So I do wish and hope that more women will be heard and seen in a professional way. We all need  the balance. 
Photo: Stine Janvin Motland – Cover of "In Labour"