July 31, 2013
Mein Herz beats at Drodesera: Quiet Ensemble
Dal 26 luglio al 3 agosto, Drodesera, edizione 33. Già emozionati, già con il cuore che batte, all'unisono con quello delle appassionate anime che riempiono Centrale Fies, già pronti ancora una volta a farci rapire, stupire, turbare, stravolgere mente membra meningi. E allora, eccoli, i protagonisti di Mein Herz, eccoli a raccontarci il loro cuore, le loro immagini, i loro ritmi. E a regalarci un pezzo di sé.
Cosa farai a Drodesera? // What are you going to do in Drodesera?
Presenteremo un nuovo lavoro, sviluppato principalmente in Centrale Fies. Uno spettacolo basato sul Faust di Goethe dove non saranno presenti attori ma esclusivamente sistemi meccanici, che attraverso illuminazione e microfonazione prenderanno il ruolo principale del "racconto". La macchina teatrale stessa diviene l'oggetto e il soggetto del lavoro.
Mein herz. Cosa ti fa battere il cuore ogni giorno? // Mein herz. What does it make your heart pound every day?
Il nodo seno-atriale (NSA) o nodo di Keith-Flack, che è il pacemaker naturale del cuore. È situato nella parte anteriore della giunzione dell'atrio destro con la vena cava superiore. Presenta una forma di mezzaluna, è lungo 15mm e largo meno di 5mm. No ok.. siamo portati avanti battito dopo battito grazie alla fascinazione che riscopriamo ogni giorno nelle piccole cose. L'attenzione negli eventi comuni ci comunica grande bellezza e pulsione vitale.
Cosa, se accadesse, lo farebbe smettere di battere? // What could make it stop beating?
L'arresto cardiaco è l'evento più drammatico che possa colpire un individuo e che, se non trattato, può condurre a morte entro pochi minuti. L'arresto avviene quando il cuore smette di battere sia perché il segnapassi naturale si ferma, sia perché le elevatissime frequenze (vedi la fibrillazione ventricolare) non permettono la normale contrazione cardiaca e vi è un arresto nella distribuzione del flusso sanguigno al resto del corpo e per primo al cervello. Da tale momento si hanno pochi minuti per cercare di farlo "ripartire", per recuperare la circolazione cerebrale, con tentativi di rianimazione manuale e lo shock elettrico erogato attraverso la defibrillazione.
Il cuore non è solo un organo anatomico. Dov'è e cos'è il cuore per te? // Heart is not only an anatomical organ. Where and what is the heart for you?
Il nostro cuore a volte cambia di posto.. a volte è nel petto, spesso negli occhi, qualche volta lo vediamo a terra davanti a noi, allora lo raccogliamo stando attenti a non romperlo. In qualche modo Quiet ne condivide uno di Quore, è il motivo luminoso che ci rende visibile il buio.
Il cuore accomuna uomini e animali. Se il tuo cuore battesse nel corpo di un animale, che animale sarebbe? // Heart equates humans and animals. If your heart could beat in an animal's body, which animal would it be?
Un orso polare..?! mm.. o forse una medusa. O una lucciola..?
Drodesera e Fies incrociano i linguaggi. Se tu fossi un film/video/storia che film/video/storia saresti? // Drodesera and Fies use to intersect different languages. If you were a movie / video / story, which movie/ video / story would you be?
Microcosmos.
Se tu fossi invece una canzone/musica/ritmo che canzone/musica/ritmo saresti? // If you were a song / music / rhythm, which song / music / rhythm would you be?
Il volo del calabrone…su impianto con sub woofer.
Ci regali un'immagine che ti racconta più di mille parole? // Could you choose an image that tells something about you more than thousands of words?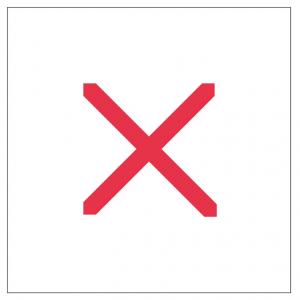 Dai una forma al tuo cuore e regalalo a qualcuno. Che forma? A chi o cosa? // Give a form to your heart and give it to someone. Which form? Who? What? 
Lo taglieremmo in tante fettine, fino a diventare sottili foglie rosse semitrasparenti.Ogni tanto ne regaleremo una ad una persona diversa, a quelle persone che spesso si svelano, di tanto in tanto…quegli uomini che ti sorprendono, ti illuminano e condividono la propria bellezza così improvvisamente, inaspettata e forte. Un battito.
*La performance di Quiet Ensemble andrà in scena il primo agosto alle ore 21.15 a Centrale Fies, in prima nazionale.