July 22, 2019
A Drodesera, musica live, libri e talks
arrivano in roulotte
Dopo le giornate intense di Live Works ci si può lasciare stupire ancora – da mercoledì 24 a sabato 27 luglio – dall'esperienza immersiva del Festival Drodesera di Centrale Fies. Siamo nell'universo dell"Ipernatural". Tema dell'edizione 2019, che quest'anno vuole coinvolgere lo spettatore in riflessioni inaspettate e sprofondamenti esperienziali in mutate e nuove percezioni del "naturale". Accanto alla ricchissima programmazione non mancheranno anche momenti "iper" di musica live da godere con relax. E poi piacevoli informali talk, proposte di letture e dj set, in un luogo particolare, per sua natura easy e on the road. 
Arriva a Centrale Fies, Little Fun Palace, la roulotte di OHT, con un live-set di Ubi Broki e momenti da dedicare alla riflessione sui temi del festival, con Luis De Belle, Emanuele Coccia, Riccardo Falcinelli, Giacomo Covacich.
La roulotte è un piccolo luogo portatile, ma dalle notevoli capacità aggregative.
Little Fun Palace nasce come omaggio a Fun Palace, il progetto dell'architetto Cedric Price e della regista teatrale Joan Littlewood che negli anni Sessanta volevano realizzare un'università della strada, un "laboratorio del divertimento".
In altri contesti artistici ed eventi, la roulotte di OHT è stata più volte posizionata nello spazio urbano, proponendosi come fulcro inusuale di incontri, proiezioni, concerti e giochi. Il suo intento, secondo l'idea di Filippo Andreatta di OHT, è quello di stabilire nuovi dialoghi con il territorio e il contesto circostante. Creare spazi pubblici temporanei e favorire la ridefinizione di legami comunitari.
All'interno della roulotte a Centrale Fies si potrà visitare anche la libreria pop-up di bruno, casa editrice che spicca nel panorama non solo italiano, per l'estrema cura estetica, grafica e qualitativa delle sue pubblicazioni.
bruno, fondata nel 2013 da Andrea Codolo e Giacomo Covacich, oltre a casa editrice è inoltre libreria con sede a Venezia. Si occupa anche di consulenza editoriale, graphic design, art direction soprattutto per progetti artistici e di design.
Assieme a Giacomo Covacich, verranno presentate le due nuove pubblicazioni della collana editoriale Loc. Fies 1: un progetto editoriale di Centrale Fies con bruno.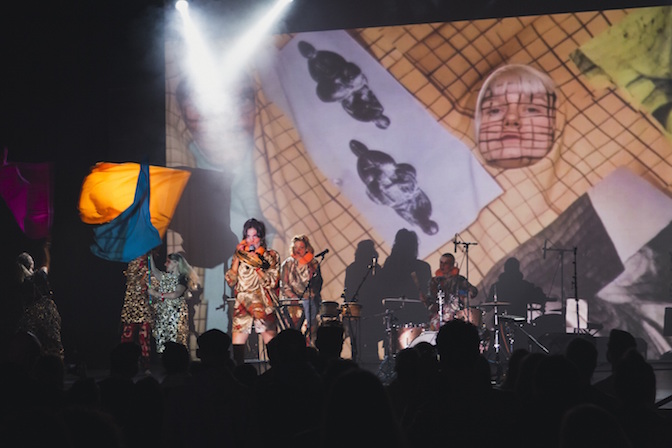 Veniamo alla musica.
Quest'anno ci sarà infatti un programma notturno di concerti live particolarmente ricco e ricercato nell'Alma's Club. Quest'ultimo è un progetto curato da Alma Söderberg, artista già apprezzatissima in molte edizioni del festival precedenti. Alma è una performer e coreografa, che da tempo porta avanti la sua ricerca artistica tra danza, vocalità e musica e che quest'anno è stata invitata  a Drodesera, nella diversa veste di curatrice musicale.
 Si tratta di un vero e proprio club il suo, nel quale si esibiranno sul finire della serata, a corollario delle performance, diversi giovani artisti della scena internazionale: Tian Rotteveel (NL), Charismatic Megafauna (GB/CA), Milkywhale (GB/CA), Kate NV (RU) e Sofia Jernberg (SE).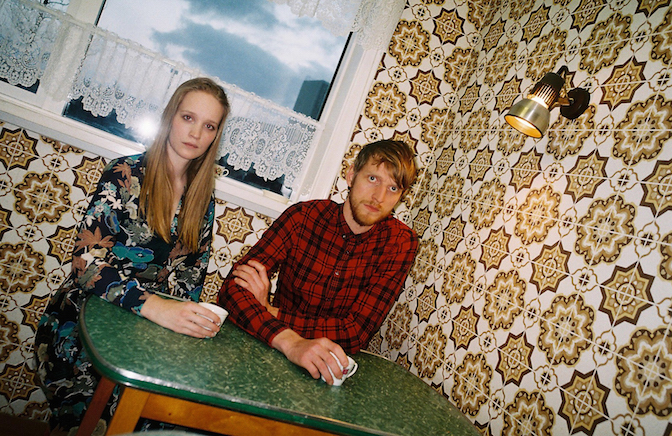 La scelta musicale di Alma intende scaldare i cuori dei visitatori del Festival, con questo motto: "to bring sunshine in your heart". E noi non vediamo l'ora.
Credits:
Foto 1: Little Fun Palace, Musacchio Inniello. courtesy MAXXI Foundation, 2018
Foto 2: Little Fun Palace, Rosa Lacavalla, courtesy OHT, 2018
Foto 3: by Christa Holka. Charismatic Megafauna performing live at David Roberts Art Foundation, The Forum, London, 2018.
Foto 4: Milkywhale