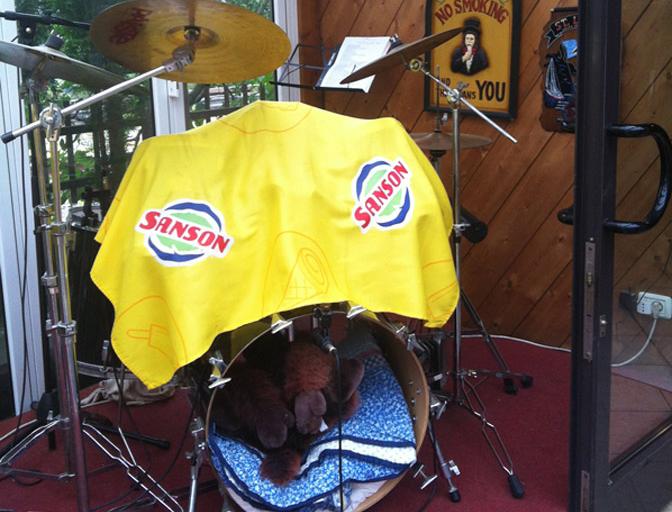 July 30, 2013
Mein Herz beats at Drodesera: Serena Osti
Dal 26 luglio al 3 agosto, Drodesera, edizione 33. Già emozionati, già con il cuore che batte, all'unisono con quello delle appassionate anime che riempiono Centrale Fies, già pronti ancora una volta a farci rapire, stupire, turbare, stravolgere mente membra meningi. E allora, eccoli, i protagonisti di Mein Herz, eccoli a raccontarci il loro cuore, le loro immagini, i loro ritmi. E a regalarci un pezzo di sé.
Cosa farai a Drodesera? // What are you going to do in Drodesera?
Nulla di particolare, starò un po' al bar.
Mein Herz. Cosa ti fa battere il cuore ogni giorno? // Mein herz. What does it make your heart pound every day?
Credo sia inevitabile che batta. Ho provato molte volte a controllarlo col pensiero, ma non ci sono mai riuscita. A volte è molto lento e ha paura, altre volte si emoziona e non si ferma più. Ama soprattutto le sorprese, trovare qualcosa di inaspettato. Un pezzo fuori posto che chissà perchè ma sta benissimo lì così com'è.
Cosa, se accadesse, lo farebbe smettere di battere? // What could make it stop beating?
La testa ringrazierebbe, così lei potrebbe starsene tranquilla per un po'. Bisogna trovare qualcosa per distrarlo, il cuore. Ma non succede così spesso.
Il cuore non è solo un organo anatomico. Dov'è e cos'è il cuore per te? // Heart is not only an anatomical organ. Where and what is the heart for you?
Personalmente io il mio non l'ho mai visto, tutt'al più ogni tanto lo sento. Soprattutto nei momenti meno opportuni lui rivendica la sua presenza con una certa insistenza. Poi il cuore è una di quelle parole che alle elementari si imparavano a memoria perchè si scrive con la "c". Esiste anche il concetto della "forma a cuore", è molto diffuso e viene associato spesso con l'universo femminile, anche se credo si riferisca inevitabilmente a quello maschile. Si trova inciso sui tronchi degli alberi o sulle panchine, nei quadri di Keith Haring o negli stampi per dolci in cucina. Una volta l'ho pure mangiato, credo l'avesse cucinato mia nonna: era una massa informe con un sapore strano, forse la forma più soprendente di tutte.
Il cuore accomuna uomini e animali. Se il tuo cuore battesse nel corpo di un animale, che animale sarebbe? // Heart equates humans and animals. If your heart could beat in an animal's body, which animal would it be?
Gli animali sono tutti interessanti a loro modo, ma la scimmia mi ha sempre affascinato per la sua capacità di esprimere le emozioni. E' sicuramente l'animale che preferisco di più da imitare. E' liberatorio. Credo che tutti dovremmo fare un po' la scimmia al mattino prima di iniziare il lavoro.
Drodesera e Fies incrociano i linguaggi. Se tu fossi un film/video/storia che film/video/storia saresti? // Drodesera and Fies use to intersect different languages​​. If you were a movie / video / story, which movie/ video / story would you be?
Non mi piace ridurre le persone ad una sola cosa, preferisco l'idea di collage. Il mio finirebbe come la musica dei Pink Floyd in Zabriskie Point, poi si svilupperebbe con Fantozzi che gioca a ping-pong in ufficio sotto lo sguardo della signorina Silvani. Prenderebbe una deviazione improvvisa alle isole Eolie sulla vespa di Nanni Moretti in Caro Diario. Col cinico realismo di Wall-E e la smania di futuro da 2001 Odissea nello spazio, si bloccherebbe nella gora dell'eterno fetore per una canzone in compagnia di David Bowie con la sfera in mano in Labyrinth. Per poi approdare, in fuga dal Nulla, all'Oracolo della Storia infinita. Dopo mille peripezie alla Goonies, gran finale con Pamela Anderson in costume da bagno e salvagente da Baywatch. Massima aspirazione: essere trasmesso in tivù durante Striscia la notizia.
Se tu fossi invece una canzone/musica/ritmo che canzone/musica/ritmo saresti? // If you were a song / music / rhythm, which song / music / rhythm would you be?
La canzone di un giorno di festa in una qualsiasi città o paese di questo mondo globalizzato. Probabilmente non sarebbe una musica molto raffinata, nè troppo tribale, ma se può alleggerire i cuori, avvicinare le persone e muovere i corpi, sono già soddisfatta così.
Ci regali un'immagine che ti racconta più di mille parole? // Could you choose an image that tells something about you more than thousands of words?
Non credo che un'immagine possa raccontare più delle parole, semplicemente racconta in maniera diversa. (Vedi la foto)
Dai una forma al tuo cuore e regalalo a qualcuno. Che forma? A chi o cosa? // Give a form to your heart and give it to someone. Which form? Who? What?
Sarebbe formato dalle mie mani che si uniscono per raccogliere dell'acqua a una sorgente di montagna in alta quota. Regalo la semplicità del gesto a chi può coglierne la bellezza.
*La performance di Serena Osti andrà in scena il trenta luglio alle ore 19.00 a Centrale Fies, in prima nazionale