November 1, 2023
You Better Know: Martino Gamper OBE
Telefonisch erreichen wir einen angenehm überraschten Martino Gamper: "Ich fühle mich honoured, geehrt, ja." In der Tat passiert es nicht alle Tage und wahrscheinlich einmal im Leben, dass mensch zum Officer of the Order of the British Empire (OBE) ernannt wird (in etwa gleichzusetzen mit dem Cavaliere del Lavoro in Italien bzw. dem Ehrenzeichen für Verdienste in Österreich).
Die Zeremonie, bei der Prinz William in Vertretung von König Charles III. dem gebürtigen Meraner, dessen Homebase seit etlichen Jahren London ist, die Ehrung für seine Verdienste im Bereich Design überreicht, findet am heutigen Mittwoch, 1. November 2023, im Schloss Windsor statt. Vorgeschlagen von einem Gremium, wird diese Auszeichnung "awarded for having a major local role in any activity, including people whose work has made them known nationally in their chosen area", wie es auf der Website GOV.UK erklärt wird.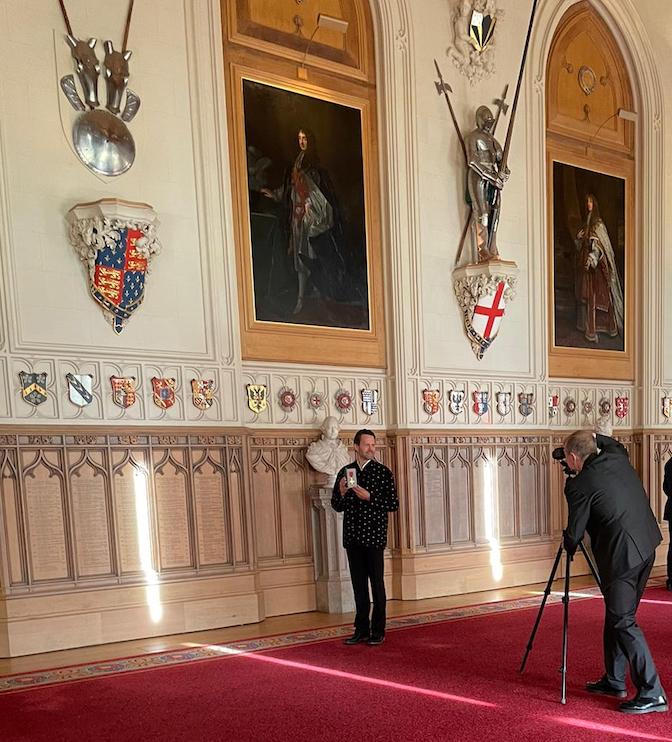 Die Disziplinen sind sehr unterschiedlich und reichen von Design, Kunst und Wissenschaft bis hin zum Sozialen. Mit dieser Auszeichnung reiht sich der ausgebildete Tischler, Royal-College-of-Art-Abgänger und Designer, der weltweit Projekte für Unternehmen und Museen umsetzt, in den Reigen hochangesehener Persönlichkeiten ein.
Das trifft sich gut. Denn bis 1. April 2024 bespielt er die Mittelhalle im Haus der Kunst in München: "Martino Gamper. Sitzung" heißt das Projekt und manifestiert sich als Ort der Bewegung und Begegnung. Also, schauen gehen …!
PS: Ein Teil seines Projektes "100 Chairs in 100 Days" ist in Moreness 03 publiziert.
Fotos: (1) Martino Gamper © Angus Mill; (2) (c) Martino Gamper in einem RIER-Walker.