April 2, 2014
Insiders-Outsiders – a documentary by Sarah Trevisiol + Matteo Vegetti
Insider or Outsider? That's the question!
Wer fühlt sich als Teil der italienischen und insbesondere der Südtiroler Gesellschaft? Wer wird hingegen davon ausgeschlossen? Der Dokumentarfilm von Sarah Trevisiol und Matteo Vegetti erzählt Geschichten junger Migrantenkinder, die in Südtirol aufgewachsen oder geboren sind, und wirft ein völlig neues Licht auf Südtirol.
Chi si sente parte della società italiana, in particolare di quella altoatesina? Chi invece ne viene escluso? Il documentario di Sarah Trevisiol e Matteo Vegetti racconta storie di giovani figli di immigrati, cresciuti o nati in Alto Adige, e le mostra sotto una nuova luce.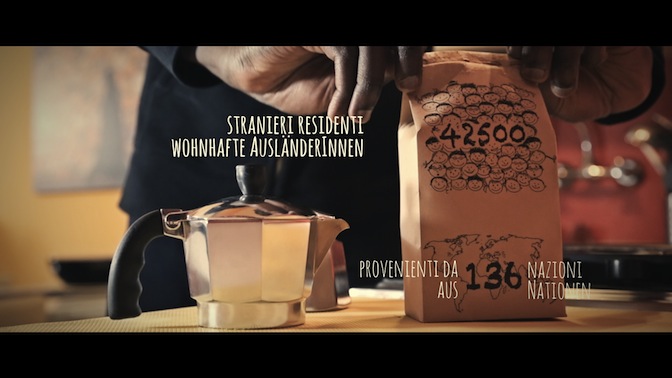 Sarah Trevisiol und Matteo Vegetti:"Was bedeutet es heutzutage italienische/r StaatsbürgerIn zu sein? Wie wird man Teil einer Gesellschaft? Und wie läuft dies insbesondere in Südtirol ab? Wer entscheidet eigentlich, ob man Teil davon ist oder nicht, und nach welchen Kriterien? Was bedeutet es ausgeschlossen zu werden? All diese Fragen sind für Jugendliche zweiter Generation oder ohne italienische Staatsbürgerschaft konstant, während Jugendliche, welche die Staatsbürgerschaft automatisch bei ihrer Geburt erhalten, nicht einen Gedanken daran verschwenden müssen. Wir möchten mit diesem Dokumentarfilmprojekt über die vorherrschenden Migrationsnormen in Italien informieren – auch weil der kulturelle Pluralismus in den Südtiroler Klassen beträchtlich zunimmt. Denn eins ist klar: Die Trennlinie zwischen Insiders und Outsiders – BürgerInnen und AusländerInnen, BürgerInnen der Serie A und jene der Serie B – scheint immer dünner zu werden. Und am Ende bleibt die Frage: Hat die Differenzierung eigentlich überhaupt noch Sinn?" 
Sarah Trevisiol e Matteo Vegetti: "Cosa significa oggi essere cittadino italiano? Come si diventa parte di una società? E in particolare di quella altoatesina? Chi lo determina e che scelte comporta? Cosa significa esserne esclusi? Sono quesiti che per i sempre più numerosi ragazzi di seconda generazione o quelli senza cittadinanza italiana sono all'ordine del giorno, mentre per gli altri, che la cittadinanza l'hanno acquista automaticamente alla nascita, non sembrano nemmeno esistere. Con questo documentario vogliamo accrescere l'informazione in merito alle norme che regolano il diritto di cittadinanza in Italia, anche in ragione del considerevole aumento del pluralismo culturale all'interno scuole dell'Alto Adige. Infatti uno spunto di riflessione emerge chiaramente: la differenza tra "Insider" e "Outsider" (cittadini e stranieri, cittadini di serie A e di serie B) va sempre più assottigliandosi …e a questo punto forse bisogna chiedersi: ha ancora senso mantenere questa separazione?"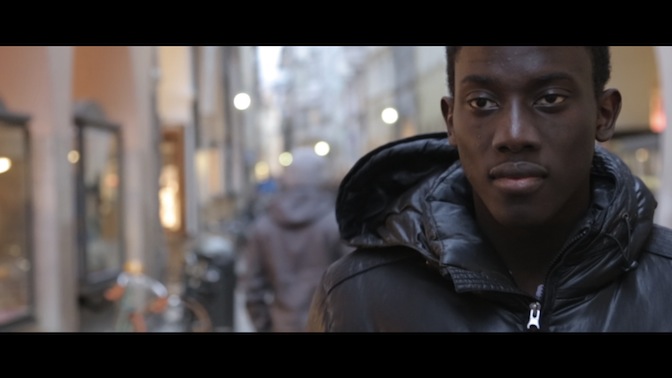 INSIDERS-OUTSIDERS by SARAH TREVISIOL + MATTEO VEGETTI
Documentary, Italy 2014, 31 min., italian + german
Direction: Sarah Trevisiol, Matteo Vegetti
Subject: Sarah Trevisiol
Shooting: Matteo Vegetti
Editing: Sarah Trevisiol, Matteo Vegetti
Music: The Emmanuelle Sigal Ensemble
Production: evaa (Ethnologischer Verein Südtirol Associazione Antropologica Alto Adige)
Coproduction: franzproduction
at the moment no upcoming screenings
PAST SCREENINGS:
13.4.2014 H 17.00 @ Bozner Filmtage, Filmclub Bozen
26.4.2014 H 10.00 @ Festival delle Resistenze contemporanee, Mateottiplatz, Bolzano
6.5.2014 H 19.30 @ Haus Casa Seeböck, Schloßweg 1/via del Castello 1, Bruneck/Brunico
15.5.2014 H 20.00 @ Ost West Club, Meran_o
7.6. + 11.6.2014 @ Völkerfest/Festa dei Popoli, Bozen/Bolzano 
26.6.2014 @ Museion, Bozen/Bolzano
18.7.2014 H 20 @ GAP Glurns Art Point, Glurns/Glorenza
23.8.2014 H 16 @ 20. Film Festival della Lessina, Teatro Vittoria
3.10.2014 H 19 @ MUSAO, Grundsteingasse, Wien
8.10.2014 H 18 @ Kulturzentrum Centro  Trevi, Kapuzinergasse via Capuccini 28, BZ
22.11.2014 H 17 @ Münchner Ethnofilmfest Munich (Facebook)
11.12.2014 H 20 @ Jugendzentrum kass Brixen in Zus.arbeit mit Operation Daywork (Facebook)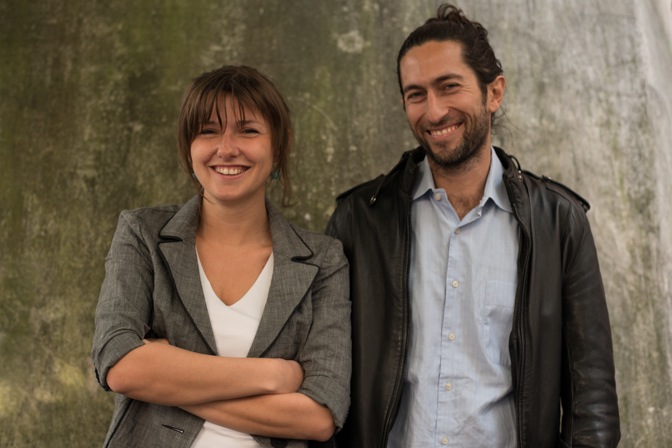 Foto (c) Martina Jaider
Das Interview mit den beiden findet ihr hier. L'intervista con i due trovate qui.
Sarah Trevisiol, Kultur-und Sozialanthropologin (geboren in Bozen 1983) und Matteo Vegetti, Fotograf, Videomaker und Leiter der franzproduction (geboren in Novara 1977), arbeiten seit drei Jahren gemeinsam an verschiedenen sozialen Projekten und Dokumentationen in Südtirol. Ihre Arbeit setzt einen starken Fokus auf die Menschen, wobei das filmische Produkt nur einen Teil des kollektiven Verarbeitungsprozesses darstellt, der alle TeilnehmerInnen aktiv mit einbindet. 
Sarah Trevisiol, antropologa culturale (Bolzano 1983) e Matteo Vegetti, fotografo, videomaker e responsabile franzproduction (Novara 1977), collaborano da tre anni su progetti sociali e documentaristici di varia natura. Il loro lavoro è contraddistinto da una forte attenzione alla persona, dove il prodotto filmico diventa solo una parte del processo di elaborazione collettiva che coinvolge attivamente tutti i partecipanti.
Production + Coproduction:                                                         Supported by:

WORLD PREMIERE was 9/4/2014 H 15.30 @ 28. Bozner Filmtage, Filmclub Bozen Bolzano,via Streitergasse 
After the screening: talk with the directors and the protagonists and after premiere party @ Cafè Tivoli, Galleria Vintler Galerie 
Thanks a lot to CAFÈ TIVOLI – Sponsor of the after premiere party