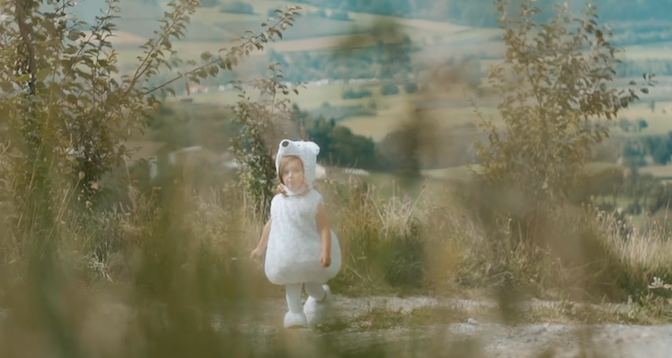 September 30, 2017
Bewusst Zeit für Mensch, Natur, Kunst und Musik: Sound of Arctic
Wer erinnert sich an Sound of Maranhão, Stefanie Kofler und Nadja Lamonaca? Die beiden führen wieder was im Schilde und planen seit Monaten ein neues, umfassendes Musik- und Kunst-Festival. Diesmal nicht im (lässigen) Osten, sondern im (wilden) Westen Südtirols, im Obervinschgau. 2017 dreht sich alles um das Thema "Arktik" – die Natur genießen und schützen, sensibilisieren und nicht bloß zusehen, wie alles dahin schmilzt. 
Nicht unterkriegen lassen! Los geht's mit Sound of Arctic ab 22 H, heute 30., an diesem schönen letzten Septemberabend, und wird sich bis in die Nacht hinein ziehen. Trotz Location-Wechsel vom Bunker 23 (der trotzdem den ganzen Tag zur Besichtigung offen steht) zum Tartscher Bichl aufgrund "unexpected political circumstances". Der Eintritt ist frei-willige Spende (pay what you like). 
Es reist auch der Schwede Andreas Widlund, Greenpeace-Aktivist und Kletterer, an. Das Musikprogramm ist Wow: Juleah, Underwood's Conspiracy, Max Zischg, DigitalOrganic, The Informal Thief, Me+Marie, Famp, Wicked & Bonny, Harry Bassalpin, Mc Love. Die Kulinarik Mmmh: Kas und Kestn kostn mit Manuel Laner und Roland Neumair von der Neves Alm – Make Cheese not War!, go vegan mit Armin Untersteiner und Pizzaflizza mit Michael Fuchs. Und für die Seele gibt's Ausstellungen von Wildzoo Entertainment + Stefan Mahlknecht Photography, Live Painting mit Peter Burchia, Bodypainting mit Sarah Pixner, Hoolahoop Workshop mit Wild.circle und Wooden Games für Groß und Klein mit "Spielideen". 
Sound Of Arctic, warum gibt's dich?
Ich führe gerne Menschen zusammen und habe mir zur Aufgabe gemacht zu sensibilisieren, informieren und mir bewusst Zeit für Mensch, Natur, Kunst und Musik zu nehmen. 
Dein Hauptcharakterzug?
Durchhaltevermögen … aufgeben tut man nur die Post! 
Wie stehst du zu Südtirol?
Ein Ort zum Wohlfühlen. Ein Land voller kreativer, willensstarker Menschen, aber leider oft zu viel Bürokratie, um Ideen umzusetzen!
Wen findest du tipptopp?
Hans Heiss und seinen Humor!
Wofür schwärmst du?
Käse von der Neves Alm, gibt es übrigens auch bei uns zu kosten! 
Was kannst du gar nicht ausstehen?
Ölbohrungen, volle Parkplätze.  
Was würdest du ändern?
Das Impfdekret. 
Was würdest du super können wollen?
Die letzten Tage vor dem Festival 24 h wach zu bleiben.
Das schönste Geschenk?
Etwas bewirkt zu haben.
Dein Motto?
Save the Arctic. 
Wer steht hinter dir?
Viele gute Freunde, Sponsoren, Politiker und Eisbär Lea. 
Ein Gruß bitte!
Kommt uns besuchen im September und zieht weiter im Oktober. Bis bald und Tsjuhui!  
How to get to Sound of Arctic:
Vinschger Bahn, SAD Bus or by car: Find "Michlhof" and follow the signs!
Taxi: +39 3335657464
The Nightliner will get you home safe!
Campground available @ The Icerank!