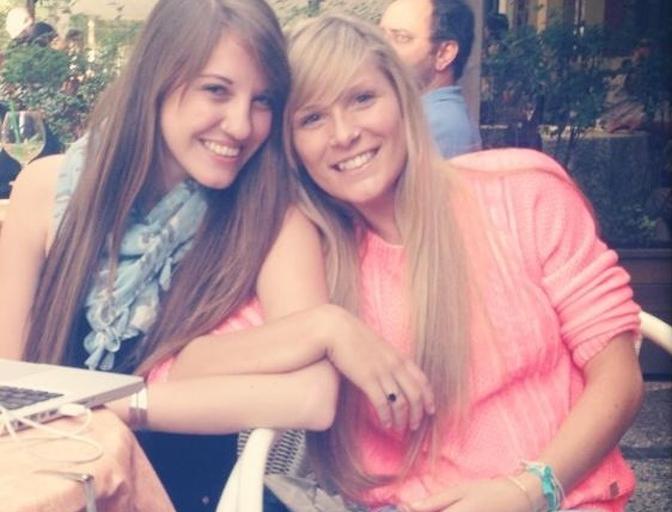 August 16, 2013
Sound of Maranhão: 20 Gitarren für Brasilien
Sie sind Stefanie Kofler aus dem Passeiertal und Nadja Lamonaca aus dem Gadertal – zwei Freundinnen, die etwas Besonderes verbindet: Mit dem BenefizOpenAir "Sound of Maranhão" am Samstag, 17. August 2013 am Schlossberg in Bruneck wollen sie einer Gruppe brasilianischer Kinder, die sie persönlich kennen, einen angenehmeren Alltag bieten. Gierig und neugierig, wie wir sind, wollten wir von den beiden Mädels mehr über ihr Projekt wissen. 
Steffi und Nadja, was treibt euch an, in kurzkürzester Zeit selbstlos ein Festival auf die Beine zu stellen?
Einerseits die Kinder in Maranhão in Brasilien und die Begeisterung, die sie für den Musikunterricht mitbringen. – Nach einem viermonatigen Volontariat in Brasilien können wir mit Sicherheit sagen, dass wir dieser kleinen Gruppe von 20 Kindern durch ein Schenken von 20 Gitarren große Freude bringen werden. Wir bieten durch die Einnahme der Spenden auch ein Jahr lang einen Gitarrenlehrer an. Andererseits wollen wir einen Abend gestalten, an dem gute Musik im Vordergrund steht, und somit zeigen, wie einfach und schön es ist, mit Ehrgeiz und Willen zu helfen.
Warum 20 Gitarren inklusive Lehrer für Kinder und Jugendliche in Brasilien und nicht eine Schule oder andere übliche "Hilfsprojekte"?
Wir können nicht den Hunger stillen, das ist uns beiden leider nicht möglich. Dadurch haben wir uns gezielt für ein kleines, umsetzbares Projekt entschieden. Der Gitarrenlehrer wird die Kinder ein Jahr lang auf eine CD-Aufnahme vorbereiten. Somit erreichen wir das Ziel, dass diese Kinder, die normalerweise den Alltag auf der Straße verbringen, Verantwortung übernehmen lernen, eine Beschäftigung bzw. eine Aufgabe haben, und vor allem Spaß an der Musik haben können.
Wie war die Resonanz von Seiten der anderen Leute, die ihr um Hilfe gebeten habt? Gab's auch "Gegenstimmen" und Schwierigkeiten?
Die Resonanz war sehr positiv. Das hat uns natürlich sehr überrascht und gefreut. Sowohl unsere talentierten und professionellen Musiker und Künstler, als auch Freunde, Familie und Bekannte haben uns von Anfang an unterstützt und waren sofort mit Freude dabei. Natürlich ist eine Organisation eines großen Open Airs immer mit Schwierigkeiten verbunden. Es fiel uns beispielsweise schwer Sponsoren zu finden, die uns unterstützen. Deshalb geht ein großes Dankeschön an die EOS Sozialgenossenschaft Bruneck, Volksbank Bruneck und die Tischlerei Unterberger, ohne deren großen Hilfe unser Open Air nicht umsetzbar gewesen wäre. Die Musik kommt von Sissamba, Jacanahan, Dschezzi, Patrick Strobl & Co, The Artificial Harbor, London Elephants, Nolunta's und Jem Music Project.
Und was wollt ihr sonst noch los werden?
Wir freuen uns auf jeden, der kommt, mit uns lacht, mit uns tanzt, uns hilft Spenden zu sammeln, damit wir alle zusammen unseren Kindern in Brasilien ein unbezahlbares Lächeln schenken. Übrigens: Wenn sich jemand mit Sonnentänze auskennt – bitte melden. Das Wetter liegt nicht in unserer Macht. : )