August 29, 2017
"Dem elektronischen Korsett zum Trotz": Digitalorganic, die Band
"I'm always out of every fence. Never one of them." Das trifft auch musikalisch auf DIGITALORGANIC zu: Mit ihrer einzigartigen Mischung aus elektronischer und akustischer Musik liefert das Duo, bestehend aus Veronika Egger und Christian Mair, jenen verträumten Sound mit elfengleicher Stimmuntermalung, wo die Assoziation zur märchenhaften Waldästhetik, die sie in ihrem Video zu "Drown" zitieren, nicht schwer fällt. – Demnächst sind sie am 10.9. beim Dingsdo Folkfestival in Lajen und am 30.9. beim Sound of Arctic in Tarsch bei Mals live zu sehen und zu hören.
Ihr beschreibt euren Sound als Synthese von natürlichem und digitalem Material. Was fasziniert euch so sehr an dieser Synthese?
DigitalOrganic: Dass sie funktioniert… – Scherz beiseite: Wir können einfach nicht anders. Beide haben wir liebend gern ein Instrument in der Hand und verachten aber doch die Möglichkeiten der modernen Technik nicht.
Wie entstand die Idee zu Digitalorganic?
Wir saßen in einem Café, Christian hatte sich erst kurz von Sense of Akasha verabschiedet und vermisste das Musikmachen in diesem kreativen Bereich sehr, und ich hatte schon lange den Traum, meine Instrumente und meine Stimme zu loopen. Deshalb haben wir beschlossen, gemeinsam etwas zu machen.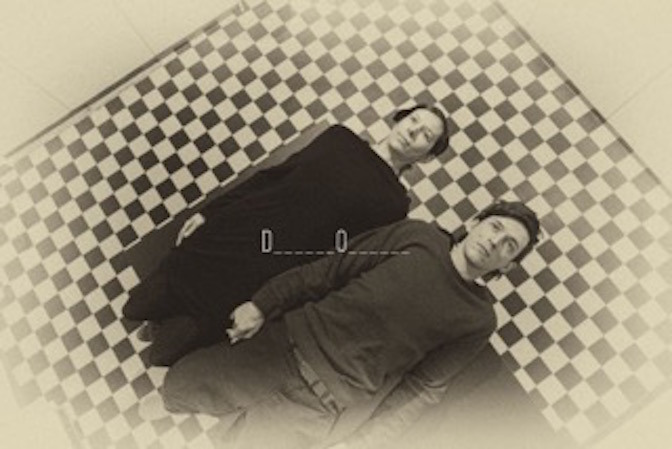 Ihr seid bereits in anderen Bands verwurzelt: Einmal in Opas Diandl, die sich mit Volksmusik auseinandersetzen, und einmal mit den ehemals Sense of Akasha, die im Bereich Post-Rock zu finden waren. Warum habt ihr euch dem Projekt DigitalOrganic zugewandt, das doch sehr weit entfernt von den beiden Richtungen ist? 
Wir finden nicht, dass DigitalOrganic weder von Opas Diandl noch von Sense of Akasha weit entfernt ist. Man muss nicht einmal genau hinhören, um die Einflüsse zu entdecken. DigitalOrganic ist das, was herauskommt, wenn man Christian und mir sagt, wir sollen gemeinsam Musik machen. Er hat eine Richtung weiter entwickelt, die Sense of Akasha auch schon eingeschlagen hatte, und ich bin mit meinem Hang zum Drama, zum Dialekt und zu natürlichen Klängen dazugekommen.
Fühlt ihr euch eher zur akustischen oder zur elektronischen Musik hingezogen?
Wir fühlen uns zu keiner bestimmten Instrumentierung in der Musik hingezogen … angezogen fühlen wir uns davon, was sie mit uns macht, und vor allem, wie man eine Idee am besten zum Klingen bringt. Und da kann man mit dem Computer schon so einiges machen.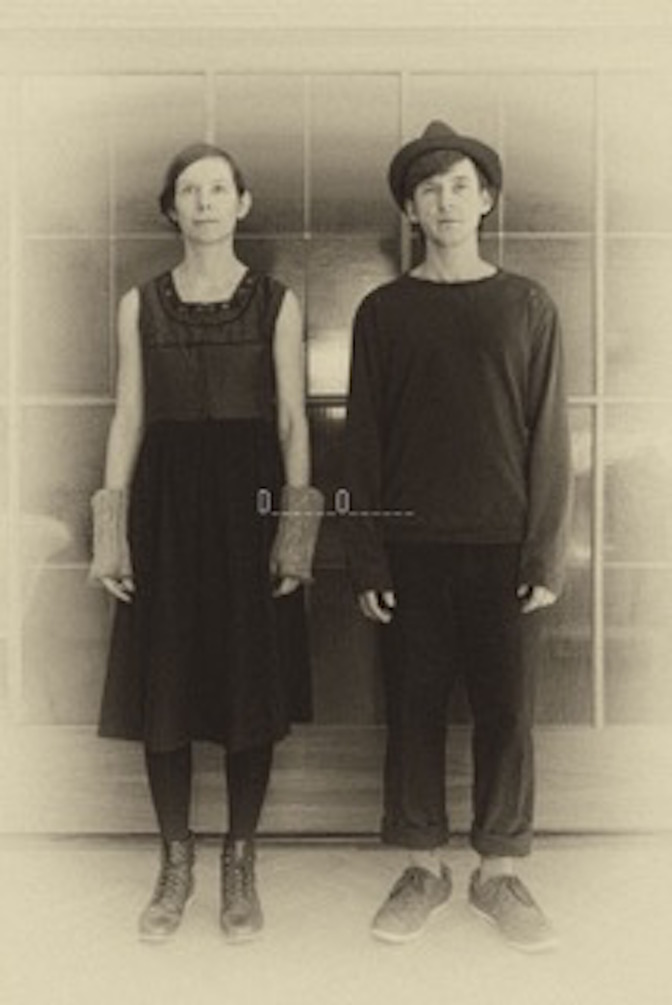 In euren Live-Performances sind Loops ein fester Bestandteil. Worin besteht die Schwierigkeit eines Live-Loops?
Wir würden das nicht Schwierigkeit nennen, höchstens Herausforderung. Man muss an der Basis alles richtig machen, sonst läuft der Fehler die ganze Zeit mit.
Die Anfangsbuchstaben eures Namens ergebn "DO", also das dialektale Wort für "hier". Warum? Wie wichtig ist euch der Bezug zum Südtirolerischen?
D______O______ steht für die Unmittelbarkeit des Menschen – trotz des elektronischen Korsetts, das er sich selbst angezogen hat. Dieses Konzept wollen wir musikalisch zum Ausdruck bringen.
Lieder in unserem Dialekt zu schreiben begreifen wir als Herausforderung. Es ist unvergleichbar schwerer als ein Lied auf Englisch zu schreiben, ohne kitschig oder klischeehaft zu werden.
Fotos: DigitalOrganic