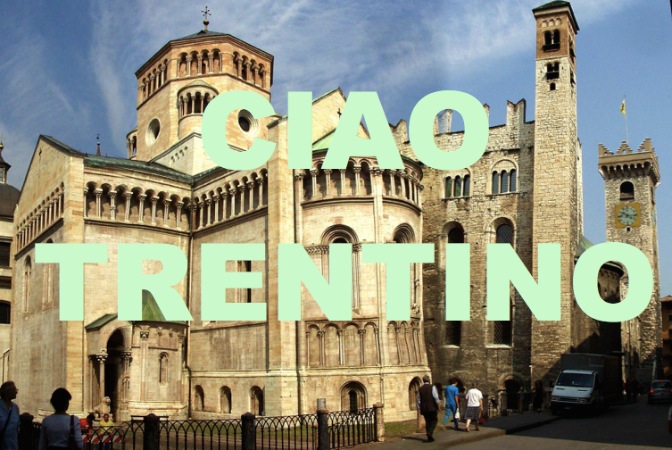 March 31, 2015
High Five franz #20. Trentino, we love you
franz non si è mai accontentato di guardarsi l'ombelico. Primo perché non è che in un ombelico ci sia poi molto da guardare, secondo perché la nonna diceva che a forza di guardarsi l'ombelico, si diventa ciechi. O forse non era così… sta di fatto che a guardarsi l'ombelico ci si annoia di brutto, meglio guardare un po' più in la, meglio allargare lo sguardo che il mondo è grande e gli ombelichi troppo piccoli.
Ecco perché fin dalla sua nascita franz ha sempre guardato in su e in giù, geograficamente parlando, cercando di essere un buon punto di collegamento tra Nord e Sud, tra Alto Adige e Tirolo, tra Alto Adige e Trentino e via dicendo. Poi è arrivato l'Euregio, ma noi intanto avevamo già piantato occhi e piedi nelle tre terre e cercavamo il more than apples and cows ovunque si potesse trovare da Innsbruck a Rovereto e ritorno. 
Ma parliamo di franz in Trentino, cugino-fratello, tanto vicino tanto lontano. Noi qui ci siamo sempre trovati bene, abbiamo sempre trovato amici e ottimo collaboratori. Abbiamo fatto cose e visto gente. Ci siamo insomma sentiti a casa, perché in fondo, un po' casa lo è.
Centrale Fies e Drodesera, Il Trento Film Festival, il Mart e i Suoni delle Dolomiti, Futuro Presente e il Festival dell'Economia. E poi la Galleria Civica, la Galleria d'arte Boccanera, Crushsite, la Compagnia Abbondanza/Bertoni, il Mag e il Muse, il quartiere di San Martino e il Fiume che non c'è. Campomarzio, Wazars, The Hub Rovereto, Artesella. Felix Lalù e Johnny Mox. E poi negozi, persone, bar e ristoranti. Il nostro Trentino è vicinissimo, perché con tutti questi progetti belli abbiamo fatto delle cose, ci siamo scambiati pensieri, abbiamo collaborato attivamente. Questo è quel che ci piace fare, smettere di guardarci l'ombelico, smettere di sentirci ombelico e fare un bel salto al di là e al di qua!