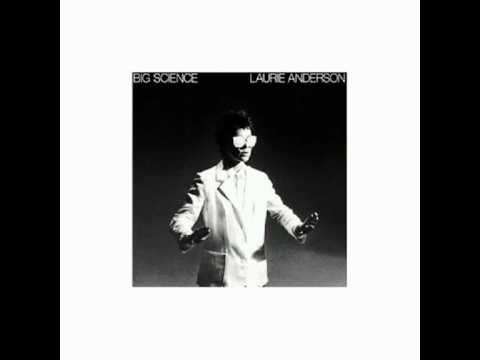 September 21, 2011
Transart: Laurie Anderson e una serata female power
E' un'artista a tutto tondo ma il suo strumento preferito resta la voce, mezzo per quel "virus che viene dallo spazio profondo" che è per lei il linguaggio: cantante, songwriter, performer, Laurie Anderson – ospite di Transart venerdì (Officine FS, ore 21)per l'unica data italiana della tournee di presentazione dell'ultimo album – è un'"artista multimediale", etichetta talvolta abusata che nel suo caso cela davvero un eclettismo che si nutre a piene mani della tecnologia, traendone linfa creativa inesauribile.
Una capacità unica di solcare confini e inventare oggetti sonori: come quel violino straordinario, il Tape-bow violin, che aveva un mastro magnetico inciso al posto dei crini dell'archetto, e una testina da registratore in luogo delle corde: lei il violino, quello classico, l'aveva studiato da ragazzina, a New York, e poi si era diplomata in scultura alla Columbia University. E alla fine degli studi, un'attività da performer, con nella testa modelli come John Cage e Fluxus per le performing arts e Edgar Varèse per l'elettronica: proprio nel combinare questi due mondi si eleva da subito la sua statura di artista sfaccettata, sfaccettatissima. Una vita ricca di incontri, che negli anni '80 la portano a confrontarsi con Brian Eno, Lou Reed, Philip Glass: rivisita il minimal, irrompe nel panorama rock, raggiunge la popolarità con "Oh Superman", che in Italia diventa famosa come colonna sonora di uno spot anti Aids. E poi i video, le poetry lectures, le performance le più disparate, fino a quella che l'ha vista commessa di un McDonald's "per osservare la vita da un altro punto di vista". Uno stile musicale personalissimo, non etichettabile sotto nessun genere, e una vita "in transizione" ovvero una "Transitory life", che è poi il titolo dell'ultimo album, sguardo retrospettivo sulla ricchissima carriera dell'artista: Bolzano ha dunque la fortuna unica di ospitare questo evento, un concerto-spettacolo che comprenderà brani da The Speed of Darkness, Happiness, The End of the Moon e Homeland. Una voglia di "raccontarsi" che non si concluderà con la performance alle Officine FS: la mattina di sabato (ore 11) infatti Laurie Anderson incontra il pubblico all'Hotel Laurin, in una "lecture-talk" occasione per conoscere l'artista sotto una veste diversa e ascoltare i suoi racconti sugli incontri con gli artisti newyorkesi minimalisti.
La serata di venerdì continuerà invece nel segno del "female power", perché l'esibizione di Laurie Anderson sarà seguita da una lounge sperimentale a cura di due interpreti della scena elettronica, quali JD Zazie e Electric Indigo.