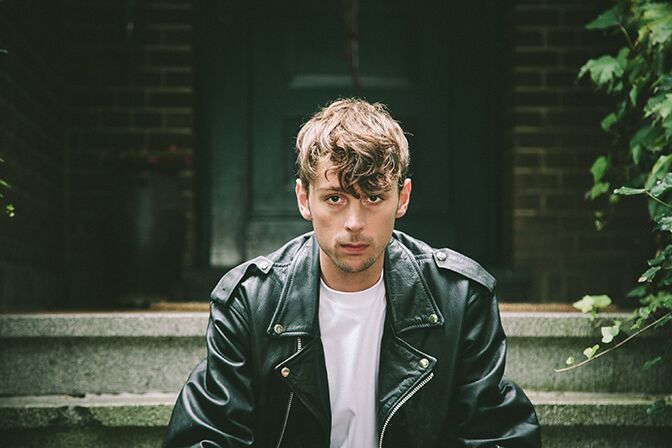 September 21, 2016
"The soundless motion of a snowflake, to the horrific sound of crushed steele"
Join into the music of Albin Lee Meldau
There are just a few weeks left to the second edition of the Kaltern Pop Festival. So we are going to present you some of the special acts which from the 13th until the 15th of October 2016, are (hopefully) going to blow our minds.
One of them is Albin Lee Meldau, a 28 year old Swedish singer–songwriter from Gothenburg and one of Scandinavia's fastest rising artists. 2015 he started his career as a solo act and released the EP "Lovers". Albin Lee Meldau's style is experimental with vocals exploring ranges that showcase soul, passion and folk – deep, clear, touching and dead sure: unique.
It's a fact that his music easily causes goose bumps and legs which turn to jelly.
In the interview below we talked with the self-proclaimed hopeless romantic about his experiences as a busker, the tiny nose and why relationships are like plastic bags.
Here you go…
Hey Albin, looking forward to play at the Kaltern Pop Festival?
Oh yes indeed, it looks fantastic and I love playing live.
Before playing on festivals like this and giving your own concerts as a professional musician, you did a lot of busking. What have you learned playing on the streets? And what is the best thing about it? 

I learned a lot. Sometimes it is ruff going on the street. You learn how to keep your wits about and how to attract an audience from nowhere. I only have two tips for a busker: "Stand by me" and electrification. You must be heard in order to prevail. If you can make it there, you will make it anywhere.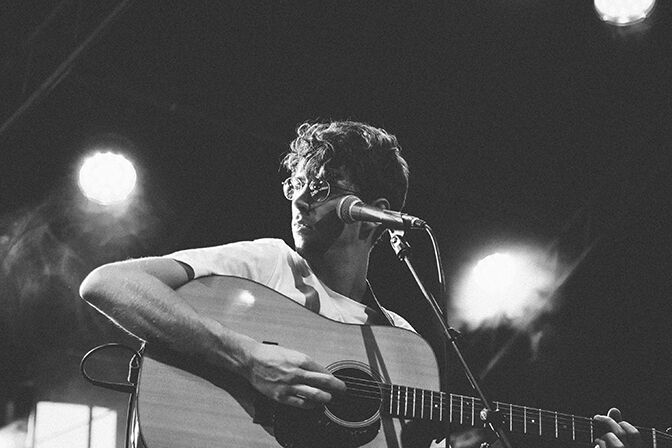 For six years you were the lead singer of the soul band The Magnolia. One year ago you started the solo project as a singer-songwriter and producer. What's nice about being your own boss? What do you miss though?
Everything has its time, I believe all relationships are like plastic bags that one day will breach. I want to fill mine with flowers which is a different strategy when you are in charge yourself. I loved my band, but as any other relationship the bubble bursts and something else emerges through the ashes. I miss them a lot and cherish the time we had. A fantastic band.
You describe your music as a kind of diary – a way to express your emotions. What is the emotion that drives you most?
It could be anything. All actions have a reaction: from the soundless motion of a snowflake, to the horrific sound of crushed steele and the destruction of a car crash. 
Most of the songs you wrote like "Lou Lou" or "Darling" are dealing with love. Would you say you are a romantic? 
A hopeless one. I love flowers and surprises, kisses and long walks hand in hand down the boardwalk in the sunset… and the other part of it – the heartbreak and the hurt, does anyone like it?
But do I believe in love? Absolutely.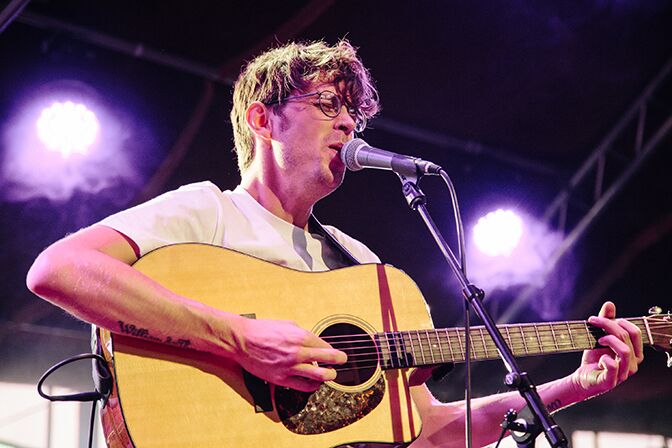 In another interview you said "Perfection is not attractive at all. You need to find some kind of scar, there needs to be some weird little thing that makes it interesting". – What's your "weird little thing"?
And are we gonna notice it during your performance at the Kaltern Pop Festival?
My mum says it i's my non existing little nose, but my Mrs. says the floppy hands and the slouching puppy – look. And not intentional, I have a bad back. At the Festival I won't having a "no nose job". Also the hands I need most definitely. The posture is something I work on constantly but without any success. 
…And to all you wonderful people that listen to my music: I love you all.
Photo credits: Mirja Kofler