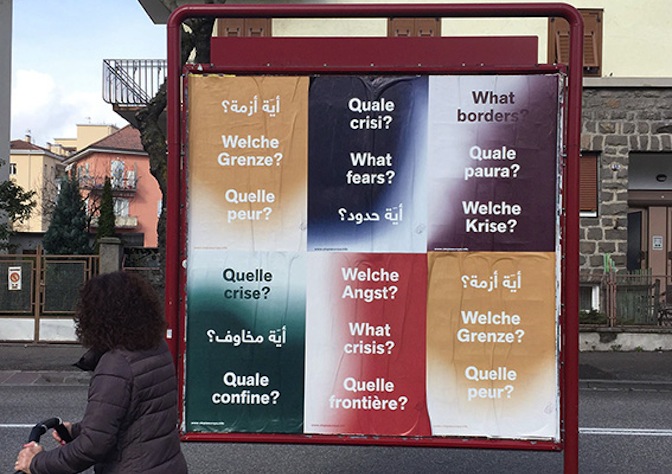 June 13, 2016
La Banda dei Bandi: "What Crisis?" Call for texts, essays etc.
To what extent do the words we use regulate the way we see our environment? How much do they regulate us? What Crisis? What Angst? What Border?
is our invitation to take a fresh look at words that are currently omnipresent and shape our view of the present almost as if they were a force of nature. 
WHAT CRISIS? WHAT ANGST? WHAT BORDER?
is an attempt to find new and better ideas. We want to envision a future not only for a Europe in crisis, but also for a Europe that we can form. We are calling for short texts, essays, and statements on one of the questions WHAT CRISIS? WHAT ANGST? WHAT BORDER?
Texts will be posted on www.utopiaeuropa.info 
and can be publicly presented at a read-a-thon in Bolzano near Lungomare at the final event of the Summer School Südtirol 2016. The event will be multi-lingual and is dedicated to diversity.
Please send your texts to: kontakt@nids.eu
A joint event of the Summer School Südtirol, Literatur Lana, Lungomare Bozen, Neues Institut für Dramatisches Schreiben