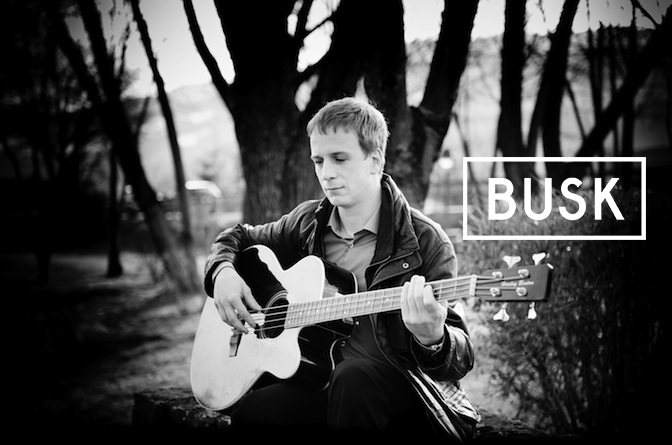 April 10, 2016
BUSK 2016: Silent Sides
BUSK Singer-Songwriter Festival is back in Bolzano Bozen: on May 20th and 21st 2016 once again we're bringing buskers and their music out to the streets of the city. VOTE this profile and YOUR FAVOURITE MUSICIANS by clicking the facebook like button at the end of the article (the result will be added to a selection made by an expert group). Spread music!
Name 
Silent Sides
Genre/Musikrichtung
Liedermacher, Dialekt, Blues-Wurzeln
Herkunftsort 
Innsbruck
Alter 
35
Dein erster Kontakt mit der Musik? 
Mit dieser Musik mit 13, als ich mit meinem Onkel in Chicago war. Er hat ein Blues Label und hatte viele amerikanische Blues-Musiker unter Vertrag (zum Beispiel Magic Slim).
Warum spielst du gerne auf der Straße? 
Das hat für mich einen besonderen Flair, Leute zu erreichen.
Welcher KünstlerIn oder welches Konzert hat dich besonders beeindruckt und warum? 
Meine Vorbilder sind viele, aber besonders fasziniert mich Georg Danzer und Willi Resetarits.
Der Soundtrack deines derzeitigen Lebens? 
Genau diese Musik, die ich mit Silent Sides mache.  Was bedeutet es MusikerIn zu sein? 
Ich bin nicht hauptberuflich Musiker, aber Musiker zu sein hat für mich einen ganz besonderen Stellenwert im Leben. Hier kann ich meine Kreativität am besten ausdrücken.
Was meint deine Familie zu deinem MusikerIn-Dasein? 
Positiv eingestellt.
Wunschkonzert – mögliches unmögliches Konzert: Wen würdest du gerne mal hören? 
Aktuell niemand, ich besuche verschiedene Konzerte, auch von Musikern, die ich nicht kenne.
Erzähl uns eine Anekdote aus deinem Musikerleben, was war die schönste oder schlimmste Erfahrung? 
Die schönste Erfahrung war eine mit meiner alten Band: ein Konzert in der Schweiz am Flüela Pass, Nähe Davos, wo wir spielten. Die schlimmste Erfahrung war ein Konzert in Wien bei einem Heurigen, wo wir uns auf eine Umsatzbeteiligung einließen und dort sehr viel draufzahlten, weil zu wenig Leute kamen.
Kontakt 
Alex Folterbauer, Innsbruck 
soundcloud.com/alex-folterbauer 
www.facebook.com/SilentSides 
www.youtube.com/user/4hsdhsd4 
www.SilentSides.at
For more information, the guidelines and the call click here.
Foto: Silent Sides