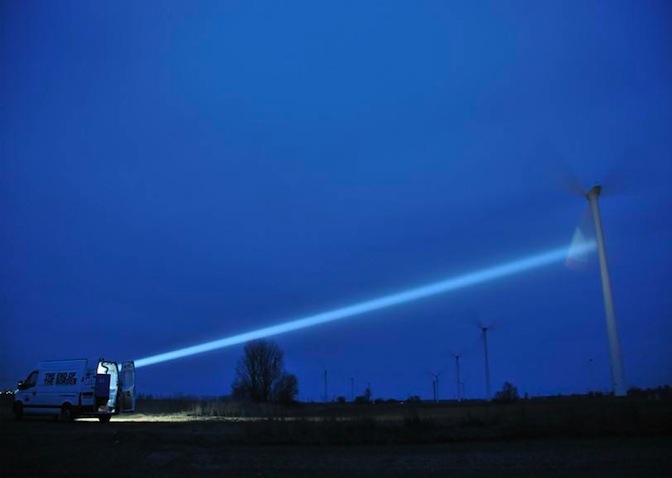 March 21, 2016
Stefano Cagol. Works 1995–2015
Dal 25 marzo al 12 giugno 2016 la Galleria Civica di Trento dedica a Stefano Cagol una retrospettiva che ripercorre l' ultimo ventennio della carriera dell'artista. Curata da Margherita de Pilati e Denis Isaia del Mart di Rovereto, la mostra includera' opere realizzate tra il 1995 e il 2015 e avverra' a distanza di sedici anni dalla prima personale di Cagol che il Mart ospito' nel 2000.
La mostra riunirà in un unico percorso espositivo gli innumerevoli progetti realizzati da Stefano Cagol nell'arco di un ventennio focalizzandosi sulle tematiche legate all'analisi dei fenomeni socio-culturali del contemporaneo. Le sperimentazioni tecnologiche e comunicative dell'artista, condotte attraverso l'ibridazione di mezzi, strumenti e messaggi condurranno alla delineazione di Cagol quale artista-progettista, volto all'indagine dell'immateriale natura del sapere e dei processi attraverso i quali l'opinione pubblica si sviluppa. 
La dimensione emotiva dell'immagine, legata all'ambivalente interesse dell'artista per la quotidianità e la globalità, intessute in una costante trama di intrecci storici e privati, verrà enfatizzata attraverso opere che ricalcano il linguaggio fluido della digitalizzazione e dei contenuti dell'informazione pubblica. Alla storia come "evento", Cagol oppone una risposta artistica che valica i confini materiali del mondo per accedere all'immaterialità delle limitazioni geografiche, sociali, politiche e mediatiche del presente. 
La personale ha come centro d'interesse principale la figura stessa dell'artista che protagonista assoluto delle sue opere, emerge come l'incarnazione vivente del proprio immaginario creativo. 
La lettura ironica, graffiante e talvolta controversa del presente che Cagol ha periodicamente proposto tramite le sue opere si inserisce nel folto programma espositivo del Mart ripartito nelle sedi museali di Rovereto, Trento e Londra dove The Experience of Colours, realizzata in collaborazione con l'Estorick Collection, propone una selezione di opere prodotte da Astrazione Collettiva, movimento artistico trentino attivo nella seconda meta' del secolo scorso.
 A completare il percorso espositivo distribuito in sei complementari mostre saranno La Coscienza del Vero: Capolavori dell'Ottocento da Courbet a Segantini, Dal Divisionismo al Futurismo, Boccioni 100, Mario Raciti e Mimmo Jodice, L'irruzione del Contemporaneo, Giuseppe Penone: Scultura, MaterialeImmateriale e Robert Morris: Films and Videos che avranno luogo nella sede di Rovereto. La Casa d'Arte Futurista Depero ospitera', inoltre, Manifesto 100: Ricostruzione futurista dell'universo e La citta' utopica: Dalla metropoli futurista all'EUR 42 (1911-1941), visitabili fino al 3 aprile e al 4 settembre rispettivamente. La Galleria Civica di Trento, infine, affiancherà alla personale di Stefano Cagol L'invenzione del Moderno, percorso incentrato sul dialogo tra la dimensione storica del Futurismo e quella trascendentale delle manifestazioni artistiche avulse da contingenze temporali specifiche.
Foto: Stefano Cagol, The End of the Border (of the mind), 2013