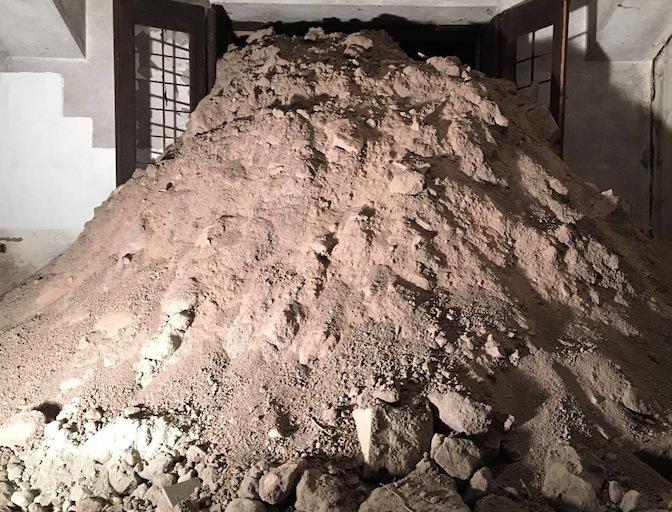 March 2, 2016
Butchennial for Atract: events and stimuli
Atract, associazione improntata allo sviluppo culturale e sociale attraverso l'arte contemporanea, in collaborazione con RDMW (Butchennial) presenterà sabato 5 marzo 2016, dalle 17h a Ora, Events and Stimuli.
Li avevamo lasciati lo scorso settembre dopo la loro incursione alla Rosengarten Merenda e li ritroveremo ad Ora presso I4FS ex Fedexport (Federazione Italiana Consorzi Agrari) con un nuovo evento d'arte contemporanea. Il luogo prescelto da Butchennial è come sempre di natura ibrida, non convenzionale e adatto ad ospitare esperimenti socio-culturali. Questa volta, infatti, il collettivo infonderà nuova vita ad un magazzino e centro logistico per l'esportazione di agrumi verso il Nord Europa, ormai in disuso dagli anni '70. Distribuito su tre livelli e dotato di un ampio giardino esterno, l'edificio, nonostante lo stato di abbandono, ha attratto l'interesse di artisti di strada e fotografi che si sono addentrati al suo interno lasciando tracce del loro passaggio creativo.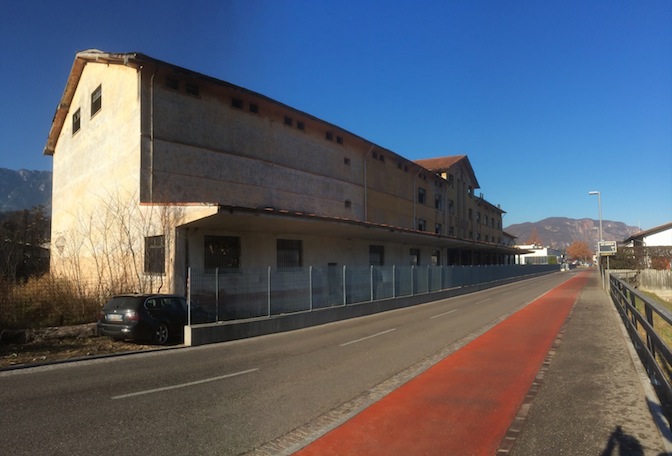 Come Butchennial, Atract ha tra i suoi obiettivi principali lo sviluppo culturale attraverso il libero utilizzo della creatività, al di là delle barriere linguistiche, anagrafiche o economiche. Philipp Kieser, curatore dell'aspetto musicale degli eventi, definisce Atract citando il suo collega Hannes Götsch: "Freiraum statt Rahmenbedingungen". La dimensione sociale che interessa entrambe Atract e Butchennial è particolarmente adatta alla storia pregressa dell'edificio di Ora. Trasformato circa venti anni fa in un centro di accoglienza per profughi nordafricani, l'ex Fedexport venne in seguito sgomberato definitivamente dalle forze dell'ordine per far fronte alle ormai continue ostilità tra i diversi gruppi di immigrati. Lo stabile è da allora disabitato, le sue finestre chiuse da cumuli di terra e le sue porte ostruite. Per opera del collettivo Atract e la creatività di Butchennial, l'edificio tornerà finalmente a riaprire le sue porte. 
Grazie alla concessione di Daniel Pinter e del costruttore e proprietario Frasnelli, l'ex Fedexport verrà finalmente riqualificato: sabato 5 Marzo 2016 Butchennial trasformerà l'intera superficie di 700 m2 in un palcoscenico artistico multidisciplinare, svelandone così le potenzialità.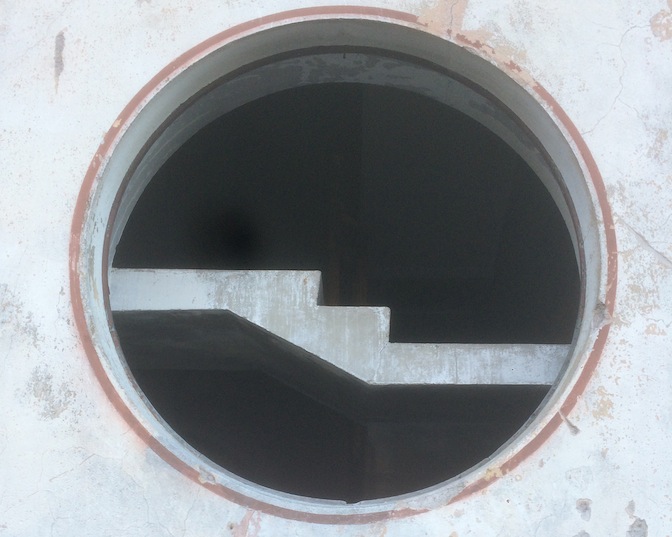 Events and Stimuli presenterà opere di artisti provenienti sia dal territorio altoatesino che da un contesto internazionale tra cui: Julia Biasi, Johannes Bosisio, Robert Bosisio, Stefano Cagol, Jasmine Deporta, Alessandro Del Pero, David Duzzi, Johannes Kofler, Hubert Kostner, Federico Lanaro, Fabiano Martin Topranin, Laurina Paperina, Marco Pietracupa, Christiane Raich, Hannes Vonmetz Schiano, Ruediger D. M. Witcher. Introduction di Stefano Peluso. 
Come autentici fuochi d'artificio, i diversi pensieri creativi degli artisti metteranno in luce i principi di libertà e anti-convenzionalità caratteristici degli interventi del collettivo Butchennial. Una sinergia di linguaggi e forme d'arte eterogenee tra cui fotografia, pittura, installazione e arte multimediale, si fonderanno nello spazio fisico e mentale di un edificio dimenticato, al fine di innovare il linguaggio artistico del contemporaneo. Le opere in mostra apparterranno al luogo dell'esposizione durante il corso dell'evento per poi riappropriarsi della loro individualità originaria al suo termine.
Animeranno la serata Lois Lane, Bossi Funk, Dj Veloziped, Indian Sperimental Sound, Oslo Connection & Ezio Groove e Welcome to Paradise.
Foto: Butchennial for Atract