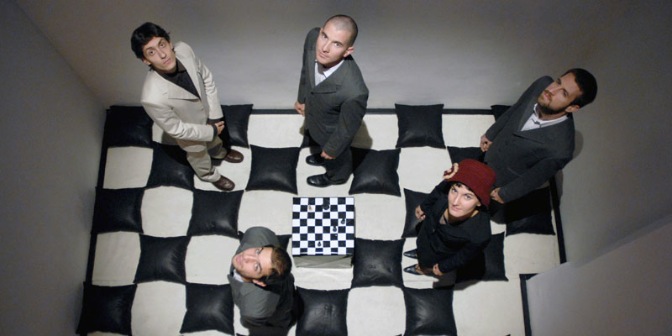 July 17, 2013
Mein Herz beats at Drodesera: Teatro Sotterraneo
Dal 26 luglio al 3 agosto, Drodesera, edizione 33. Già emozionati, già con il cuore che batte, all'unisono con quello delle appassionate anime che riempiono Centrale Fies, già pronti ancora una volta a farci rapire, stupire, turbare, stravolgere mente membra meningi. E allora, eccoli, i protagonisti di Mein Herz, eccoli a raccontarci il loro cuore, le loro immagini, i loro ritmi. E a regalarci un pezzo di sé.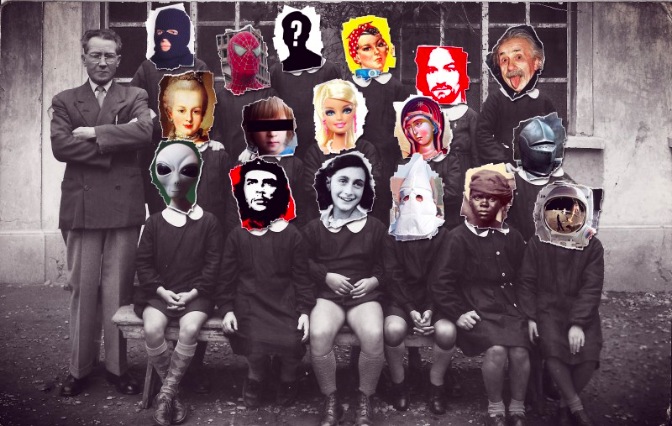 Cosa farai a Drodesera? // What are you going to do in Drodesera?
BE LEGEND! Personaggi leggendari quando erano bambini.
BE NORMAL! Persone adulte che rimarranno anonime.
Mein herz. Cosa ti fa battere il cuore ogni giorno? // Mein herz. What does it make your heart pound every day?
La struttura biologica della nostra specie. Se invece pensiamo al battito in senso metaforico diremmo la ricerca, intesa come studio, pensiero, tentativo,  insoddisfazione, lotta.
Cosa, se accadesse, lo farebbe smettere di battere? // What could make it stop beating?
Solo l'esaurimento, in noi, della struttura biologica della nostra specie. Nient'altro.  
Il cuore non è solo un organo anatomico. Dov'è e cos'è il cuore per te? // Heart is not only an anatomical organ. Where and what is the heart for you?
Si trova là fuori, nella materia, ci siamo immersi anche se è nostro. Ed è il cervello quando non ci pensi su e una cosa la fai e basta – tracce di un istinto ancestrale che poeticamente chiamiamo sesto senso.
Il cuore accomuna uomini e animali. Se il tuo cuore battesse nel corpo di un animale, che animale sarebbe? //  Heart equates humans and animals. If your heart could beat in an animal's body, which animal would it be?
Sara: un gatto selvatico davanti a un caminetto. Claudio: uno stambecco. Daniele: un lupo che simpatizza per i pinguini.  
Drodesera e Fies incrociano i linguaggi. Se tu fossi un film/video/storia che film/video/storia saresti? // Drodesera and Fies use to intersect different languages​​. If you were a movie / video / story, which movie/ video / story would you be?
S'i fossi un film/video/storia sarei (mi piacerebbe essere) un documentario sulla solitudine negli alberghi girato da Quentin Tarantino.  
Se tu fossi invece una canzone/musica/ritmo che canzone/musica/ritmo saresti? // If you were a song / music / rhythm, which song / music / rhythm would you be?
S'i fossi ritmo sarei dei passi nella neve, rapidi e costanti, per molti chilometri.
Ci regali un'immagine che ti racconta più di mille parole? // Could you choose an image that tells something about you more than thousands of words?
Un'eclissi solare.
Dai una forma al tuo cuore e regalalo a qualcuno. Che forma? A chi o cosa? // Give a form to your heart and give it to someone. Which form? Who? What?
Ha la forma della Stele di Rosetta, una tavoletta incisa. Lo invio nello spazio, fra le informazioni descrittive della specie terrestre. Ma se muoio prima, ad esempio in un incidente, nel portafogli ho un documento per la donazione di organi, e il mio cuore finisce in un freezer portatile e poi nel torace di qualcuno a cui serve un trapianto, qualcuno che sia compatibile con un cuore-stele-di-rosetta.
* La performance Be Legend! di Teatro Sotterraneo andrà in scena venerdì 26 luglio alle 21. Mentre  Be Normal! andrà in scena sabato 28 luglio alle ore 24.
Per il programma completo del festival vai qui