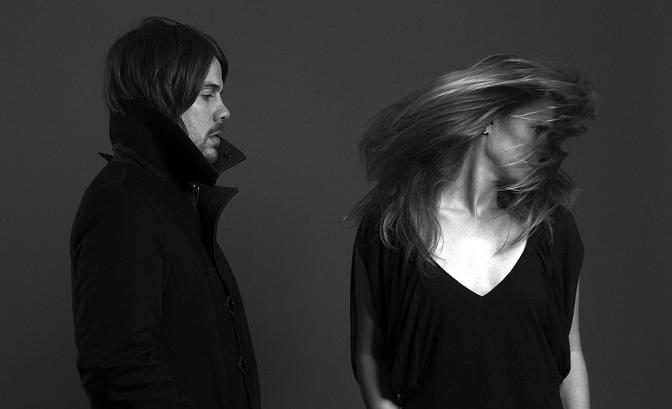 April 24, 2013
L'Altra arriva a Bolzano, post-indie-pop da Chicago: "Siamo fuori, siamo L'Altra"
Se dici L'Altra, dici musica alta e altra. Che muovendosi con intelligenza tra le pieghe imprevedibili della sperimentazione post-rock ha raggiunto risultati di semplicità e piacevolezza squisitamente pop. L'esito di un'evoluzione naturale, come ci racconta Joseph Costa nell'intervista, che si può apprezzare nel loro ultimo lavoro Telepathic del 2011: delicato post-dream-electro-pop incastonato tra echi del passato ed esigenze di futuro, sospeso in un mondo a parte, sognante, etereo, tra i primi Everything But The Girl e i Laika. O, come suggeriscono Lindsay Anderson (singer-keyboardist) e di Joseph Costa (singer-guitarist) parlando delle proprie influenze, tra i Fleetwood Mac e i Beach House. Da Chicago, per la prima volta a Merano (26 aprile, Sketch) e Bolzano (27 aprile, Pippo.stage), una band di grande spessore internazionale.
Joe parli fluentemente italiano, che rapporto ti lega all'Italia?
Ho imparato l'italiano per amore.  Sono sposato con una ragazza di Pisa e dal 2011 vivo in Toscana. Comunque, come vedrai dopo questa intervista, non scrivo molto bene in italiano…
Apprezzi la musica italiana?
Sì, ascolto volentieri Lucio Battisti e Mina. La musica italiana dei anni '60 è molta bella. Anche gli Afterhours sono bravi.  Poi c'è His Clancyness che è bravissimo!
Anche il nome della band è in italiano, cosa vuole comunicare?
La parola è graficamente bella, ma anche l'idea di essere "fuori" o "a parte," come un'altra amante, era in linea con la musica che facciamo.
http://www.youtube.com/watch?v=tdofqt89I2M
La vostra musica: stratificata, complessa, barocca, e al tempo stesso sempre più "pop". La semplicità non è prodotto dell'istinto, ma risultato di un lungo esercizio e di un lavoro creativo complesso?
Sicuramente, se ascolti i primi dischi che abbiamo fatto e gli ultimi dischi si sente un'evoluzione, i brani sono diventati più semplici.  Questa per noi è stata un'evoluzione naturale.  I dischi più semplici comunicano più facilmente idee ed emozioni che sono dentro la musica.  Anche secondo me è molto più difficile scrivere un song semplice che una con una struttura complicata.
Citate Cocteau Twins e Fleetwood Mac come vostri ispiratori. Tre aggettivi per i Cocteau Twins?
Beautiful, spinning, blue.
Tre aggettivi per i Fleetwood Mac?
Americana, subtle, warm.
La vostra base comune è Chicago e la vostra musica viene spesso etichettata come "post rock". Vi sentite parte di quella scena musicale?
Siamo sempre rimasti fuori delle scene… Ma non per scelta, solo perché la nostra musica non è mai una solo cosa alla volta.  Prendiamo un po' spunto da tanti tipi di musica e così siamo fuori, siamo L'Altra.
Il tuoi dischi preferiti del 2012?
Beach House's Bloom, Beach Fossils' Clash The Truth, Frank Ocean's Channel Orange.