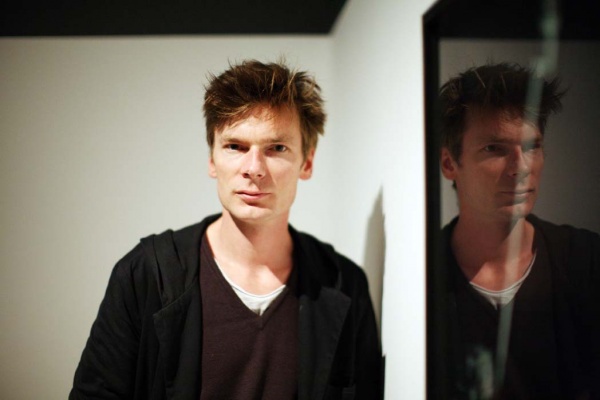 June 10, 2011
Esplode il cinema alla Galleria Civica di Trento
Silver Summer Program e' un articolato programma estivo che si sviluppa fino al 28 agosto 2011 e che trasforma la Fondazione Galleria Civica di Trento in una serie di sale cinematografiche e in un centro di riflessione sullo spazio proiettivo e immaginifico del cinema. Inserite in questo programma estivo, la Fondazione Galleria Civica – Centro di Ricerca sulla Contemporaneità di Trento in collaborazione con il Mart, Museo di Arte Moderna e Contemporanea di Trento e Rovereto presenta Stage Archive, la prima mostra personale in istituzioni pubbliche italiane dell'artista italo-tedesca Rosa Barba, mentre in collaborazione con Projects Arts Centre di Dublino e Kunsthaus Charlottenburg di Copenhagen presenta The Repetition Festival Show, la prima mostra personale in un'istituzione pubblica italiana dell'artista tedesco Clemens von Wedemeyer.
Rosa Barba (Agrigento, 1972) e Clemens von Wedemeyer (Göttingen, Germania, 1974) sono due tra gli artisti più rappresentativi e affermati della loro generazione. La doppia mostra si sviluppa all'interno della Fondazione Galleria Civica di Trento abbracciando ed intrecciando i lavori di entrambi gli artisti tra cinema, suoni, testi e arte visiva.
Stage Archive, "Palcoscenico-Archivio" di Rosa Barba si sviluppa intorno ad  un lavoro di approfondimento e di studio presso gli Archivi Storici del Mart di Rovereto su documenti del periodo futurista e consiste nella presentazione della re-interpretazione dell'artista di varie opere futuriste che si confondono fra passato, presente e futuro, come motore attivo dell'immaginario, come fonte di nuove narrazioni, come palcoscenico. Stage Archive si sviluppa in entrambe le sedi delle due istituzioni: il Mart di Rovereto e la Fondazione Galleria Civica di Trento che sembrano dialogare tra loro tra percorsi filmici di natura futurista e interventi inediti legati al concetto museale di archivio con diversi lavori di proiezione.
A sua volta, The Repetition Festival Show di Clemens von Wedemeyer assume la forma di un vero e proprio festival cinematografico allestito negli spazi della Fondazione in cui sono proiettati i quattro principali film-installazioni dell'artista: Against Death, Interview, Found Footage, 2009 appartenenti al grande progetto The Fourth Wall; Otjesd & The Making of Otjesd, 2005; Occupation & The Making of Occupation, 2002 e Von Gegenüber (From the Opposite Side), 2007.
Le singole proiezioni si svolgono secondo un calendario prestabilito da maggio ad agosto e cambiando periodicamente rendendo la mostra una grande video-installazione in continuo mutamento, in progress, che potrà essere visitata più volte dal pubblico sempre in maniera inedita.