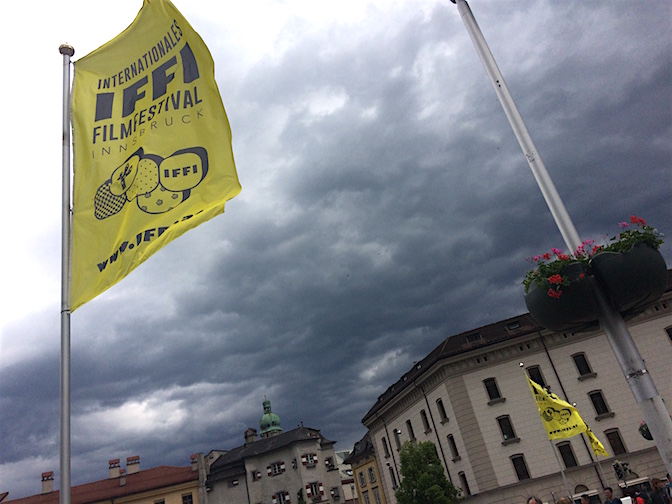 May 26, 2017
IFFI 2017: "weil's ein Unterschied ist …"
"Wir werden viele Filme sehen, das ist schön; und Neues erfahren und Fremdes, und das ist schön. Incontreremo nuovi mondi, avventura, distruzione, bellezza. Und das ist schön. Wir werden von Olivenhain und fünf Millionen Fersen, von Bergwerk und Kautschukplantage, von Schulgeld und Pizza träumen. Wir werden von Musikern, RapperInnen, Lok-Führern und Taxifahrerinnen, wir werden von Diktatur und Exil, einem gefährlichen Paket und den Umtrieben des Kaschmirwolfs erfahren und und und. Und wir lernen, "to make a comedy is no fun". Grandios. Und wir ahnen, das wird ein launischer Sommer. […] Denn wir sind alle, hoffentlich, Seiltänzer. […]" So eröffnete Kurt Lanthaler das 26. Internationale Film Festival Innsbruck 2017.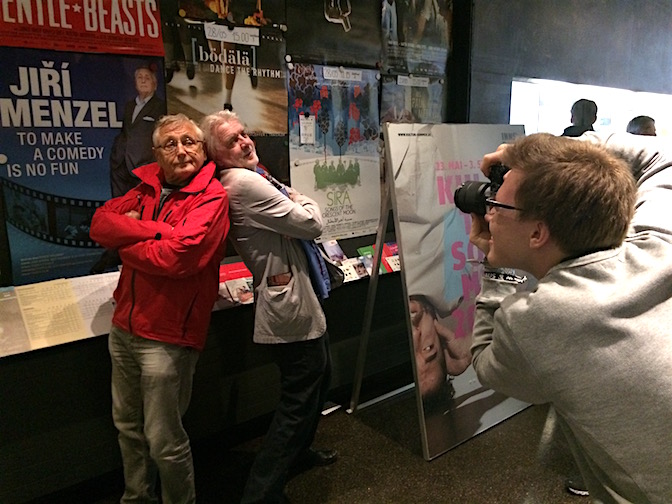 Los ging der Trip also am Dienstag, 23.5. nach der Rede von Autor Kurt Lanthaler sowie der offiziellen Eröffnung von Festivaldirektor Helmut Groschup – "weil's ein Unterschied ist, ob man Filme gemeinsam sieht – oder alleine" und IFFI-PR-Frau Sara Oberthaler mit dem filmischen Portrait "Jiři Menzel – To make a comedy is no fun" von Robert Kolinsky. Erstes Ziel, Tschechien also: Mit 28 Jahren hatte der Meister des feinen Humors für "Ostře sledované vlaky – Scharf beobachtete Züge" den Oscar für den besten ausländischen Film 1968 gewonnen: "I am very happy that Americans like Czech films. Thank you." Am Tag darauf erschien der Regisseur und Schauspieler dann selbst auf dem Festival. Vom Ehrengast sind während des Festivals vier Filme geplant: Neben dem Oscar-Film am Mittwoch liefen am Donnerstag von Jiři Menzel "Ich habe den englischen König bedient" und "Ein launischer Sommer", und laufen am Freitag Abend um 21.30 H "Lerchen am Faden". 
Gestrichen, geschlagen, verzerrt. Später erwartete uns dann noch ein kurioser und bewegender Klangtrip: Lukas Lauermann hat das klassische Cellospiel abgeschafft. Doch nicht traurig sein, der Cellist und Komponist malte mit seiner Musik wilde Bilder in unsere Köpfe, die Leinwand hinter ihm blieb alles andere als weiß. In Kürze, Ende August 2017, bringt er übrigens sein erstes Soloalbum raus (ansonsten arbeitet er unter anderem mit Soap&Skin, Donauwellenreiter, A Life A Song A Cigarette, Der Nino aus Wien, Mimu Merz …), startet im Herbst eine Konzerttour und kommt am 7. September in die PMK in Innsbruck. Juhu! 
"Stop staring, stalking, touching, watching, whistling", steht auf einem Banner. Wir sind in Delhi, auf der Straße. Devki Verma ist eine junge Inderin und wünscht sich unabhängig zu leben und Taxifahrerin zu werden. Obwohl der Dokumentarfilm von Manuela Bastian die schwierige und gefährliche Situation von Frauen in Delhi dokumentiert, zaubert er trotzdem manchmal – selten – ein ganz leichtes Schmunzeln auf unsere Lippen. Drei Jahre hat die Regisseurin eine mutige Frau begleitet, die das Leben der Frauen in Indien ändern und sicherer machen will. "Being scared doesn't bring you anywhere", meint auch Chandni, Davkis Vorbild und eine der ersten Taxifahrerinnen in Delhi. Vater, Ehemann, Sohn – immer ist da irgendein Mann, der ihre Pläne stört. Devki will einfach Devki sein und nicht bloß jemandes Tochter, Ehefrau oder Mutter. Bemerkenswert auch die Musik (von Milky Chance), welche die Bilder so schön unindisch untermalt. "Where to, Miss?" ist eine starke Doku mit gutem Rhythmus. Ansehen und Azad Foundation googeln. You find your way, Devki!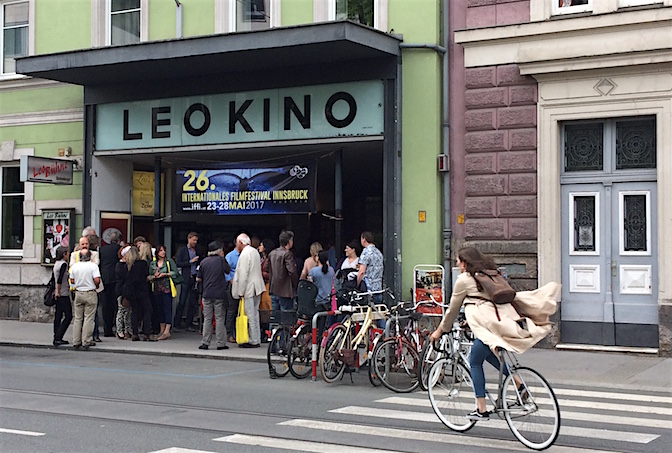 Next Stop: Autonome Uigurische Region in China mit "Qetiq – Rock in Ürümchi" von IFFI-Jury-Mitglied, Musikethnologin, Filmemacherin, Tänzerin und Musikmanagerin Mukaddas Mijit, geboren in Ürümchi, der Hauptstadt der autonomen Uigurischen Region im Nordwesten Chinas. Ihr Film ist ein Portrait über den Musiker und Komponisten Pherat Khaliq, den sie und seine Rock Band Qetiq seit 2010 begleitet. Das Material für den No-Budget-Film ist mit kleiner und großer Kamera sowie Smartphone gefilmt und sollte zur bloßen Dokumentation dienen. Letztendlich entstand ein 55-minütiger Dokumentarfilm über die beeindruckende Musikalität von MusikerInnen, die Uigurische und Kasachische World Rock Music, Oberton-Gesänge, Country Music, alte Wüstenlieder, Rock und Folk miteinander verweben. Zur Zeit arbeitet Mukaddas Mijit an zwei neuen Projekten zum Thema der Rolle der Frauen in Zentralasien sowie der Unterwerfung.  
Weiterhin guten Trip!
Fotos: franzmagazine