Südtirol Jazzfestival Alto Adige 2013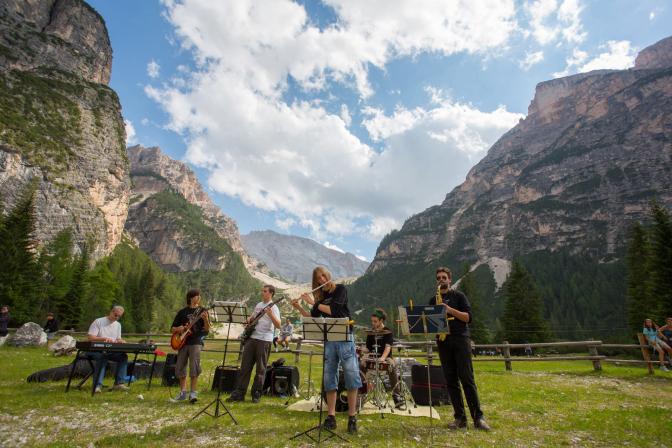 Agli appuntamenti del Südtirol Jazzfestival Alto Adige saremo presenti con la nostra franzPlatz, piattaforma mobile di live reporting. Come? Tutti i "live contents" prodotti da noi e da voi (bloggando, twittando, instagramando, intervistando…) vengono raccolti in tempo reale in questa pagina grazie alla creazione di un apposito hashtag, messo a disposizione anche di tutti coloro che vogliono partecipare al racconto da noi creato e ospitato. Quindi non vi resta che segnarvelo, l'hashtag di questa rassegna sarà #jazzfestivalbz. Come sempre franz c'è, so follow us on tweet and instagram!
Für das Südtirol Jazzfestival Alto Adige (28.6.-7.7.2013) haben wir diese franzPlatz-Seite eingerichtet. Hier könnt ihr zusammengefasst verfolgen, was während des gesamten Festivals vor sich geht. Wir werden euch mit Twitter und Instagram auf dem Laufenden halten und auch allerhand interessante Menschen live interviewen – die Videos dazu werdet ihr dann auch hier unten sehen. Ausserdem sind darunter in Related Articels alle Jazzfestival relevanten Artikel aufgelistet. Und ganz wichtig: Notiert euch den Hashtag #jazzfestivalbz und twittert bzw. instagramt mit – im Zeitraum des Festivals landet alles hier auf dieser Seite. Follow us on tweet and instagram!