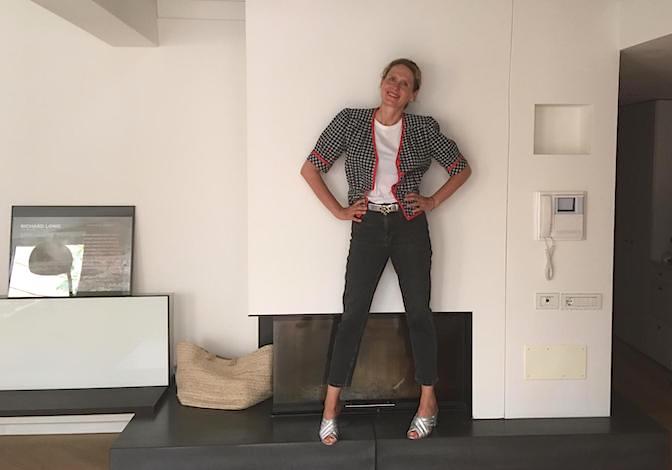 August 1, 2019
Ist Eco das neue Cool?
Zugegeben, nachhaltige Mode klingt nicht wirklich spannend. Euer erster Gedanke geht vermutlich in Richtung Müsli-Mode und Kleider wie Jutesäcke. Zumindest gingen meine Gedanken in diese Richtung. Aber nicht erst seit Stella McCartney schaut nachhaltig und fair produzierte Mode immer öfter auch richtig gut aus. Ja, wirklich.
Ich mag Mode sehr. Und Nachhaltigkeit, so inflationär und unklar der Begriff auch sein mag, ist mir ein großes Anliegen. Nachhaltigkeit ist ein komplexes Konzept, eine allgemeingültige Definition gibt es nicht. Gut gefällt mir die von Fashion Revolution: "To us, sustainability is fundamentally about maintaining life on earth and the ecosystems required to support it. In simplest terms, sustainability is about our children and our grandchildren, and the world we will leave them". Es geht also um die Welt, die wir hinterlassen. Dass die Textilindustrie eine der schmutzigsten Industrien weltweit ist, ist nicht neu. Wie schmutzig, hat mich dann aber doch überrascht. Wer mehr dazu erfahren möchte, kann sich zum Beispiel den Film The true cost anschauen, gibt's auch auf Netflix. Aber bleiben wir noch beim Begriff "nachhaltige Mode": Eco-Mode, grüne Mode, Bio-Mode, slow fashion, sustainable fashion, fair fashion, green fashion … unzählige Begriffe schwirren durch das Netz. Noch einmal Fashion Revolution: "We understand sustainable fashion as a holistic approach to the design, production, sale, consumption and use of clothing, accessories and footwear that conserves and restores ecosystems whilst respecting and protecting the human rights of people and enabling equitable development of communities".
Mode und Nachhaltigkeit zusammenzubringen ist für mich zu einem richtig spannenden Thema geworden. Ist Eco das neue Cool? Für mich ja. Mehr dazu nächste Woche. Und bitte gebt Bescheid, wenn in Zukunft englische Passagen übersetzt werden sollen oder das eingeben in deepl.com/translator zu aufwendig ist.
Foto: Jeans > Everlane; T-Shirt > Gap for good; Jacke > second hand, Kleopatra, Bozen; Gürtel > Chanel; Schuhe > second hand, Kleopatra, Bozen