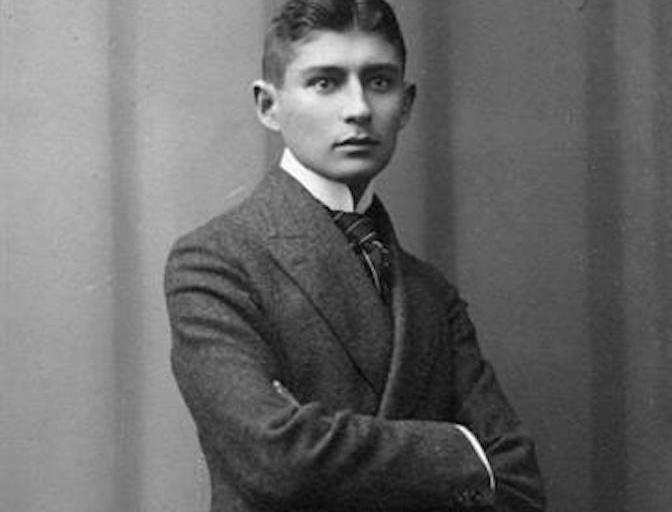 March 20, 2019
La Banda dei Bandi: Franz Kafka – Wettbewerb für Kunst im öffentlichen Raum
Die Kulturabteilung der Gemeinde Meran hat den Verein Kunst Meran Merano Arte mit einem Künstlerwettbewerb im öffentlichen Raum beauftragt, der dem Schriftsteller Franz Kafka gewidmet ist.
Das Jahr 2020 ist in Meran der Erinnerung an Franz Kafka gewidmet, der vor 100 Jahren als Kurgast in der Stadt weilte. Dieses Gedenkjahr ist Anlass für verschiedene Veranstaltungen mit Einbeziehung mehrerer Kulturvereine der Stadt.
Das Siegerprojekt des Kunstwettbewerbes soll sich auf die Stadt Meran beziehen, womit die Stadt nicht nur als räumlicher Kontext gemeint ist, sondern als Ort von Geschichte und Geschichten und als Begegnungsort unterschiedlicher Kulturen. Literaten und Musiker, Architekten und Stadtplaner, Künstler und Theatermacher sind Zeugen dieser Geschichte. In diversen Briefen vermittelt der lungenkranke Franz Kafka, an seine Familie und an Milena Jesenská, Übersetzerin seiner Werke, ein Stimmungsbild vom Leben in der Stadt. 
Zur Teilnahme am Wettbewerb eingeladen sind alle KünstlerInnen, die in der Europaregion Tirol, Südtirol und Trentino geboren sind, oder dort leben. Zusätzlich werden fünf Künstler aus Tschechien eingeladen am Wettbewerb teilzunehmen, die von Adam Budak, Direktor des Kinský Palace department of the National Gallery in Prague, ausgewählt wurden.
Das Projekt wird von der Stadtgemeinde Meran und der Volkshochschule Urania getragen. Alle Informationen zum Kunstwettbewerb Franz Kafka findet ihr unter: kunstmeranoarte.org/de/wettbewerb/kafka.html
Organisation und Infos: Herta Wolf Torggler, Kunst Meran Merano Arte, Tel. 0473 212643, kafka@kunstmeranoarte.org
Foto: Kafka 1906 (c) Gemeinde Meran