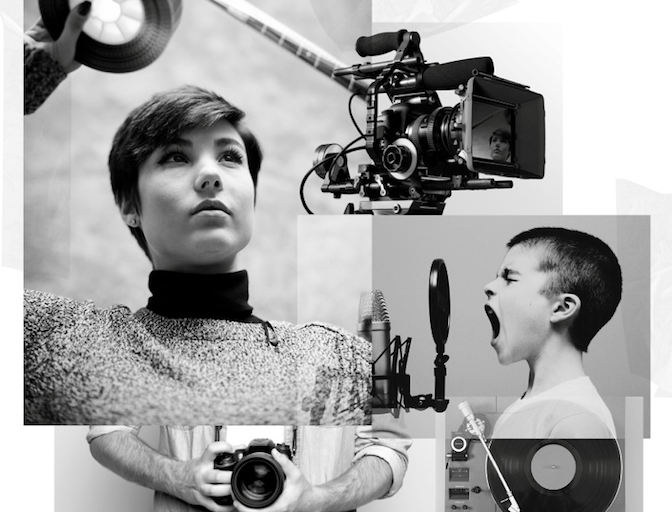 May 15, 2018
La Banda dei Bandi: Innsbruck Film Campus Call
A Talent Campus for Young Filmmakers
The Innsbruck Film Campus is Austria's first talent campus and takes place for the sixth time in 2018. It is a well-established platform for young filmmakers, offering several masterclasses with international film professionals. The participants receive the opportunity to learn, discuss new ideas and develop common projects. The Campus is both a film school and a networking platform. Set in the city of Innsbruck, it is a meeting point for today's talents and tomorrow's cinema. Join Innsbruck film Campus #6!
Experts of previous editions
2015: Christian Berger, Hubert Sauper, Teboho Edkins, Hans-Christian Mahnke, Maren Niemeyer, Goran Paskaljevic, Eduardo del Llano.
2016: Nino Leitner, Álvaro Ogalla, Eduardo del Llano, Mohammed Soudani, Eva Testor, Karl Saurer, Francesco Clerici, Nino Jacusso
2017: Nino Leitner, Leena Koppe, Jakob Ballinger, Piotr Jaxa, Heidrun Holzfeind, Reinhold Vorschneider
Who can participate?
We are looking for aspiring young talents from Austria, Italy, Slovenia, Switzerland, Southern Germany (Bavaria and Baden-Württemberg) and the Czech Republic, aged between 20 and 35, who already have some experience in the field of film. A cinematic degree is not obligatory, but may be an advantage in the application process.
The Campus is open to filmmakers from all sectors. The focus of Innsbruck Film Campus 2018 is on cinematography, photography, lighting and sound. Fluent English is required.
A jury consisting of the project team and an advisory board selects 20 participants from all entries. The candidates will be invited to Innsbruck from 10 September 2018 (arrival) until 16 September 2018 (departure). Participation at Innsbruck Film Campus is free of charge. Accommodation will also be covered by the Campus.
Application procedure
The deadline for applications is 15 June 2018.
The jury meeting takes place in the week to follow. Applications are handed in via Email to application@film-campus.at
The selected participants will be notified via Email.
The application documents MUST contain (Please note: We will only consider applications that include ALL required documents!):
- filled out application form (download here)
-letter of motivation why you want to participate in the Innsbruck Film Campus (1 page maximum)
- CV
- portrait photograph (jpg, 300 dpi)
- filmography, projects or online links to your works or show reel
Photo: Innsbruck Film Campus