April 5, 2018
La differenza come potenziale: Lungomare incontra designer e progettisti
Con la prima conferenza dal titolo La differenza come potenziale prende via il 5 Aprile il ciclo di tre incontri dedicati alla riflessione e al dialogo con esperti e creativi nel settore dell'architettura e del design: ambiti analizzati come agenti di trasformazione non soltanto dal punto di vista delle modificazioni del paesaggio urbano ma anche e soprattutto quali agenti di cambiamento delle dinamiche sociali e culturali. La differenza non è quindi intesa quale caratteristica negativa, elemento pericoloso o di inquietante alterità in quanto portatrice di esclusione e quindi dell'essere "fuori luogo," ma piuttosto quale ricchissimo potenziale per le nostre città. La differenza quindi come bene inclusivo da tutelare: occasione di incontro tra persone, fenomeno di trasformazione sociale all'interno di luoghi di condivisione e motivo di riflessione e confronto propositivo. 
In questo come nei prossimi incontri, progettisti e designer metteranno al centro della discussione le loro esperienze professionali e le loro riflessioni sulle trasformazioni degli spazi urbani contemporanei, soffermandosi su concetti come "altro", "identità", "appartenenza", "ospitalità" e sulle loro nuove declinazioni, alla luce delle modificazioni in atto oggi nella società e nella cultura del progetto.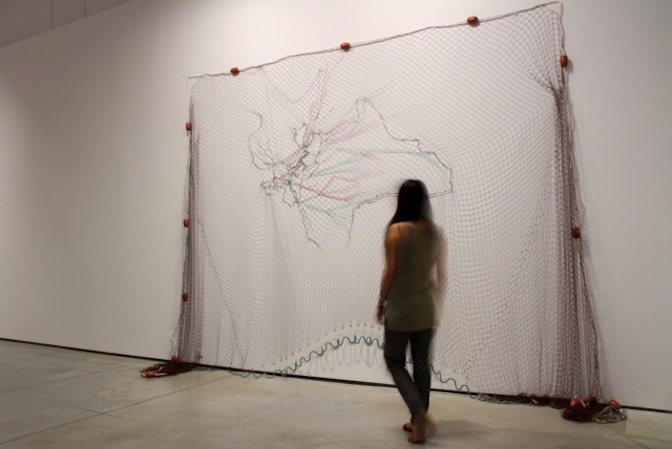 Questi gli appuntamenti del ciclo di conferenze (via Rafenstein 12, 39100 Bolzano):
5 aprile 2018: Studio Marginal da Palermo
19 aprile 2018: Pablo Calderón Salazar & Michael Kaethler da Brussel
17 maggio 2018: Spector Books da Lipsia: Lampedusa. Picture Stories from the Edge of Europe 
Il 5 aprile, al suo primo appuntamento, Lungomare incontra Studio Marginal, costituito dai due designer siciliani, Zeno Franchini e Francesca Gattello, entrambi con alle spalle studi in Social Design alla Design Academy di Eindhoven. Al centro del loro lavoro, improntato sulla ricerca in ambito urbano e sociale, ai margini delle discipline progettuali, si collocano le trasformazioni della società, raccontate anche con l'ausilio di commistioni con pratiche professionali, culturali e abilità proprie di ambiti differenti.
Sarà possibile dialogare con loro a proposito di casi e fenomeni oggetto dei loro progetti di ricerca, che hanno come fulcro la riflessione "sull'interazione" come strumento di sperimentazione, crescita costruttiva, esperienza sociale e consapevolezza politica.
Foto: (1) Marginal Studio, 2017, Counter Colonial Aesthetics, Collage; (2) Marginal Studio, 2015, Migropoli Sud-Nord-Sud