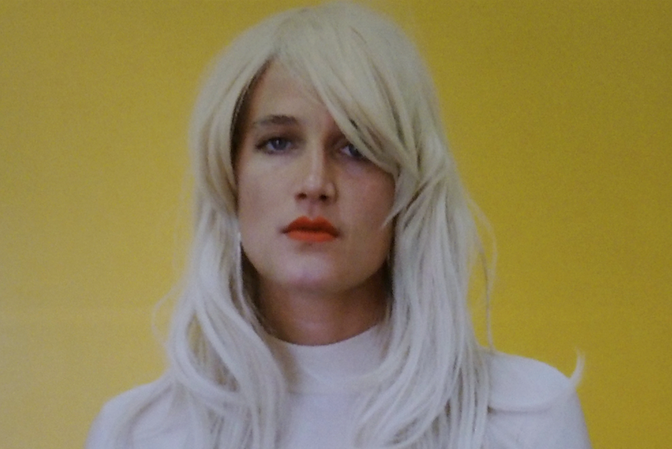 February 19, 2018
La Banda dei Bandi: torna LIVE WORKS, il bando internazionale per la performing art promosso da Centrale Fies
È uscita la sesta edizione del bando internazionale interamente dedicato alla performance art, indetto, promosso e sostenuto da Centrale Fies a cura di Barbara Boninsegna, Simone Frangi, Daniel Blanga Gubbay. 
Il premio si struttura grazie a un periodo di residenza creativa, offerto a nove progetti selezionati e consiste in un'attenzione particolare alla ricerca ibrida con l'intento di sottolineare la natura di apertura e fluidità del performativo, la sua implicazione sociale e politica e la sua intelligibilità pubblica.
Al bando sono ammesse azioni performative emergenti di diversa natura, comprese: performance, sound and new media art, text-based performance, lecture performance, multimedia storytelling, pratiche coreografiche, pratiche relazionali, progetti workshop-based e altri progetti che mettono in discussione l'idea di performance al di là del corpo. 
Possono partecipare al bando artisti e professionisti di ogni età, provenienza geografica, singoli o gruppi, con un solo progetto. 
Al bando sono ammessi solo progetti inediti o di lungo periodo che devono essere sviluppati e/o conclusi e di cui la partecipazione al premio rappresenta un capitolo o il capitolo finale. 
I nove progetti selezionati saranno invitati a partecipare a una prima residenza di produzione presso Centrale Fies, in Trentino, dal 7 al 17 Luglio 2018 durante la quale avranno a disposizione un budget di € 1.500,00 ciascuno. 
La produzione dei progetti performativi in residenza avverrà intrecciando diverse tipologie di curatela, dallo sviluppo tecnico all'accompagnamento teorico, attraverso una Free School of Performance composta di studio visit, critical session e reading group.
Durante la fase di residenza Centrale Fies metterà a disposizione un tecnico e un responsabile di produzione per assistere gli artisti durante lo sviluppo dei progetti selezionati. 
Le performance prodotte saranno presentate durante la 38a edizione del Festival Drodesera (20, 21 e 22 Luglio 2018).  In questa occasione i nove progetti saranno visionati e discussi da un board di professionisti internazionali, provenienti da festival, istituzioni, programmi di produzione e residenza e manifestazioni che sostengono e producono la ricerca in ambito performativo. Il board, oltre a valutare al qualità dei lavori presentati, sarà coinvolta attivamente in incontri pubblici e privati con i nove artisti per approfondire alcuni passaggi fondamentali elaborati dalle performance proposte al pubblico. 
Per Live Works vol. 6 il board sarà composto da:
Alessio Antoniolli (Direttore di Gasworks, Londra, e Direttore di Triangle Network)
Juan Canela (Curatore e critico indipendente, co-Fondatore di BAR Project, Barcellona, e membro del Comitato di Programmazione di HANGAR, Barcellona)
Gundega Laivina (Direttrice di New Theatre Institute di Latvia e Direttrice di Homo Novus, Riga) 
Alexander Roberts (Co-Direttore di Reykjavik Dance Festival, Direttore del programma del Master in Performing Arts presso Iceland Academy of the Arts, e Co-Fondatore di A! International Performance Festival di Akureyri) 
LIVE WORKS è una piattaforma complessa dedicata alla performance art che mira a sostenere gli artisti e, contemporaneamente, a fare ricerca sul campo.
Tutto questo in un luogo, Centrale Fies, interamente votato alle pratiche live e al corollario di network, immaginari, ecosistemi in cui vengono sviluppati progetti atti a creare nuove opportunità, attraverso periodi e processi di lavoro dedicati all'ideazione, creazione, confronto, consolidamento e potenziamento delle opere live.