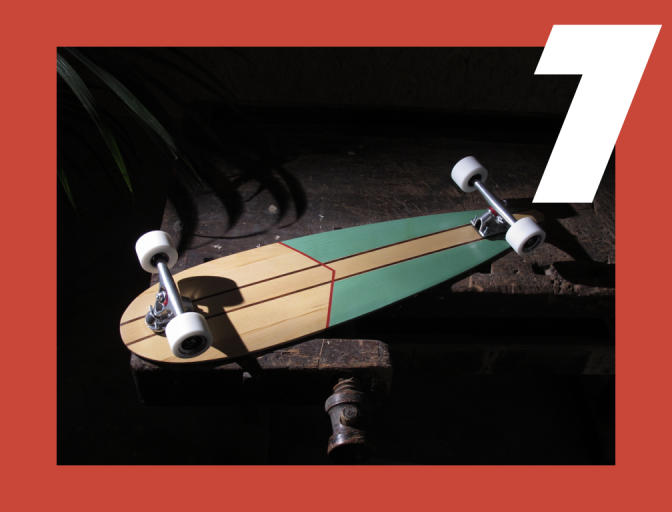 December 7, 2017
More than Santa and Klaus: day 7
Bereit? Und weiter geht's: Im "More than Santa and Klaus"-Stil fliegen die letzten Kalenderblätter dieses Jahres. Kein gewöhnlicher, ein franz-Adventskalender, ein kurioser: 31 Fensterchen mit spannenden Geschichten, Leuten und Dingen poppen auf. Magic!
Zeig mir deine offene Hand, bieg Mittelfinger und Ringfinger zur Handinnenfläche, drück den Daumen drauf und streck Zeigefinger und kleinen Finger in die Höh. \m/
Sieht schon mal nicht schlecht aus … lässig perfekt wäre das Bild, wenn deine Füße Flügel hätten …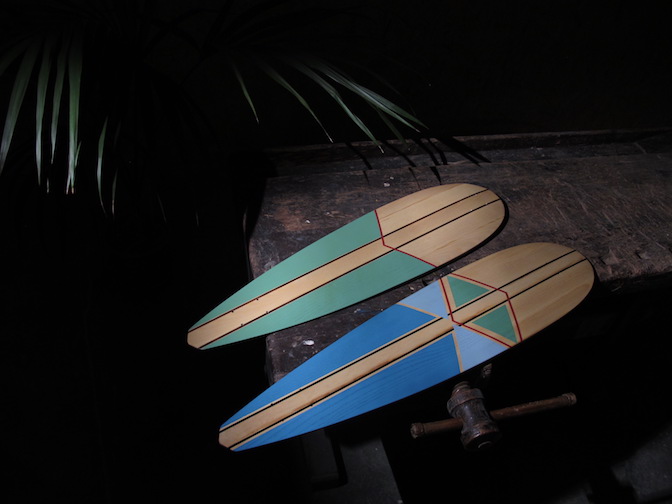 Oder ein Wingboard. Skaters do it better the other way … Hauptsache, es rollt. Und ihr werdet rollen, du und dein bestes Stück.
Jedes Stück ein Einzelstück, aus Esche, Nuss oder Eiche. Hergestellt werden die Longboards von DD [David Duzzi]: von Hand verleimt, gesägt, geschliffen und bemalt.
DD: "Meersand soll dein Herz dem Ozean nähern." Jedes Brett bekommt am Ende ein "sanded top". – Der Weg ist das Spiel … Take a ride – wie auf einem Seepferdchen.
[Die Longboards kannst du direkt über Mail david@daviduzzi.com bei David Duzzi bestellen. Fühl dich beflügelt!]
Foto: David Duzzi