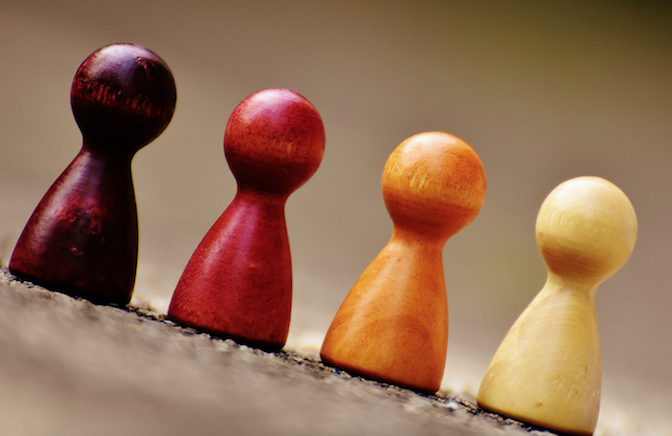 October 10, 2017
La Banda dei Bandi: The Hub Trentino Südtirol cerca un Community & Space Manager
The Hub Trentino Südtirol sta cercando un/a Community & Space Manager per gestire il nuovo spazio di innovazione imprenditoriale che aprirà a Bolzano alla fine di ottobre e far crescere la community di imprenditori e innovatori sociali.
Il/la nostro/a candidato/a ideale ha un'ottima capacità di lavorare in gruppo, è automunito e bilingue italiano-tedesco.
ABOUT IMPACT HUB / HUBZ
The Hub Trentino Südtirol gestisce lo spazio Impact Hub Trento e aprirà a breve HUBZ a Bolzano.
Tutti hanno un'idea di come rendere il mondo un posto migliore. Impact Hub è il posto dove fare la differenza. Con oltre 100 spazi nel mondo, da San Francisco ad Amsterdam, da Johannesburg a Singapore. Impact Hub è un network globale di persone che supportano l'innovazione sociale e lo start-up di imprese ad alto impatto sociale e ambientale.

HUBZ è uno spazio di innovazione imprenditoriale rivolto a liberi professionisti, startup, cooperative e imprese che potranno trovare una scrivania o un ufficio dedicato nei locali di via Giotto, a Bolzano. Nello spazio avranno l'opportunità di accedere ai servizi di incubazione e accompagnamento e trovare un luogo fertile per la contaminazione dove poter far crescere il proprio progetto di impresa. Un luogo in cui fare rete e creare nuove opportunità di business. 
JOB DESCRIPTION
Il Community & Space Manager dovrà gestire la crescita della community locale di HUBZ e garantire il funzionamento dello spazio lavorando a stretto contatto con il consiglio di amministrazione e con il team di Impact Hub.
Ambiti di responsabilità e principali obiettivi
- Crescita della community
- Creare una strategia di attraction e monitorare le performance
- Presentare lo spazio e creare partnership commerciali
- Gestire preventivi e richieste di informazioni
- Gestione della community
- Svolgere attività di hosting nello spazio fisico e in quello virtuale
- Gestire le nuove iscrizioni e la relativa contrattualistica
- Supportare i membri di HUBZ
- Gestione spazio
- Organizzare lo spazio in modo che sia funzionale e aumenti le occasioni di collaborazione
- Garantire apertura e chiusa dello spazio e l'accesso ai membri secondo orari concordati
-Garantire uno spazio di lavoro confortevole, pulito e sicuro e gestire i rapporti con artigiani e tecnici in caso di manutenzione/cura dello spazio
WHY DO IT?
- Lavorare in un ambiente altamente imprenditoriale, dinamico e flessibile
- Avere autonomia e possibilità di espressione
- Fare esperienza in leadership, community building, PR, and operations
- Diventare parte di un network locale e globale di change-makers
ARE WE A MATCH?
- Ti appassiona l'innovazione sociale e culturale
- Hai esperienza nelle seguenti aree: business or operations, performance management, entrepreneurship & startup environment
- Hai ottime doti comunicative scritte e verbali e capacità di relazionarti con culture diverse
- Nutri interesse per lavorare con imprenditori, partners e stakeholders a vari livelli
- Hai una mente aperta e lavori in modo autonomo
- Ti entusiasma l'idea di lavorare in un ambiente "start-up", frenetico, ricco di stimoli e altamente imprenditoriale
- Sei in grado di dimostrare abilità nelle caratteristiche chiave dell'approccio Impact Hub: intraprendenza, collaborazione, innovazione ed una eccezionale capacità di esecuzione
JOB SPECIFICATION
- Ruolo: part-time con possibilità di crescita nel tempo in termini di impiego in base all'evoluzione dello spazio gestito
- Posizione: Community Manager & space Manager
- Luogo: Bolzano
- Retribuzione: valutata in base all'esperienza del candidato
CANDIDATURE
Le candidature sono aperte fino 10 ottobre 2017 e devono essere inviate via mail all'indirizzo a job@hubtrentino.it.
Devono contenere:
- CV del candidato
- Lettera motivazionale
Foto: HuBz