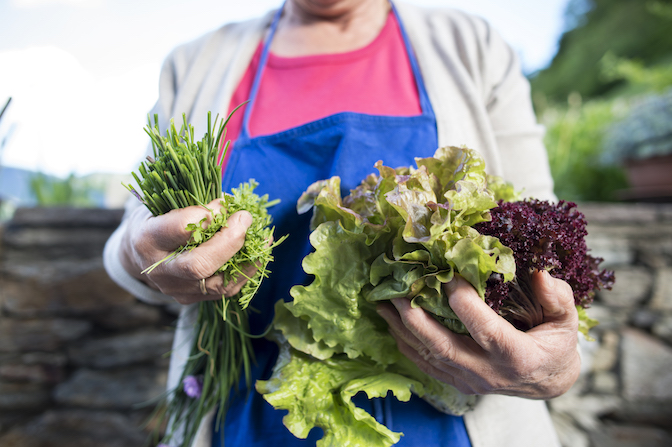 April 4, 2017
Hausgemacht, ungekünstelt, fein, schmeckt: Genuss am Berg
These mist covered mountains are a home now for me  – weil dort dufte Blumen und Gräser blühen und gedeihen, Kälblein und Schäflein grasen, eigentlich fast immer die Sonne scheint und Luft, Wandern und alles zusammen durch den Magen gehen, nicht direkt im wahrsten Sinn des Wortes – zum Glück. Höhe macht Hunger. 
Silver mountains rising high in the clouds und wir mit ihnen. Fiechtalm, Zetnalm, Mahd-Alm, Hoferhof. Mittagerhütte, Bockerhütte. Nock? Laugen? Hochgangscharte? Schöne Aussicht überall. Am liebsten den Klang der Hütten-, Hof- und Berggasthausnamen laut ausjuchzen und in den Ohren zergehen lassen. Steinrast, Mariolberg, Gsteier, Stafell, Fartleis, Tschigg.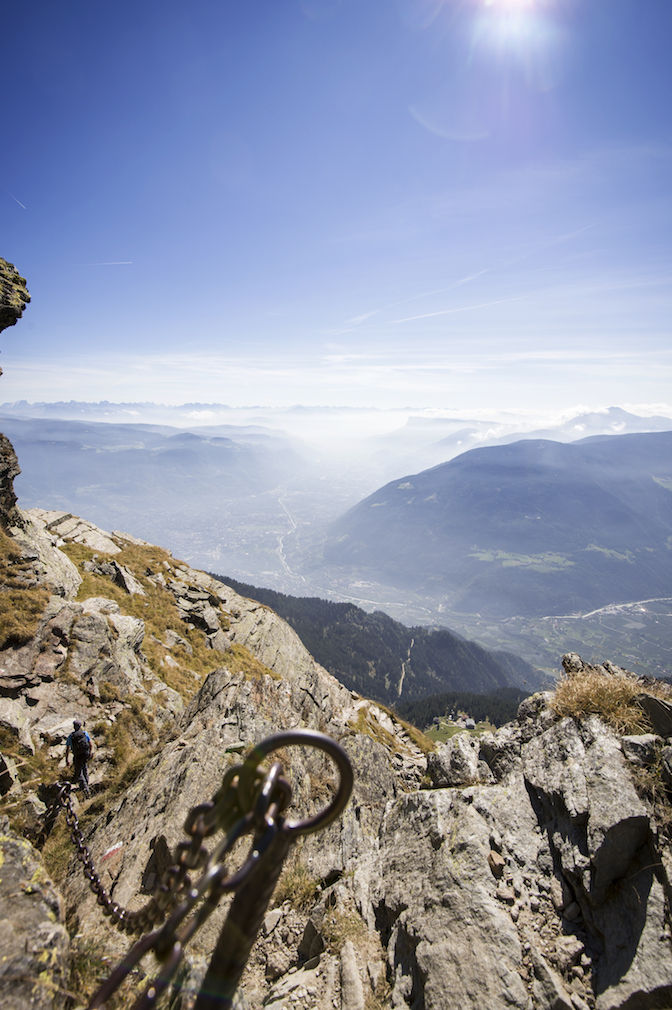 Nach viel Kopfzerbrechen, Hirnschwindelei und emsiger Geherei ist vielleicht zwischendurch eine Pause angesagt. Wo geht das besser als in Almgasthäusern, Berg- und Schutzhütten, rund 50 an der Zahl, in Meran und Umgebung? Für Qualität bürgt die von der Marketinggesellschaft Meran verliehene Plakette "Echte Qualität am Berg": Cola, Aranciata, Pommes Frittes gibt's hier garantiert nicht. Dafür – neben vielem anderen – Bärlauchrisotto, Brennnesselnudel, Hirschrücken, Erdäpfelschlutzer oder Zwetschgenknödel. Regional, rein, Respekt! – Etwa selbst der beste Koch oder die beste Köchin? – Einige viele Rezepte gibt's auch zum Nachkochen.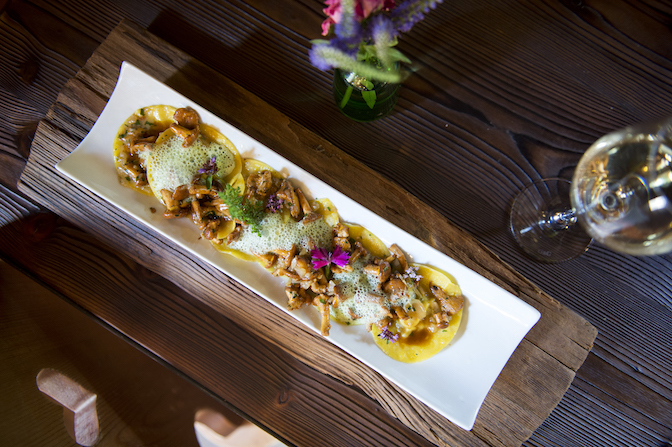 These boots are made for walking. Echt! Von der Wanderlust gepackt, getrieben, ruhelos. Die BergGenuss-App [iTunes oder Google Play] sagt: wohin, wie weit, wie hoch, wie lang, wann Start, wann Ankunft. Warum, weißt du selbst am Besten. Für LiebhaberInnen von Papier und die Generation 1.0 gibt's die App auch als Buch: "Echte Qualität am Berg" mit Texten von Christine Lasta und Fotos von Alex Filz, erschienen im Athesia Verlag. 
Zitate auf Englisch aus (1) "Brothers in Arms" von Dire Straits; (2) "The Golden Path" von The Chemical Brothers; (3) "These Boots Are Made For Walking" von Nancy Sinatra.
Fotos: (1) Senn am Egg,Verlag Athesia Tappeiner by Alex Filz; (2) Hochgangscharte, Verlag Athesia Tappeiner by Alex Filz; (3) Gompm Alm, Verlag Athesia Tappeiner by Alex Filz.
Featured Content