February 24, 2017
"only lovers left alive" oder: was von einer Detroit-Tour bleibt …
In dieser Ruinenstadt leben vielleicht wirklich nur noch Vampire, KünstlerInnen und LebenskünstlerInnen. Zuzugleidenschaft. Raum ist vorhanden, Denkspace auch. Hausbesetzung unspektakulär. Ruinenromantik. Gut möglich, dass auch die Liebe hier, irgendwo zwischen Krise und Korruption, Inkompetenz und Insolvenz, ihren Platz findet. Demolition Parties sind von Vorvorgestern. Make Detroit great again.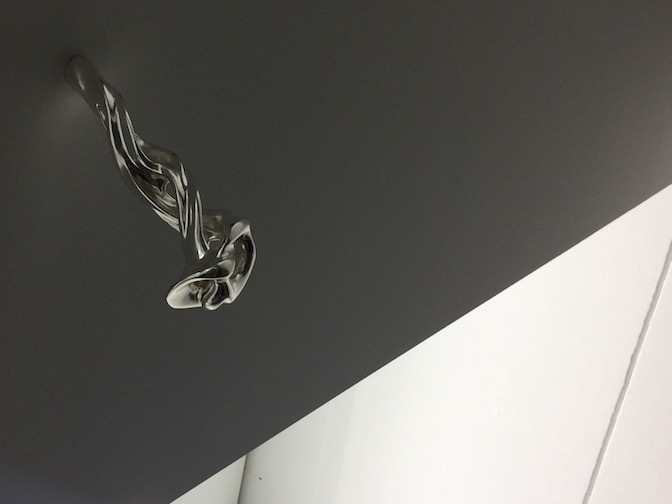 Light pack. Mehr hat auf einem Straßenrad auch nicht Platz. Und alles andere wäre verdächtig. Und gefährlich. Detroit, er ist in The D. Hier, zwischen Detroit River und Lake St. Clair, ist neben anderen Jack White geboren. Under Great White Northern Lights. Motown ist auch Musik. Frag nicht. Iggy Pop, Kiss, Alice Cooper, Stevie Wonder, Smokey Robinson, Eminem, Supremes, Jackson Five und eben The White Stripes. Und dann lieber leben und tanzen, zu exzellentem Detroit-Techno [auch zum Ende der Ausstellung, am 3.3.2017 ab 20 H, mit Aufleger Christoph Hinterhuber].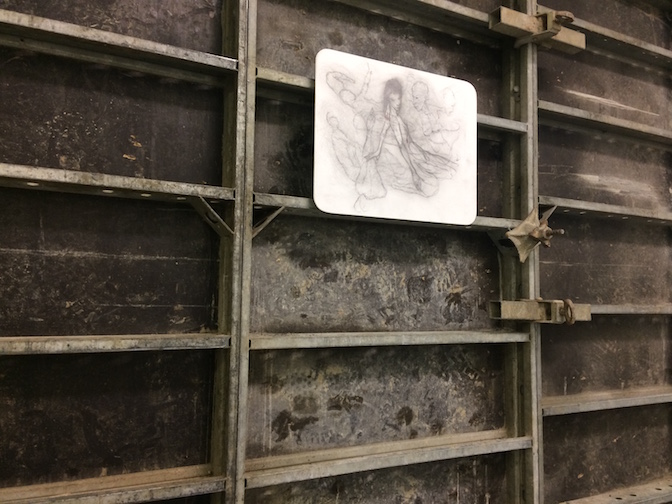 Es ist Sommer 2016. No fear. No pain – vielleicht ein bißchen (dies ist eine der gefährlichsten Städte der USA) – und Open Field Drawing. Fast bzw. rasch – alles rasch. Er ist in Detroit. Fear and Loathing Furchtlos in Las Vegas Detroit. Was ist reizend daran? Jeden Tag um fünf Uhr aufzustehen, sich auf ein Fast Roadbike zu schwingen? – "ohne wär's nicht auszuhalten gewesen, ein Weiterkommen unmöglich". Muskelkraft anstatt Motoren. Halle um Halle zu umrunden, Straßen auf- und abzufahren? Endlos.  
Klausen–Detroit–Klausen. Graphit+Papier. Kamera. On the road hat Peter Senoner die Architektur von Gebäuden auf Fotos und Zeichnungen festgehalten. Tag für Tag, frühmorgens bis mittags. Die Fotos in der Kamera, die Zeichnungen im Stift, die Augen rege, den Koffer leer, dann voll. Retour hat er seine Speicher entleert, reflektiert, Arbeiten verdaut, gespien, geschluckt, überworfen. Detroitanic.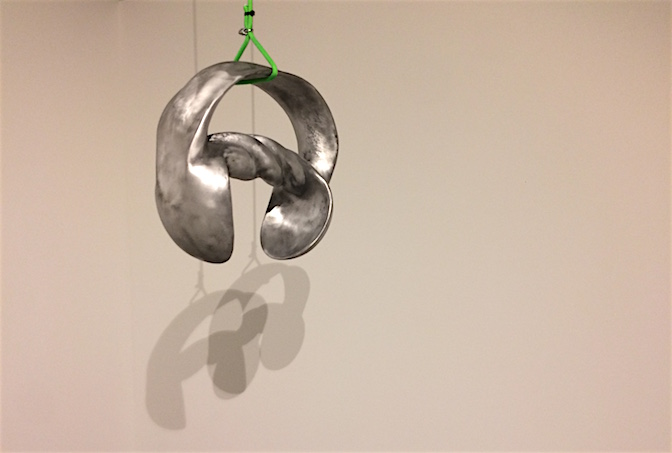 Die Skulpturen, die in der Galerie Doris Ghetta bis 3.3.2017 hängen, sind irdisch-außerirdisch, Alltagsmasse in Perfektion, präzise gestreckt oder gestellt. Fundstücke – objets trouvés, eine Schachtel – nicht aus Karton – aus Bronze, ein Stück verkörperter Ast, ein gering menschengleicher Körper. Die Musik gehängt. Die Zeichnungen genauso detroitsubjektiv: Schalwände, Staub und Öl in der Nase, etwas Panik im Herzen … Architekturen von Körpern auf übergroßformatigen Zeichnungen. Farb- und Seelenschichten aufgetragen, geschliffen, gemeißelt, gelagert. Parasitär manipuliert. Aufgerieben, verrenkt, liebesverzehrt. Funnel of Love.   
Wem gehört diese Stadt? Wer ist Detroit?
["Detroitanic" von Peter Senoner ist bis 3.3.2017 @ Galerie Doris Ghetta in Pontives zu erleben.]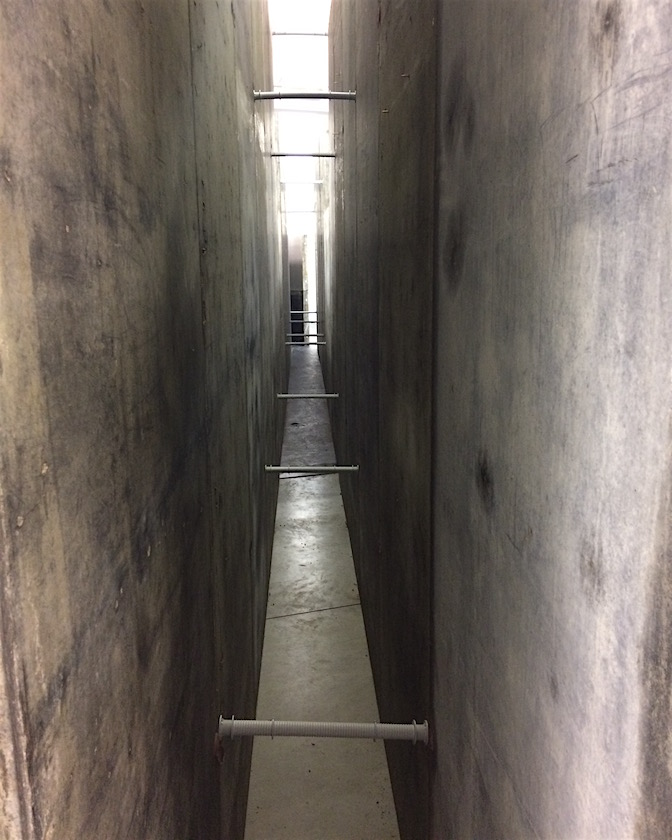 Alle Fotos: franzmagazine/KG