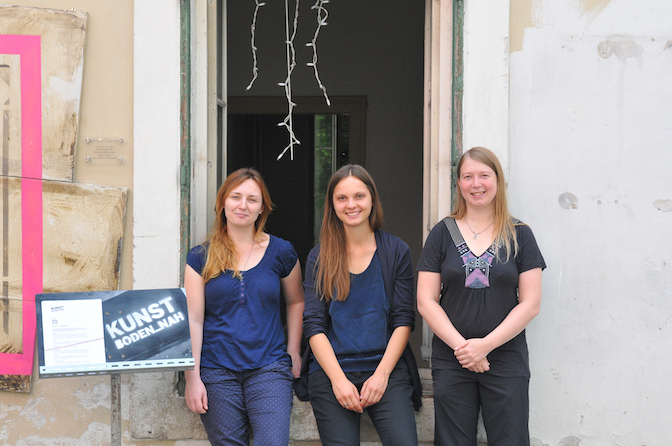 January 31, 2017
La Banda dei Bandi: "Klausen Vollpension – Chiusa All Inclusive" Residency 2017
The residency programme 2017 is open to various disciplines.
Deadline: 01/04/2017
Description of residency program
Klausen invites you. Become a part of the artist town. We offer you accommodation, meals and an atelier. You leave for your artistic mark on the city.
Duration of residency
Timeframe
April 01, 2017: application delivery
April 14, 2017: contract awarding
June 16, 2017 to July 13, 2017: residency – working period (4 weeks)
July 14, 2017 to July 21, 2017: residency – exhibition (1 week)
Disciplines, work equipment and assistance
The residency programme 2017 is open to various disciplines – the outcome should enrich the townscape of Klausen in a visualy artisic way. The choosen artists will get a monetary compensation of 500 €. The artis should procure their equipment themselves.
Accommodation
All artists (max. 3) share a flat with three single rooms (each one with balcony), a kitchen and one bathroom. The flats additional costs such as electricity and running water are free of charge
Studio/ workspace
A vacant space of the medieval city center, situated on the ground floor with daylight, electricity and free internet.
Fees and support
It is scheduled a monetary compensation of 500 € for each artist. At the end of the residency, after handing over the artwork, the remuneration is paid off. To receive the remuneration the artist has to issue a fee note.
Aside o the remuneration each artist gets vouchers for two meals a day in determinate restaurants of Klausen. The social component of the project is important – the artists shall be part of all day city life.
Expectations towards the artist
The artist agrees to have a local presence during the 5 weeks of residency of at least 80%. The atelier should be accessible for visitors at certain times.
Application information
Apply now with your portfolio and a brief description of your idea: which traces do you want to leave in Klausen? The proposed project should have a reference to Klausen. It should be visible as an artist town with lots of creative vibes. Feel free to contact us for further information.
More info: kunstbodennah.it
Photo by Kunst boden_nah: Elena Kairyte, Lithuanian (Residence Period: 10.7.–7.8.2015) + Ursula Schachenhofer, Austria/Germany (Residence Period: 17.7.–14.8.2015) + Inga Shalvashvili, Georgia (Residence Period: 24.7.–21.8.2015)