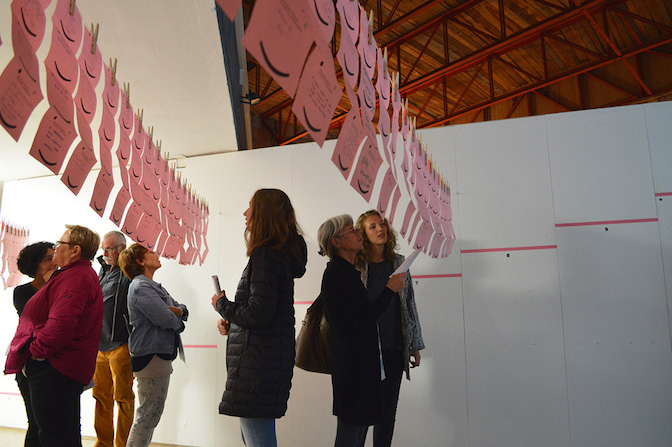 January 30, 2017
La Banda dei Bandi: GAP Call for Curator in Residence 2017
Due to the need of a German-speaking person, here we go with German: 
GAP Glurns Art Point ist das erste offene Atelierhaus mit Residenzmöglichkeit in Südtirol und richtet sein Angebot an lokale und internationale junge, aufstrebende KünstlerInnen. GAP organisiert neben ein- bis mehrwöchigen Künstlerresidenzen verschiedene Aktionen und Interventionen zeitgenössischer Kunst und Kultur von Ausstellungen über Lesungen, Konzerte, Performances und Installationen mit dem Ziel einen Austausch mit der regionalen Umgebung zu schaffen. 
Das Atelierhaus im Zentrum von Glurns am Dreiländereck Italien-Österreich-Schweiz hat einen Grundriss von rund 100 m² und ist mit einem Atelier- und Ausstellungsraum sowie einem Wohnbereich ausgestattet.
Im Jahr 2017 legt GAP einen Schwerpunkt auf partizipative Kulturpraktiken und schreibt daher eine Residenz für die Realisierung eines Projektes nach den Grundsätzen der Teilhabe und Mitgestaltung durch lokale Gruppen aus. Für den Zeitraum von Mitte Juni bis Mitte September 2017 vergibt GAP für eine Kuratorin oder einen Kurator eine Residenz zur Realisierung eines Projektes mit Augenmerk auf partizipative Praktiken aus:
Ihr Profil:
_Studierende oder AbsolventInnen der Fachrichtungen Curating, Kunstgeschichte, Bildende Kunst, Kulturmanagement, Architektur oder ähnliches
_Hohes Interesse an zeitgenössischer Kunst und Kultur 
_Erfahrung im Ausstellungswesen und in der Kuratierung 
_Flexibilität und Kreativität
_Selbständiges Arbeiten und sicheres Auftreten
_Gute Deutschkenntnisse 
_Arbeit mit eigenem Notebook (Foto- und Grafikprogramme von Vorteil)  
Sie bieten: 
_ein anregendes Konzept für ein partizipatives Projekt, das die Bevölkerung des Obervinschgaus involviert + im Zeitraum des 3monatigen Aufenthaltes umgesetzt wird
_mindestens zwei- bestenfalls dreimonatiger Aufenthalt in Glurns (bevorzugt Mitte Juni bis Mitte September 2017) mit fixen Präsenzzeiten
_Betreuung der ResidenzkünstlerInnen und BesucherInnen 
GAP bietet: 
_Unterkunft
_Produktionsbudget für ein eigenes Projekt
_Entlohnung für geleistete Arbeit
_Einführung in die lokale Kunst- und Kulturszene mit der Möglichkeit ein Netzwerk von KünstlerInnen und Kulturschaffenden aufzubauen 
Bewerbung mit Lebenslauf und Projektvorschlag sowie Motivationsschreiben (jeweils max. 1000 Anschläge) bis 31. März 2017 an: info@glurns-art-point.com
Fotos: Glurns Art Point