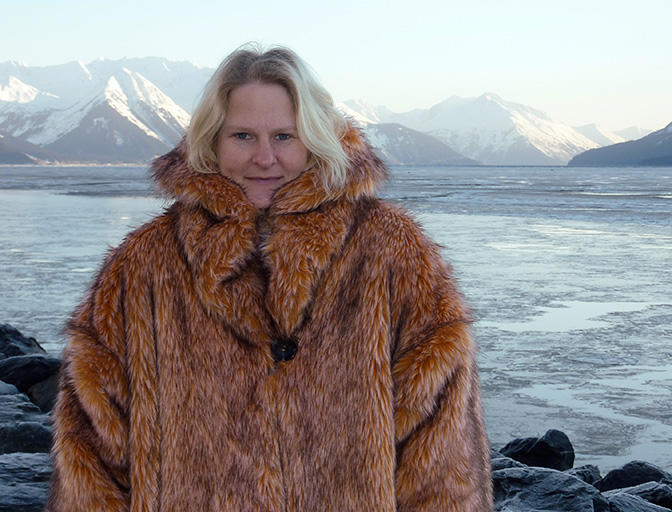 September 23, 2016
The Queen: Marian Bantjes@ Designerds 2016
Not only is she the only female power in the speaker-round of DESIGNERDS 2016 – she is also one of the most asked for designers in this day and age. Due to this fact the Designerds crew feels more than honored to introduce her on October, 14th 2016 on their occasion of the 1st international and interdisciplinary design conference in Bozen. Ladies and gentleman, here comes The Queen Marian Bantjes:
Pimp my South Tyrol: How can we make South Tyrol into a design Mecca?
Design Meccas barely survive in New York and Basel, but if you had a space for collection, preservation and display, you could start by collecting exceptional works of design from contemporary designers. Most designers I know are very generous with giving away posters (it help if you pay the postage) and things that they have excess of. Also many designers don't know what to do with their physical archives, so again if you had the facilities, you could offer the preservation and documentation of Designers' work. Once you have an important archive, people will come a long way to see it and research. The conference helps too, of course.
What would you create if you were left alone in a room with just a black chalk, a flower and some sand and honey?
If the room had wall I could chalk on, I'd draw on the walls, create something out of sand on the floor, eat the honey and throw away the flower.
What came first: words or letters?
Words. I've been writing since I was 6 years old. My interest in letters came much later, and even now I'm not that interested in letters. Plus, without words, letters are useless.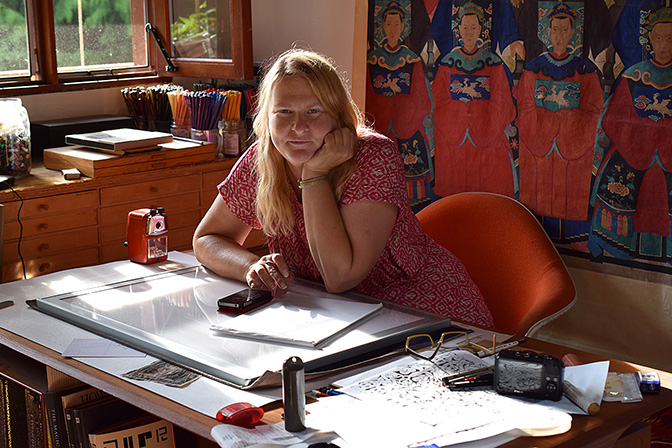 MARIAN BANTJES, Typography, Illustration, Graphic Design (Canada)
Canadian based graphic artist known for her detailed typography, patterning and ornament. Marian's work has been published in many books and magazines worldwide, and her 2010 publication I Wonder was shortlisted for the British Design of the Year award in 2011, and her monograph Pretty Pictures was published to critical acclaim in 2013. She has spoken about her work and thoughts at over 100 conferences and events around the world. She is a member of Alliance Graphique Internationale (AGI).
bantjes.com
What is there to say?
Typography and custom lettering has reached a zenith in design and Illustration. Never before have there been so many expert and experimental letterers churning out alphabets, fonts and illustrated words. Unfortunately however, despite this, it seems that many, if not most of these people have nothing to say. Letterforms are for making words, and words are for saying things, and the more you belabour the visual text, the more importance you put on the words. In this talk I will discuss this phenomenon and talk about my own work in lettering and writing, all the while wrestling with how to make a message that means something worthwhile. Language Topic: Englisch
www.designerds.it

Photos by Marian Bantjes