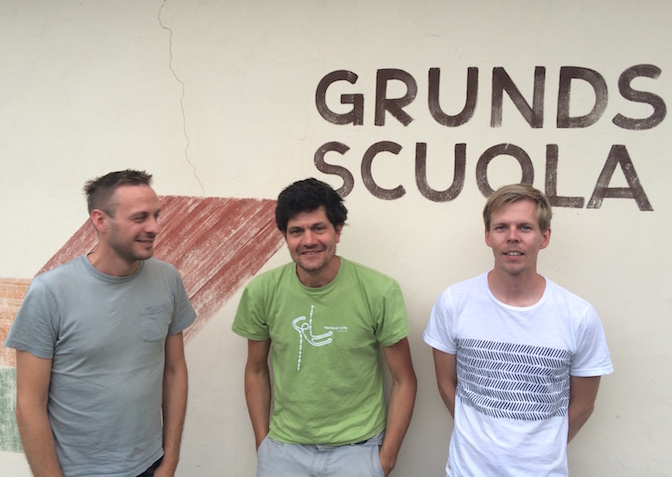 September 13, 2016
123Test. Nix da, voll da @ Rosengarten Planet
Will we get to the point, of no return? Will we fly high, until we touch a bird? Will we be big, until we're big like the earth? Will we be good, until there is no better?
123Test sind Michael Mock, Arno Dejaco und Iiro Virtanen. Alle drei haben sie ein Vor-, Neben- oder Eigenleben, über das sie auch reden und das auch Mad Puppet, SPU, Dschezzi oder Logoscopes heißt. Auch Bozen, Brixen, Finnland. Die gemeinsame Vergangenheit hält sich noch in Grenzen. 123Test gibt's seit einigen Monaten oder so, aber aus gutem Grund. Time to wake up!
Am wenigsten sind sie abzufragen; am besten zu behandeln.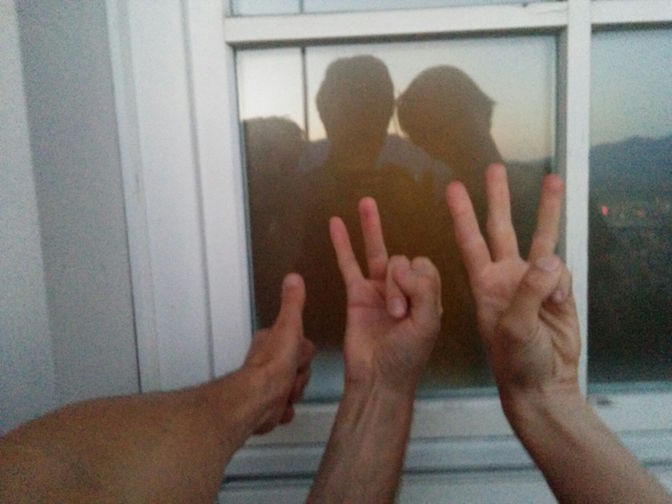 123Test. – Was? – IQ? Persönlichkeit? Yourself? – Jedenfalls hochwertig! High Quality. Während sich andere den Kopf über einen Bandnamen zerbrechen, steht für 123Test fest, dass kein PC auf die Bühne kommt. Schlagzeug (an den Sticks der einzige Drummer weit + breit, der einen Afrobeat her hat – kein Scherz!), Gitarre, Saxophon, Beatmaschine, Text. Wer die drei getrennt kennt, kann sich höchstens ausmalen, was zusammen kommt.
Oh, sorry! What a view.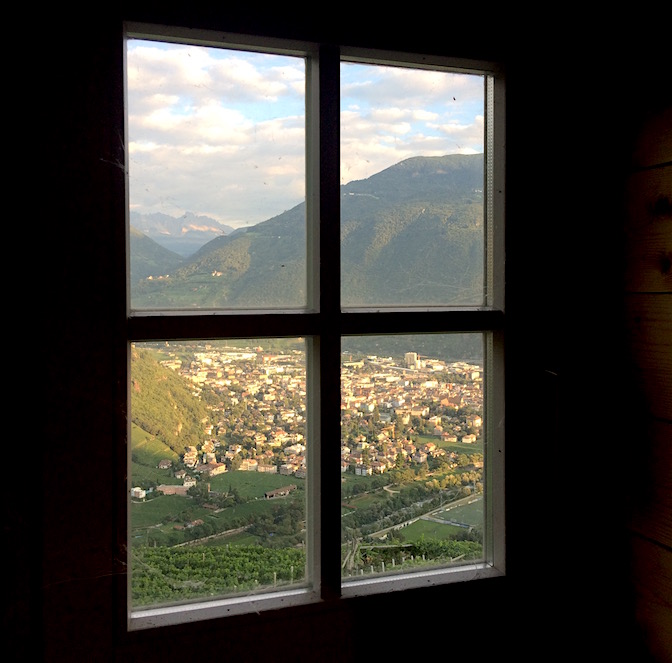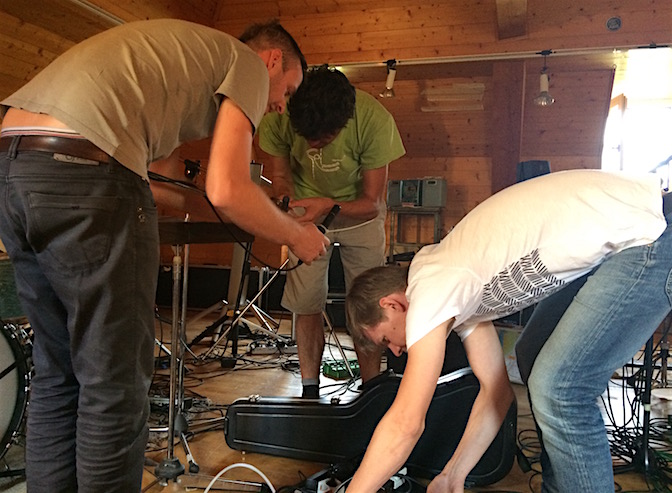 Keine Ahnung. Durch den Proberaum, hoch über den Bozner Hügeln, fließen Klänge und Geräuschschatten von Rap, Dub, Reggae, Jazz, Blues, Indie, Pop, Blablabla – die Schubladenfrage, die jedes MusikerInherz aufbumpern lässt… Abwürgen! Und einfach: Sobald du glaubst, du hast ihn, sind die drei bereits auf gutem Weg zum nächsten.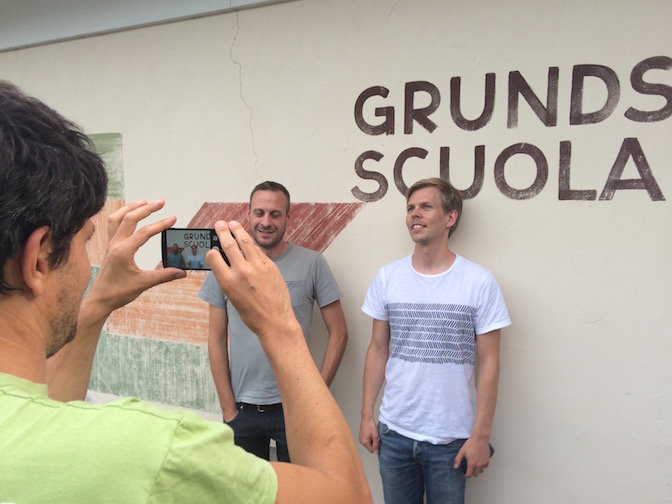 123Test sind bestimmt nicht das Gegenteil von Countdown10987654321. Trotzdem: Am Freitag, 16. September schießen wir sie auf den Rosengarten Planet: Um 20 H werden sie auf der Rosengarten Festa 2016 ihren allerersten Uraufführungspremierenauftritt hinlegen. Nach den vielen Worten aus fremdem Mund, 1-2-3 Sätze aus ihrem:
Welcher Song begleitet euch auf eurer Mission ins Weltall?
No return.
Welcher Gegenstand muss mit ins Raumschiff?
Alles, nur kein PC.
Und welcher Mensch darf nicht fehlen?
Donald Trump, oder sonst irgendein Neoliberaler. (Praktisch all jene, die man auf den Mond schießen könnte.)
Alle Fotos: franzmagazine/kg, ausgenommen (2) 123Test