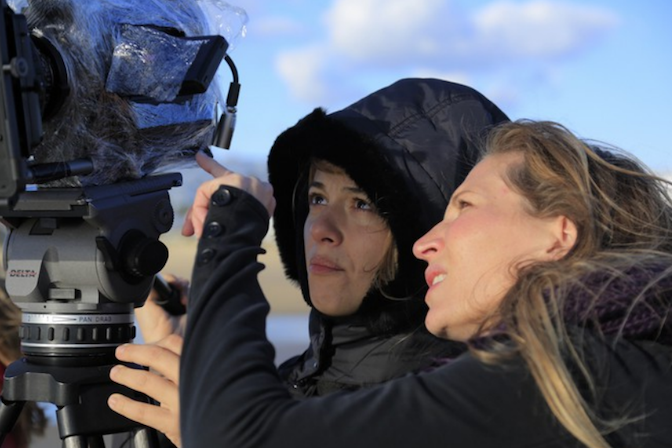 March 18, 2016
La Banda dei Bandi: ZeLIG Academic Cycle 2016–2019. Call for application
ZeLIG School for Documentary is a training institution based in Bolzano (Italy). It is one of the very few educational institutions in Europe offering full-time specific training in documentary filmmaking, with majors in directing, camera and editing.
ZeLIG does not follow any one single school of documentary filmmaking, but encourages students to explore different styles, esthetic approaches and traditions.
ZeLIG does not follow any one single school of documentary filmmaking, but encourages students to explore different styles, esthetic approaches and traditions.
ZeLIG trainers are active professionals in the film and television sector from all over the world, and offer students direct insight in the real professional world on the latest developments in the audiovisual market. Trainers from English, Italian and German speaking countries offer students a lively approach to international cinema and television culture.
ZeLIG training aims to prepare students for the job market. ZeLIG does not train specialists in one field only, but rather prepares students to work as camera operators, editors and directors with technical and dramaturgical skills which may be put to use throughout the audiovisual industries.
Studies at ZeLIG are trilingual. Classes are conducted in English, Italian and German. ZeLIG is a meeting place for students and teachers from around the world, bringing together a wealth of diverse outlooks and working methods. An important part of ZeLIG's mission is its creative focus on this multi-lingual, multicultural tradition.
ZeLIG's three-year program is designed for people interested in all forms of documentary cinema – the entire spectrum of the visual and sound experience. ZeLIG seeks people with passion and talent, who are strongly motivated to make a career out of these gifts.
APPLICATION FOR THE 2016-2019 CYCLE
ZeLIG's three-year program in documentary filmmaking is designed for a maximum of 30 students, all of whom shall possess:
• A high school or professional school diploma.
• C2-level knowledge of at least 1 of ZeLIG's 3 official languages (Italian, German, English), and B1- level knowledge of 1 of the other 2 languages.
The selection process consists of two phases:
Phase 1: ONLINE preselection.
Phase 2: An admissions exam, administered ON SITE, at our location in Bolzano.
Phase 1 – Online Preselection
Applicants participate in the online selection process by following the instructions available at the ZeLIG website (www.zeligfilm.it).
Applicants must submit the following materials online:
• The application form, complete with personal information and a declaration of the applicant's qualifications, which will be verified during the on-site exam in Phase 2;
• An essay in which candidates outline their motivation for applying to ZeLIG;
• A brief video in which applicants introduce themselves;
• A project for a documentary film;
• An agreement to abide by the conditions of participation.
Application deadline: All applications must be received by May 26, 2016.
Phase 2 – Admissions Exam
The exam will take place at ZeLIG, in Bolzano, Italy, over a 6-day period, July 11 – 16, 2016.
The exam has five parts:
• Aptitude test;
• Test of film/audiovisual culture;
• The creation of a visual story;
• Group test;
• Interview.
Courses at ZeLIG are conducted in any of the school's three official languages (Italian, German, English). Besides possessing the required knowledge of two of the three languages, students are highly encouraged to acquire at least a passive knowledge of the third language.
CLASSES FOR THE 2016-2019 BEGIN NOVEMBER 7, 2016, AND CONCLUDE JUNE 30, 2019.
TUITION
Tuition for ZeLIG's 2016-2019 three-year cycle is € 1,000 per year.
ZELIG OPEN DAY AND MASTERCLASS
Friday, 15. April 2016 – 9h / 14h
On Friday, 15. April, there will be an 'Open Day' at the ZeLIG, from 9h to 14h: everyone interested in the new academic cycle has the chance to talk about the school and its activities with actual and past students, as with the school staff. On the same day, from 10h to 12h, in collaboration with the Bolzano FilmFestival Bozen which will take place from 13/4 to 17/4/2016, there will be a Masterclass with the film director Rüdiger Suchsland, with the title "Kino als fröhliche Wissenschaft und die Wiederkehr des Verdrängten".
CONTACTS
ZeLIG – School for Documentary, Television and New Media Via Brennero, 20/d, 39100 BOLZANO – ITALIA
For more information visit www.zeligfilm.it / facebook.com/zeligfilm or write to info@zeligfilm.it.
Photo: ZeLIG