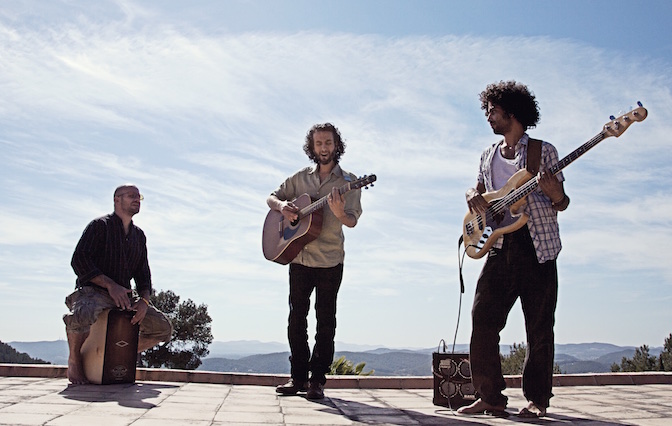 March 1, 2016
"Come And Play With Us…"
Pulsing live in Bolzano
Omer Gonen-Haela and his Israeli Band Pulsing play live at Sudwerk Bolzano on the 7th of March 2016.
To create a moment of harmony and perfect rhythm – that's what Pulsing is all about. Omer Gonen-Haela, Elyasaf Bashari and Elad Ne'eman don't give ordinary concerts: the Israeli band develops an interactive setting where people get in touch with each other spontaneously to eventually perform a unique musical experience. Influenced by Arabic, Israeli and Brazilian Music, Pulsing will be playing live at Sudwerk in Bolzano on march 7th. In the following interview, Omer Gonen-Haela shared with franz the story on how Pulsing came together as well as his views on South Tyrol and the current political situation in Israel.
Audiences get involved directly during your concerts – can you tell us why?
Music is a force of nature that is able to influence our lives greatly. There are numerous researches about the benefits of singing and being involved in the making of music – from improving our memory and intellectual skills to empowering us emotionally and socially. Today music is mostly being played by musicians on stage and in the studio and is mostly being heard by audiences on their smartphones through tiny headphones. This takes away the joy of sharing music together, feeling it in our bodies, expressing it through our voices and creating it together as a group. Pulsing is inviting people to dare and join us the musicians, to come and PLAY with us.
How did your band Pulsing come together? How did it all start?
I started playing with Elad (drums) and Elyasaf (Bass and Oud) 5 years ago in another musical project and we fell in love, so now we play together almost in every project. When you find a good musician who is also a good friend you don't let go so easily. Pulsing started from a choir I held in my town between 2012–2014. We used to start every meeting with about an hour of improvising. I would take the guitar or drum and start playing something inviting the other participants to join on this little unknown journey. Many simple and beautiful melodies came out of this moment. I noticed that the choir members loved this hour because of how it made them feel both physically, mentally and emotionally. I realized how precious this space is and that I want to share it with more and more people.
Where do you get your inspiration from?
First of all from life and music itself. There is abundance of inspiration and creativity in every moment if we are able to open up for it and of course if we have the skills to channel it. I can channel it through music since that is what I've spent most of my life doing and I believe every person can find his or her way to channel it into their lives. Than I had the privilege of meeting some great teachers who inspired me greatly:
Carioca Freitas – A Brazilian master musician I played with since 2005. He showed me the great joy of sharing music with people in a generous and inviting way and also taught me the power of Brazilian music.
Vivian Dittmar – A great teacher and friend who showed me new and deep ways to communicate with my self, music and life and helped me to understand the potential of my feelings as powers to transform my life for the good. She is currently living in South Tirol and released a few amazing books I recommend reading.
Barbara Seltzberg – An American/Israeli music therapist who taught me the connection between feeling, the voice and creativity and helped me understand the power of the voice as a self transformative tool.
And of coarse I am inspired by so many great artist and thinkers: Bobby McFerrin, Peter Gabriel, W.A. Mathieu, Inayat Khan, Avishai Cohen and many many more
Would you say that your music has a particular message and if it has what it is exactly?
My music calls for connection, for realizing the beauty in life and love and for choosing to live a better life in every moment.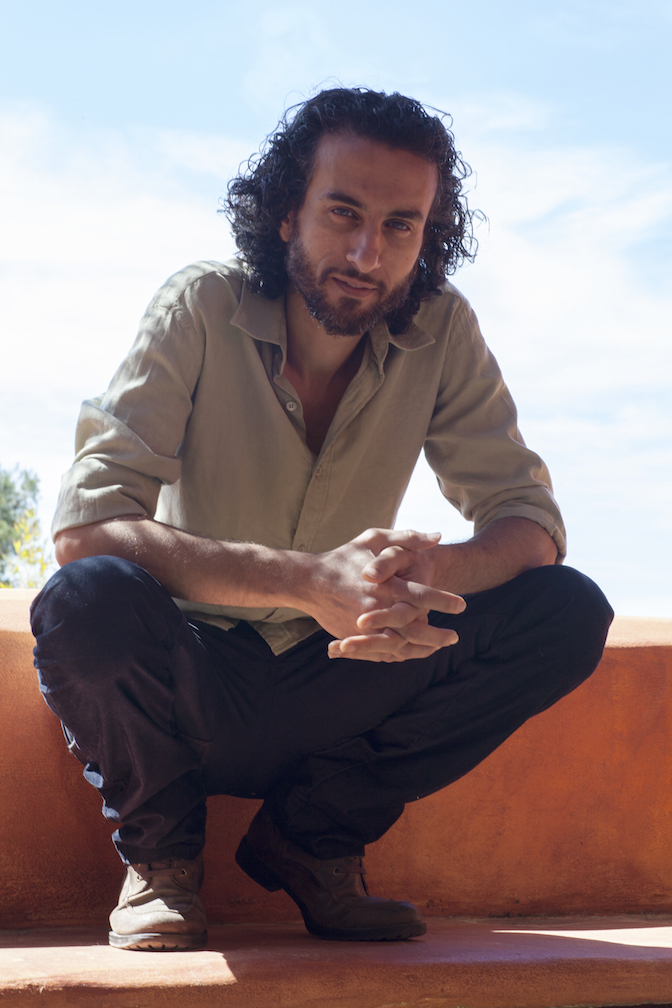 How would you describe your music style?
I traveled the world for over 15 years studying music in many places and playing many different styles. My music today is the sum of everything I've assimilated. Perhaps it is mostly influenced by Brazilian and Mediterranean music. The music of Pulsing is simple and rich with melodies that touch the heart.
This is your second time playing in South Tyrol – did you enjoy your last time here?
I loved it. First of all the beauty of the place is quite something. I always had a special feeling for snowy mountains (especially since we don't have many of them…) and than the audience received us so beautifully, taking on the challenge of Pulsing with great joy.
People sometimes forget that Israel has a very vivid cultural environment; European media are all about the continuous conflict between Muslims and Jews – how do you live the current political situation in your country?
I try not to live that. No matter where you live on this earth you can meet conflicts, hatred, fear and injustice. We live in a challenging time for humanity. In all my travels I have not yet come to find a country that is in real peace of heart and mind. On the other hand, I can say that no matter where you live on this earth you can meet kindness, beauty, love, creativity and cooperation. This is where I'm interested in focusing my attention and intention. I also found that in music all conflicts dissolve.
Your biggest dream for the future is…
I'll let go of "world peace" slogans… and just share one small vision I have about my work: Pulsing with 10,000 people – singing and dancing together like one giant body, feeling together like one giant heart, letting go together into this great force and mystery of sound and music. I hope to experience this at least once in my lifetime.
Pulsing tritt am 07. März 2016 um 20.00 Uhr live im Sudwerk auf.
Fotos: Pulsing by Omer Gonen-Haela